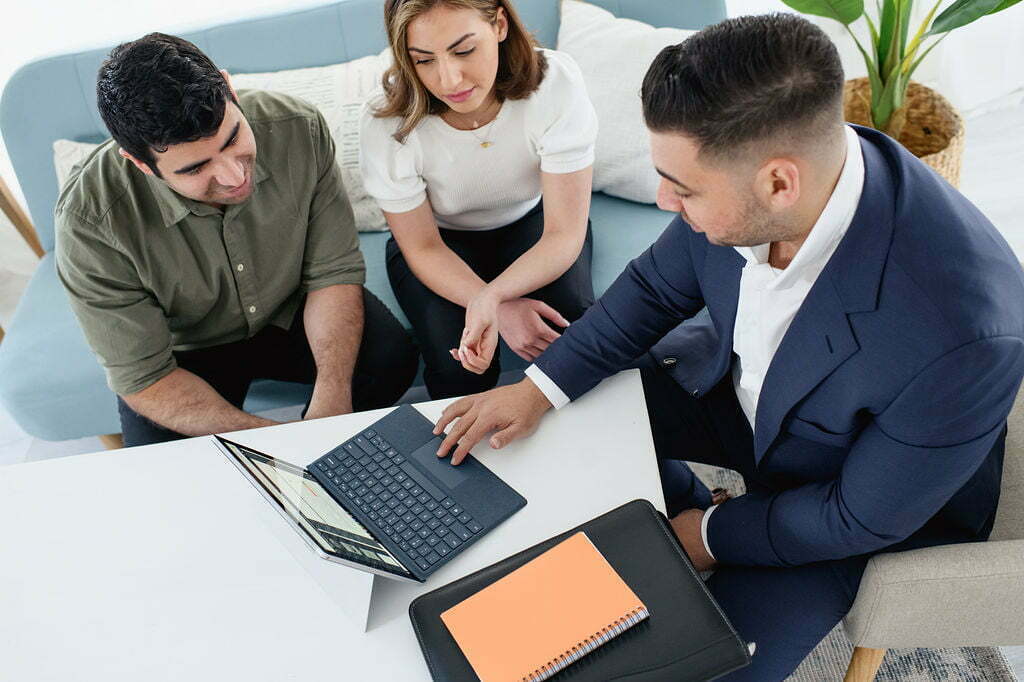 Everything About Us, is About You.
You have a home to buy, bills to pay, investments to make and a plane to catch. You're running at a fast pace and need answers about your finances to keep you moving.
We get this.
And we've got this.
It's not about us, it's about you.
Lendstreet Mortgage Brokers offer everything you need to make informed decisions about your financial future so you can keep moving towards where you want to go. We listen, evaluate, formulate, and communicate and we do it fast.
We tailor the best lending solution to help you flourish and achieve what you want in the short and long term, including those pie in the sky wishes. We don't just facilitate a loan with lenders, we create an environment tailored for your circumstances to achieve the best possible outcome for your chosen direction.
Lendstreet was born from the desire to give more to consumers, a choice of tailored financial products, exceptional communication and guidance, fast response rates, and experienced brokers who think outside the box. Our streamlined, customer-centric process is innovative and efficient and helps us do this all with ease. We don't just guide you. We inform, educate, and hold your hand every step of the way.
Lendstreet is the new dynamic approach to finding a personalised loan for today's consumer and todays lifestyle.
So call in to Lendstreet and tell us where you're headed.
Michael's secret to success is simple – listen, pay attention to details, and deliver solutions that exceed expectations. His aim? To ensure clients achieve their goals through clever, considered, and tailored solutions whilst empowering them with enough information to continue with their financial journey with confidence.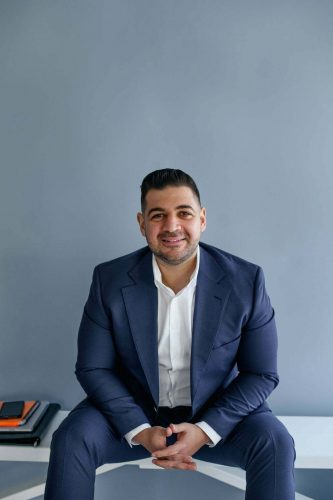 He has a down-to-earth approach and a natural ability to foster good business relationships, which makes him a pleasure to work with and highly sought-after within the finance industry. It is no surprise that for all these reasons, Lendstreet has quickly established a large and loyal client base.
With almost ten years in the mortgage brokering industry, Michael saw a genuine need to offer borrowers more than just a mediocre middleman service. Where others provide standard loan options, his solutions are tailored, informative, and present genuine choice. While other brokers follow processes that appeal to the masses, Michael offers a fast, efficient, and specialised service according to what his clients need and when they need it.
He also has a tenacious drive to maximise benefit and minimise risk with an unparalleled ability to identify someone's financial needs, communicate, guide and help them follow through to success. A broker with a difference, Michael Nasser and the Lendstreet team have challenged the industry norm and set a new benchmark that is often sought but rarely found in the market today.
Lastly, Michael extends his mission in helping borrowers and home buyers understand and experience lending better in the articles that he writes. You can check them here.
Hear from our happy customers
Woo young Pak (Julie)
19/12/2021
Every staff of Lendstreet care customer like royal customer. very helpful.
Jessica Charara
22/09/2021
I highly recommend Michael, the team at Lendstreet. The assistance and advice they provided was excellent. They provided support throughout the process with constant and proactive communication from start to end. I would highly recommend Michael and his team at Lendstreet for anyone seeking a home loan with a personalised and professional service who get the job done. The entire team was a pleasure to deal with, Thank you.
Melissa French
17/08/2021
Highly recommend Michael and the team at Lendstreet they did an exceptional job in finding us a suitable home loan. Their communication was fantastic, always prompt to get back to us and they made the process so simple from picking the loan to settlement. They were proactive the whole time even communicating with the solicitors and real estate agents to ensure everything was in order. I wouldn't hesitate to use them again in the future. Thank you very much.
We found the whole experience with Lendstreet Mortgage Brokers, from start to finish, very satisfying, encouraging and professionally handled. The staff were very knowledgeable and responsive. They constantly kept us informed of our progress with our bridging loan. We were given the best deal with the bank of our choice. Buying and selling homes is an anxious time filled with stress. Having Lendstreet working with us removed one less stress. We would definitely use them again for all our borrowing needs and will encourage our families and friends to use them also.
Daniel Santarelli
05/08/2021
Thank you to Lendstreet Mortgage Brokers, in particular to Michael and his team for making our recent transaction from one financial institution to another a seamless, effortless process. They took the time to understand our needs and find a solution that worked for us. Michael's communication and knowledge is second to none, he is professional but at the same time he is down to earth. Thanks again Michael .
Samantha Basile
06/07/2021
"I've worked with Michael and the Lendstreet team on 3 occasions (owner occupied purchase, investment purchase and re-finance) and they have been fantastic with accurate advice and same day responses! This last experience was a re-finance which saved me over 20k over 2 years capitalising on the ultra-low interest rate environment. I have found it quite difficult dealing with different banks and their departmental siloes that don't seem to communicate with each other. Having that single point of contact with Michael was priceless allowing me to put money back in my pocket with minimal effort. Thank you so much for your help Michael, i wouldn't consider going anywhere else!
We have a strong relationship with all our home loan and business lenders and these continue to grow each year.
Let us start discussing your next steps.
Plan your future. Plan with Lendstreet.