First Home Buyer Mortgage Brokers Sydney
Make 2023 a year to remember with Sydney's most trusted team of first home loan mortgage brokers – Lendstreet. Whether you're assessing your options, or ready to make on offer on your dream home, our team of mortgage brokers will make getting the best home loan simple.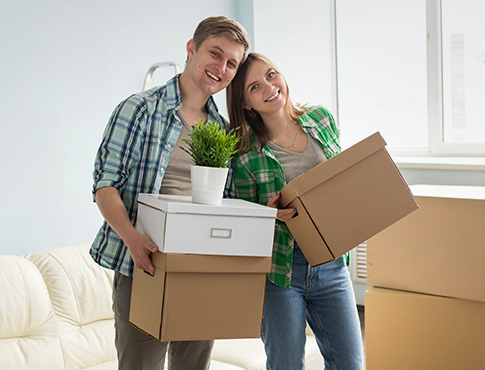 Becoming a first time home owner is an exciting time but it also can be a little daunting especially if you're considering a home loan – how will you afford everything else? How will things fall into place for you and a potential family?
You've probably scouted numerous mortgage brokers and government' grant sites. As a first-time home buyer, you need to consider discussing this with a mortgage broker. Read on to learn how mortgage brokers can help you get into your dream home.
Defining mortgage broker
Mortgage brokers help potential borrowers arrange mortgage finance in Australia, whether that's refinancing a mortgage, helping an investor lockdown some real estate, or first-time home mortgages, for people just like you. A new home doesn't have to be unattainable and with a mortgage broker, the headaches and barriers of financing can be eased. In a nutshell, a mortgage broker finds the best lender for your home goals.
The benefits of using a mortgage broker to buy your first home
Talking with a mortgage broker right away can ease concerns about the entire process. Your mortgage broker can teach you about applying and guide you along the way, because shopping as a first-time home buyer can lead to a very long application and approval process that will require more effort than you might have time for.
A good mortgage broker will take your provided information, credit report, borrowing capacity, financials and pair that with what kind of home loan you're aiming for and then create a personalised approach, solely for you. Your broker will bring back solidified options, rates, features and everything else you need to know and ready for any of your questions.
Our dedicated team of Specialised home loan brokers are your consultants dedicated to getting you the best deal; experts in the mortgage industry that will help you understand interest rates, lenders, and offer advice in an entirely personalised approach – for you and your new home.
The difference between a mortgage broker and a bank
A mortgage broker is qualified by a few things, but the main ones you want to look for are accredited mortgage finance associations — the more common ones being Mortgage & Finance Brokers Association of Australia (MFAA) and Finance Brokers Association of Australia (FBAA).
Choosing a lender on your own is risky for a variety of reasons, but the biggest reason is that brokers have a legal responsibility to keep your best interests in mind – bank's don't.
Lenders are driven by promoting their own product and don't often have insight of what other lenders are offering. They're working within the interest of their own company which is their competitive right, but could leave you blind to the best offer or even a decent one.
Brokers have what we call a BID, meaning Best Interest Duty – that legal obligation (a fiduciary one) to get you a favourable outcome. Lendstreet, as well as other brokers, makes it easier for you while providing quality mortgage advice as a go-between for you as the buyer and the best lender possible.
Questions about the process of a home loan
Here are some questions to consider through the entire process (and even before) talking to a mortgage broker
1. How much does it cost to use a mortgage broker?
Not a penny. Yes, you read that right. You only have to worry about what mortgage you get set up with. Mortgage brokers get their fee from the lender (bank or another financier), not the borrower (this is you!).
Broker fees are never paid by you, the borrower. Lenders are paying brokers to maintain their relationship and bring in good business, meaning first-time home buyers like you looking in a competitive property market.
2. What type of home loan would suit me best?
Mortgage brokers have their contacts and sourcing to meet unique client needs. Likely what will happen is your broker will sit you down and explain home loan options like fixed-rate, variable-rate and split home loans, each with their unique requirements. You might even be considering a guarantor loan with parents or grandparents. Having a general knowledge of each and putting together a list of questions for your mortgage broker makes the entire process that much smoother.
3. As a first time home owner, how much should I borrow?
After getting an understanding of what home loan suits you best, arriving on a number is probably the most important part of the process. Your mortgage broker will discuss how much you can borrow and most importantly, how much you can. Keep in mind that the more information you share with your broker about where you're interested in buying, what your plans for the future are, and your financial circumstances influence all of this. Check out Borrowing Power Calculator.
4. How much deposit will I need?
Understanding what's available for you in terms of loan types, lenders, and borrowing power, you'll need to know what deposit will be required on your potential home. Typically, 20% of the home loan is the average deposit and your broker will help you break down the specifics. Keep in mind that since you're a first-time home buyer, ask questions about the First Home Loan Deposit Scheme and the First Home Owner Grant. These options can help ensure you get into the right home loan.
5. What other information should I have ready for my home loan application?
Here's a list of what you should have ready before filling out your paperwork to apply. Your broker will also talk you through it and answer any questions you may have.
Proof of identity, (driver's licence, passport, proof of age card)
Evidence of income (gross and net, and two of the latest bank statements)
Expenses (bills, rent, any extraordinary expenses, etc.)
Assets (history of savings, owned investment property, etc.)
Liabilities (personal loans, credit card history, etc.)
Your mortgage broker is there as your personal guide and will coach you all the way through approval! Let's help you lock in the best interest rate in first-time home ownership.
How we can help
Our team of experienced mortgage brokers help potential borrowers arrange mortgage finance in Australia, whether that's refinancing a mortgage, helping an investor lockdown some real estate, or first-time home mortgages, for people just like you.
A new home doesn't have to be unattainable and with a mortgage broker, the headaches and barriers of financing can be eased. In a nutshell, a mortgage broker finds the best lender for your home goals.
FAQs for First Home Buyers
How much can I borrow?
As a first home buyer in Sydney, the amount that you can borrow is contingent on your income, borrowing history, credit history, and your debt-to-income ratio.
Your debt-to-income ratio measures the amount of income that is used to pay off debts such as student loans, car loans, and credit cards each month and is used by lenders to assess your borrowing potential.
To get a better idea of how much you may be eligible to borrow, check out our online borrowing calculator or speak with the Lendstreet team today.
What is the current first homeowner grant in NSW?
First home buyers in NSW may be eligible to receive a grant of up to $10,000 under Revenue NSW's First Home Owner Grant (New Homes) scheme. The first home buyers grant applies to first home buyers that are
Buying an existing home
Building a new home
Buying vacant land on which you intend to build a home
Grant eligibility is assessed on a case-by-case basis. Your financial institution of choice (that's us in this case) and our team can apply for this loan on your behalf during the process.
Who is eligible for the first homeowner grant?
According to the NSW Government website at the time of writing (2023), the following eligibility criteria must be met in order to be eligible for the first home buyers grant in NSW
Individuals must be over 18 years of age
Individuals must be making the purchase in their name – not a company or trust
Individuals must be a citizen or permanent resident of Australia
Individuals must not have previously owned, co-owned, or received an exemption or concession under the first home buyers scheme.
Individuals must have already exchanged contracts to purchase the home or land
How much will my monthly repayments be?
Your monthly repayments will be determined by
The price of the home
The amount that you're looking to borrow
The size of your down payment/deposit
The interest rate on your loan
The terms of your loan
As we outlined above, you may also be eligible for the NSW First Home Owner Grant which would obviously go some way to offsetting the costs of the property. To get an accurate idea of what your monthly repayments would be, get in touch with our team of mortgage brokers to discuss your individual circumstances and borrowing power.
What documentation do I need when applying for a home loan?
When applying for a home loan as a first-time buyer, you'll need to provide the following information
Proof of income – tax returns, payslips, bank statements
Identification documents – drivers' licence, passport
Proof of address – bills sent to your current residence in your name such as council rates notices or utility bills.
Proof of savings – bank statements that demonstrate your current savings and spending patterns.
Debts & asset information – documents that outline any debts and assets that are in your name will need to be included.
Applying for a home loan as a first home buyer in NSW can seem like a daunting task.
With so many factors to consider and a slew of documents required to get your loan across the line, it makes sense to work with a mortgage broker to guide you through the process. Not only will our team help you to scope out the best deal, we'll also make sure that you negotiating with lenders on your behalf.
Do I need pre-approval before shopping the market?
It depends on what kind of shopping you're doing. If you're window shopping, attending inspections, or creating a short list on your real estate app of choice, then you do not need preapproval to do this.
If you are planning on making an offer on a home or attending an auction with the intention of bidding, then you will need to have your preapproval sorted in order to do so. Getting your pre-approval in place means that you can strike while the iron is hot, make an offer on a property when you're ready, and (in general) will also make you a more attractive prospect to sellers as it demonstrates that you are a serious buyer.
The real estate market can move quickly. From first inspection to sale, the process can sometimes take less than a week – so it's a good idea to get preapproval so that you can make an offer or bid on a property as soon as it becomes available.
Do I need to pay stamp duty on a first home purchase?
As a first home buyer in NSW, you may be eligible for a duty concessions and/or a grant on your first home purchase. The exact rules for stamp duty confessions for first home buyers will depend on the specific details of the purchase such as the price of the home and the date of the contract.
Generally speaking, first home buyers in NSW may be eligible for a full stamp duty concession on properties up to $800,000 or a partial concession on properties valued between $800,000 and $1 million. Buyers must also move into the property within 12-months of purchasing and live there for a continuous period of at least six months.
What is the First Home Buyer's choice?
The First Home Buyer's Choice refers to new legislation (passed November 2022), that enables first home buyers to choose between paying a smaller property fee, or a large upfront stamp duty on their first home purchase.
Where previously, stamp duty has meant that when someone buys a home, they have been required to pay tax (stamp duty) for the transfer of ownership from the seller to the buyer. However, as of January 2023, the First Home Buyer Choice is applicable for properties with a purchase price under $1.5 million. This means that first home buyers now have the choice of paying stamp duty, or paying an annual levy of $400 plus a 0.3% tax on the value of their land.
What else should I know about the First Home Buyer's Choice legislation?
Other features of this new law are
For the purchase of vacant land intended for the construction of a first home, there will be a price cap of up to $800,000.
Property tax rates will be indexed so that the average annual property tax payment grows at the same rate as gross state product (GSP) per capita. However, annual increases will be capped at 4%.
This program is uncapped and will be available for every eligible first home buyer in NSW.
Thousands of home loans from our lending partners