You can do this. We'll show you how.
Imagine how helpful it would be to know we are here every step of the way in your journey of buying your first home. There is no problem or situation that you could be facing that a first home buyer has not been through.
Complete the form below to learn more how we can assist you with your first home buyer loan needs.
Buying your first home is an experience that you will never forget. From looking through properties to finding the right one and purchasing it, there are so many different steps and caveats that you will need to consider. During this time, having a trusted mortgage broker by your side can help shape your experience and can save you from taking on risks and inconveniences. Getting advice from a lending expert will help turn an overwhelming endeavour into a stress-free and fulfilling one.
Supporting First Home Buyers in their Journey to Home Ownership
From the first moment you contact your Lendstreet mortgage broker, they will be there to listen to your requirements and situation. Through those early conversations, they develop a strong understanding of your position so as to support you better.
The first thing that your mortgage broker will do is shed some light on the entire process. This will help you develop a more realistic picture of your loanable amount, the type of loan you should pursue, available loan products and the lenders who offer them, terms, interest rates, and other fees involved. Your mortgage broker will also begin organising all of your paperwork that will be necessary for pre-approval. When you get pre-approved, you gain leverage when making your offer towards your desired home.
With your pre-approval in hand and the new house of your dreams available, you will want to ensure that you meet some prerequisites set forth by lenders.
The lender requirements are a list of details that you will be asked to present when seeking a home loan. Having a mortgage broker that can prepare you for what you need is beneficial and can make getting pre-approved a lot quicker and easier. Most lenders will request that you have the following document and savings to jumpstart your home loan application:
Incentives for First Home Buyers
In Australia, there are many different incentives available for those looking to purchase their first home. One of the biggest schemes available to future homeowners is the First Home Owners Grant (FHOG) which provides qualified applicants with a $10,000 grant for their new home. First home buyers may also be eligible to get a stamp duty waiver or concession depending on the value of their home. These can be a big help with saving for the deposit and the closing costs as they can help reduce the amount that a home buyer will need to save up.
You found your home. What's next?
The excitement of owning your first property may be enticing for you to make an offer on a house quickly. When you have finally acquired funding, it is now time to check the property's value by making careful comparisons of similar properties in the market. At this point, you might also want to request a property report, suburb profile report, and building and pest inspection report. List down your question about your desired property and make sure that they are answered satisfactorily by your real estate agent. This is the time to clarify all information about your dream home. Throughout all of this, your mortgage broker will be ready to support and provide more advice as you prepare to take the big leap towards your very first purchase.
But your journey with Lendstreet will not end upon reaching loan settlement. We will always be one call away just in case you need additional assistance in the future.
First Home Buyer Loan Guide: Everything You Need To Know
We've created a comprehensive guide that is designed to answer all your questions, make the complex terminology simple, and ultimately get you into your first home as soon as possible.
Click the button below to find a complete overview of the types of loans available, a breakdown of the eligibility criteria, and everything you need to know when preparing to buy!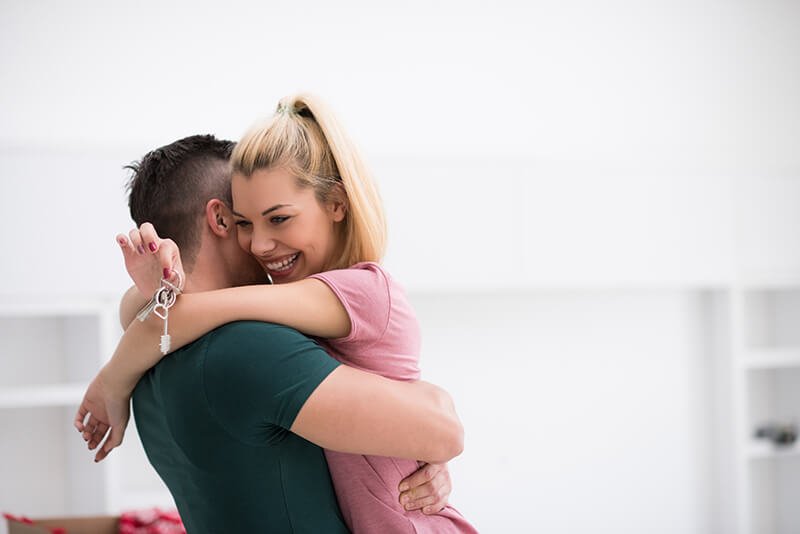 Here are other helpful topics for first home buyers.
We move fast to ensure you get your approval as quickly as possible.
No/Low Deposit Home Loans
Find out how you can pursue your dream to purchase a property with minimal to zero deposit.
We can help you find the best guarantor loan that fits you.
A senior Lendstreet mortgage broker specialising in first home buyer loans is your best guide as you embark on your homebuying journey. We'll leave no questions unanswered and no option unexplored. We are keen to know what your lending needs are. You can get started by accomplishing the form below.
From feeling overwhelmed to knowing you're in control!
This is our simple process for equiping you towards your dream of owning a home.
Let's get to know you, your situation, and your goals!
We will search for home loans for you and advice you to choose what best suits you.
This will help you know how much you can afford so you can focus on the right properties.
Now that you have a budget can start house hunting!
And finally, you are here! And we're proud of you.
Schedule a call to one of our expert mortgage broker
Ask our expert mortgage brokers anything about home loans.