Mortgage Broker Perth
Access a local mortgage broker in Perth to help perfect your property purchase!
The Lendstreet team understands what navigating the home-buying process is like. That's why we are dedicated to providing Perth locals with the expertise and understanding they need when purchasing a home in the City of Light and its surrounds.
Our team of finance and mortgage broking professionals offer a range of services — from getting you into your very first home, refinancing an existing property, or adding to your investment property portfolio, Lendstreet can help.
With exceptional client ratings, online reviews and extensive experience, understand why Lendstreet holds an excellent reputation as leading mortgage brokers in Perth for yourself!
Perth's Unique Landscape and Property Market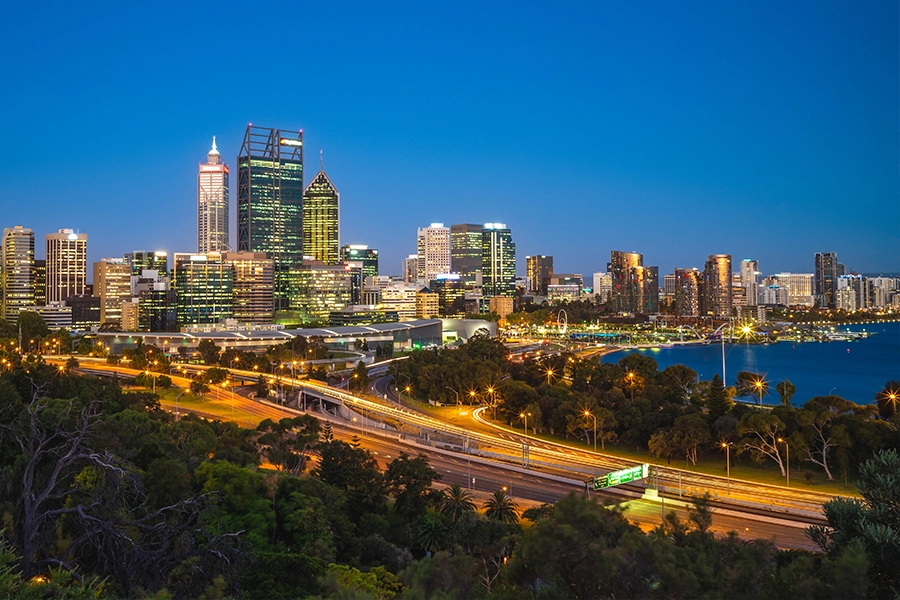 With its borders brushing the shores of both the Indian Ocean and the Australian Outback, it's the distinct blend of characteristics that the Perth property market offers which truly sets it apart from other capital cities in Australia. From stunning West Australian coastlines to vibrant city life, a brilliant family atmosphere in the suburbs and a rich array of investment opportunities, it's little wonder that you're drawn to the appeal of the property market in Perth.
A unique property market calls for experience to match. Lendstreet is proud to boast extensive experience in providing home buyers and property investors with the finance solutions required to make their Perth property dreams a reality. In fact, Lendstreet is familiar with the unique dynamics of the property market across Western Australia, meaning that you can access an experienced mortgage broker, no matter where you intend to buy.
If you're looking for a Perth mortgage specialist who understands the ins and outs of the Perth market, reach out to the team at Lendstreet. We can help you access the right loan for your financial situation and personal circumstances, providing expert guidance throughout the whole process.

First Home Loans in Perth
First-home buyers appreciate the down-to-earth, understanding and patient approach that Lendstreet takes when assessing their loan options to get them into the right home loan.

Loan Refinancing
If you have an existing home loan or investment loan and want to improve your loan position with products outside your current bank or mortgage lender, find your ideal home loan with our refinance team.

Perth Property Investment
Growing your wealth in WA has never been easier. Contact the Lendstreet investment loans team to access an investment lender that can help you begin or build your investment property portfolio.
Why Lendstreet Outperforms the Big Banks
As one of Australia's premier mortgage brokers, Lendstreet's success is underpinned by the helpful and personalised approach we take to finding our clients the right lending solutions.
Working directly with the big banks can leave borrowers feeling like a number rather than a person. With limited products to offer, banks and credit unions are limited in the solutions they can offer; it can feel like trying to push a square peg into a round hole!
Taking the time to understand what's important to you when it comes to your property purchase and with access to numerous loan products and structures, the Lendstreet team can advocate for you rather than side with the lender's interest. The personal touch, tailored approach, and exemplary service set Lendstreet apart.
Feel the Lendstreet difference from the very first meeting!
Get Your Perth Home Loan Approved with Lendstreet's Mortgage Brokers
If you want guidance, advice, and a lending hand when it comes to getting your home loan or investment loan approved, skip the bank queue and come straight to Lendstreet, the leading mortgage brokers in Perth.
Working with experienced local mortgage brokers can help improve your chances of being approved, as we can identify and understand your personal situation's intricate and unique aspects. By understanding your personal dynamics upfront, Lendstreet can assist you by sifting through thousands of loan options to match you with the best product for your specific needs.
For first-home buyers in particular, navigating the legal documentation, terminology, and process of lending money for a home purchase can be both confusing and challenging. At Lendstreet, we provide helpful guidance and translate finance and legal terminology into easy-to-understand language, helping you feel in control every step of the way.
We not only source finance options from the big banks and credit unions, but also alternative lenders, offering our customers seeking mortgage brokers in Perth a much broader array of mortgage options:
No matter what type of loan is required, Lendstreet's adaptability means we can tailor a solution for your individual needs and circumstances in the Perth market.
Freqently Asked Questions
We answer some of the most commonly asked questions about accessing mortgage brokers in Perth.
What is the role of a Perth mortgage broker?
The role of Perth mortgage brokers is to provide mortgage financing solutions for their customers, utilising their local market knowledge and experience. Perth mortgage brokers, such as our team at Lendstreet, pride themselves on finding the best mortgage lending solution for your Perth property purchase while guiding you through the entire process.
Can we meet online instead of face-to-face?
Yes, Lendstreet understands the value of your time, which is why we offer convenient online meetings as well as face-to-face options to discuss your lending needs. Simply book in a time that suits you!
Can your mortgage brokers assist me if my credit score is low?
A low credit score is one of the many reasons borrowers find it difficult to borrow money for home purchases from the big banks. While there are never any guarantees that you will be approved for a home loan, working with our experienced team of mortgage brokers means we can access lenders who will provide more flexibility and understanding of your financial position.
We can also assess your current situation, provide guidance and present you in the most favourable light to potential lenders to help advocate for your creditworthiness as a prospective borrower and find you the most suitable home loan.
What type of home loans do your mortgage brokers assist with in Perth?
Lendstreet offers a wide range of home loans, including investment loans, refinance loans, low doc loans, low deposit loans, guarantor loans and, of course, first-home buyer loans!
Should I choose a bank or a mortgage broker for my loan?
While the decision between a bank and a mortgage broker ultimately comes down to your personal choice, a traditional mortgage and finance association (such as a big bank) is usually limited in the range of loans they can offer you. On the other hand, a mortgage broker can access various loan products from numerous lenders, including the big banks, to give you better choices and more flexibility when selecting a mortgage.
What are the charges for using a mortgage broker's services in Perth?
At Lendstreet, we do not charge the borrower any fees for our finance and mortgage broking service.
Where can I find Lendstreet's mortgage brokers in Perth?
You can find us at 6 / 63 Russell St, Morley WA 6062.
What advantages are there of using a mortgage broker in Perth?
A Perth mortgage specialist such as our mortgage broking team at Lendstreet can provide the advantage of local knowledge, experience, guidance, and advice, as well as a superb range of lenders to choose from. We're the mortgage brokers Perth homeowners choose!
What documents are required to apply for a mortgage loan?
The documentation required for each mortgage loan will vary depending on the loan type and your financial situation. You can reasonably expect to be asked for proof of identification (such as your driver's licence, passport etc.), employment verification, income verification, and details of your existing financial position, including outstanding debt balances, assets and your monthly budget.
Which lenders are associated with you in Perth?
We have access to over 50 diverse types of  , giving you the ultimate choice in finding a Perth lender that can fit your financing needs.
Experience customised and professional advice at every step.
Speed up your mortgage approval with Lendstreet: Perth's premier mortgage brokers and home loan experts.