SMSF Home Loans Sydney
Your SMSF can help you finance your next home or investment. Tapping it has some benefits, but it's best to understand first how it works to find out if it truly suits your requirements.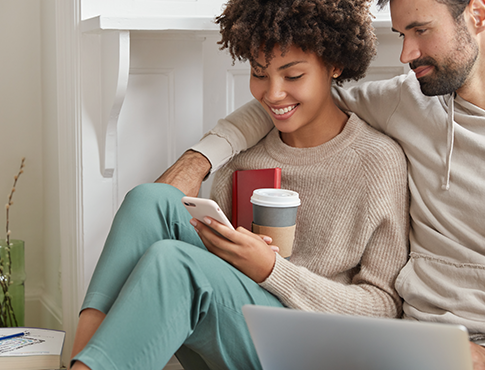 SMSF loans are becoming an increasingly popular way of purchasing and financing investment properties. Because of the long-term nature of this financing option, the investment properties bought will often bring in both a good income as well as generate capital gains for the investor. However, that does not mean that it does not come with certain limitations. Borrowing from your super means following a strict set of terms and conditions, including the agreement to purchase only one asset in this manner.
It might make you wonder why people still choose to purchase their new investment properties through their SMSF. The reason for that is not only because of the ability to generate capital gains and income. One major benefit of using your SMSF is that you are using the money for the purchase that was already within your super. This means that you are not getting another loan or mortgage for the purchase. Instead, you are tapping your already existing savings and funds to purchase the property.
If you are considering using your SMSF for the purchase of a property, it is always best to consult with an expert mortgage broker. At Lendstreet, our SMSF loans specialists will be able to guide you through understanding the process and benefits of using this type of home loan. They will also be there to assist you with looking and comparing all of the options that you have for the purchase of an investment property.
How does an SMSF loan work, and what are its features?
Getting an SMSF loan requires that you follow specific legislation so that you can safely and legally take out the loans and use them for your purchase. A few features differentiate an SMSF loan from a regular mortgage or investment loan. The main one of these is that your investment property will be the security for the loan. This means that if you default on an SMSF loan, the only thing you might lose is the secured property. Another requirement of an SMSF loan is that the investment property should be generating revenues that service the loan itself – these revenues could come from rental income or super contributions. Finally, these loans require the personal guarantee of the trustee of the SMSF loan. In a way, these safety measures safeguard the trustee of the SMSF from the possibility of losing their fund through wrongful management.
Benefits of an SMSF Loan
When it comes to the benefits, an SMSF loan can give you direct control of how your super is invested. As you are getting this control, you will also find yourself in a position where you can choose from a range of different investments.
Another benefit of using an SMSF is that it can be a family fund instead of an individual fund. By combining the family balance, you will be able to consolidate all of your balances and end up with a fund that has a larger amount available for investments. This could potentially mean that the investment that you are making can bring back even more revenues.
The biggest benefit of an SMSF loan though is the fact that it comes with several different tax benefits. Firstly, the rental income generated from your SMSF investment property is taxed at a concessional rate. This means that you will only be obliged to pay a tax of 15%. The rental income tax rate is not the only one that is lower. The capital gains tax also sits at a lower rate for these properties. What's more, expenses made are tax-deductible, making this a great way of investing your money and paying lower taxation for it.
Benefits of an SMSF Loan
If you are looking at a great way of having more direct control of your SMSF, then investing it in a property of your choosing can be a great opportunity. We at Lendstreet are here to help you with every step of this process and ensure that you are getting the best possible deal for your money by investing your SMSF fund.
If you are currently considering an SMSF Loan and need expert advice, you may contact us. We will then schedule a consultation session for you so we can discover more about your lending requirements.
Thousands of home loans from our lending partners