Home Loans for Accountants
Numbers shouldn't be what you worry about. We're here to help make the process of getting your next home simpler.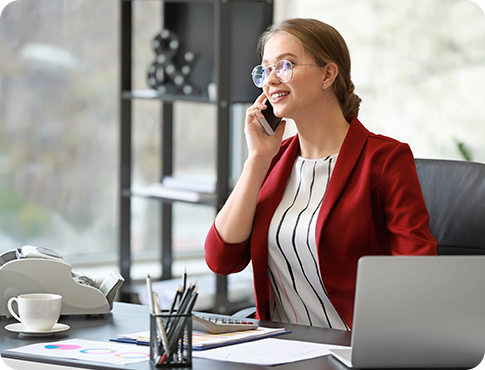 If you are an accountant looking to purchase a new home, you're likely in a good position. Most banks and lenders place accountants in their low-risk category, which means that they are far more willing to lend out higher amounts to those they consider high-income earners. As an accountant, you receive special interest rate discounts, a home loan that is up to 90% of the property's value, and an LMI waiver. You can negotiate these factors with your lender, with the help of an expert mortgage broker from Lendstreet.
LMI waivers for accountants
Lenders Mortgage Insurance, or LMI, is a protection for the lender and not the borrower. What this means is that when you are looking to get a home loan and your deposit is lower than 20%, the lender may require an extra payment from you to guarantee they will receive their money back.
For certain professionals, including accountants, the LMI can be waived. The main reasons for this are:
Lenders consider them high-income earners who will be able to pay back their loan.
Statistics show that they are unlikely to default on their mortgage.
Lenders believe that these high-income earners can bring other high-income professionals to them. As such, it is viewed as good for the business.
While the LMI waiver is one of the most often considered benefits of finding the perfect mortgage as an accountant, you can get so much more with the right mortgage broker. Lendstreet's experienced brokers will be able to negotiate special interest rate discounts for your home loan based on:
The size of your home loan
The percentage of the property value that you expect the home loan to cover
Your industry membership, degree, and position
These discounts are normally assessed on a case-by-case basis. Having a Lendstreet mortgage broker in your corner can make a world of difference and help you save a lot of money in the long run.
Borrowing capacity for home loans for accountants
Maximum home loan of $2.0 million.
The maximum percentage of property borrowed is 90%
If you are an accountant, finance manager, auditor, or actuary, you may be able to buy your new property using only a 10% deposit. You can then enter the property market much faster, without using up of your disposable income to cover the deposit for your new property.
Who qualifies for this home loan?
To be eligible to qualify for this type of loan with waiver or low-interest rate, accountants need to demonstrate their eligibility. To do so, they must prove that they have an income of over $150,000 per year, including income from rental properties. This can also be expected income if there is proof that their income will reach those levels soon. Self-employed accountants must show that their income was $150,000 or more in the previous year. All applicants must also prove that they are an Australian citizen or permanent resident.
There are some lenders and states that may alter the income requirement that is set for accountants. In the states of WA, SA, NT, & TAS, the income requirement for accountants is $30,000 less from the $150,000 minimum for accountants in NSW, VIC, and ACT. It should be noted that this income requirement is what the accountant needs to fulfil on their own. Their spouse's income is not accounted for when it comes to being approved for a home loan.
Get access to the best home loans for accountants with Lendstreet
If you're unsure of your eligibility for home loans for accountants, get in touch with Lendstreet. Our expert mortgage brokers get to know you and your financial situation and recommend the most suitable loan product. We will negotiate with lenders to secure the most competitive interest rates and additional benefits like LMI waivers.
With so many different documents to acquire and so many unique lenders, consulting a professional broker means less stress and more excitement. Purchasing your new home has never been more accessible than with Lendstreet in your corner.
Frequently Asked Questions
Can I still get a home loan if I don't earn over $150,000 a year?
Even if you don't earn over the income requirement of $150,000 a year, yes, you can apply for a home loan successfully. The income requirement of $150,000 means you are more likely to be eligible for an LMI waiver and to get better lending terms and interest rates, but you are not excluded from a home loan if you earn under that threshold. Reach out to Lendstreet, and our mortgage brokers can find you the most suitable home loan product for your financial situation.
How do I prove I am an accountant?
To prove your eligibility for a home loan for accountants, you'll have to show that you are a member of an accountant industry organisation or association and have evidence of your licence to practice. These memberships include:
Membership of the Institute of Chartered Accountants of Australia (CA)
Membership of CPA Australia
Membership of the Chartered Financial Analyst Institute of Australia (CFA), or
Fellowship of the Institute of Actuaries of Australia (FIAA)
Being a member of one of these organisations shows that you are a registered professional accountant, meaning that the LMI can be waived for your home loan product.
Are LMI waivers only for accountants?
While home loans for accountants can include LMI waivers, these are also applicable to other high-income professions, such as doctors, lawyers, and successful athletes. Contact Lendstreet for more information and to see if your profession is eligible for an LMI waiver.
Can I get a home loan if I'm a self-employed accountant?
Yes — Lendstreet offers home loan mortgage broker services for self-employed individuals, and self-employed accountants are eligible. To be eligible for an LMI waiver and other benefits, you will have to prove that your income was $150,000 or more in the previous year.
What do I need for my application as an accountant?
When applying for a home loan for accountants, prepare the following documents:
Proof of income (payslips, tax returns, and employer letters)
Proof of membership in an accountant organisation
Bank statements showing your savings balances and any outstanding debts
Identification (driver's license, passport, etc)
For assistance preparing, reviewing, and submitting these documents for the best chance at a successful application, an approved LMI waiver, and other home loan benefits, consult the trusted mortgage brokers at Lendstreet.
Can I apply for an investment property home loan as an accountant?
Yes — home loans for accountants can be used to purchase houses that will be occupied by you or used as an investment home and leased out. For more information about property home loans and investments, contact Lendstreet's knowledgeable brokers today.
Thousands of home loans from our lending partners