Are you looking to make that life-changing step towards owning your first home, or maybe deciding whether to refinance an existing home loan? With 59.4% of residential mortgages being settled by brokers, it's useful to know why Australians choose one option over the other.
The mortgage industry is filled with individuals and lenders helping you access one of the biggest investments of your life. Making this decision will be based on finding someone who can guide you through the whole mortgage application and jargon-filled process.
There remains a noticeable misconception today that Australians naturally choose to get a mortgage from their bank. If 59.4% of Aussies are choosing to use a third-party broker then what exactly are the differences between their services and a bank's?
In this article, we've answered that exact question, weighing up the pros and cons of each, the costs involved, and the advice you're more than likely to receive from each.
Whether you're about to start a new family, upscale to a bigger house, or buy as a freelancer, this article will help you understand why mortgage brokers are more popular than ever.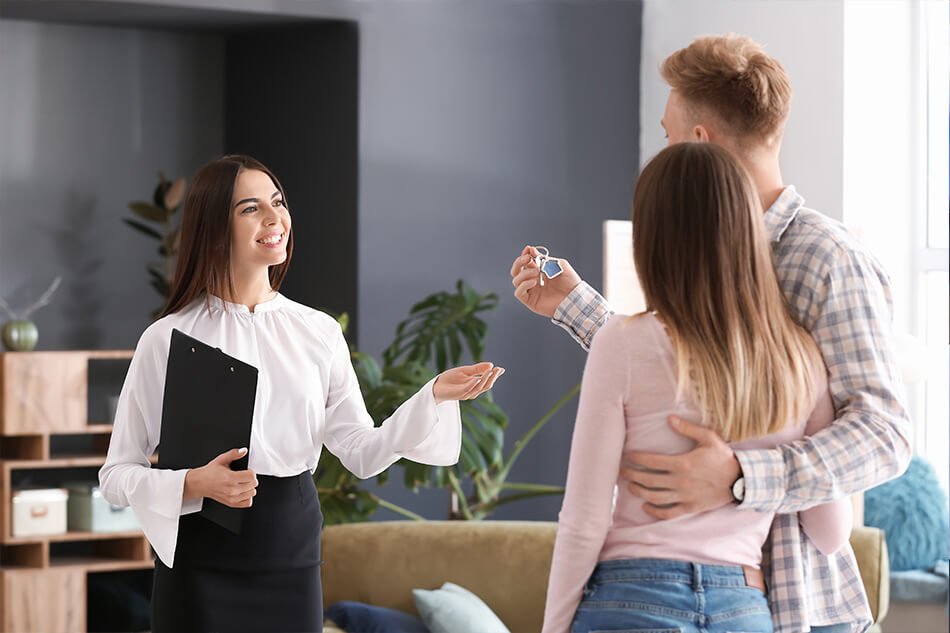 Mortgage Brokers
Mortgage brokers are essentially private go-between agencies that deal with banks and related lenders to manage your home loan. Therefore, a mortgage broker is hired to support your interests, needs, and goals.
Since the real estate market crash of 2008, mortgage brokers have been under more scrutiny to make sure they act in the buyer's best interest, and this was further supported in the more recent Banking Royal Commission.
Brokers must comply with the Australian Securities & Investments Commission's (ASIC) Best Interests Duty. This means that brokers have a legal duty to act in the best interests of customers when sourcing out home loans.
Collaborating with a competent and experienced mortgage broker can help you find the best possible home loan.
What Does a Mortgage Broker Do?
Brokers match prospective borrowers and lenders in the home loan market. A mortgage broker typically secures your home loan and does a lot of the financial leg work.
The mortgage industry can certainly appear like a maze for those who have never navigated it before. However, choosing a good mortgage broker will make your life easier in the long run.
Finance and mortgage broking is based on understanding the vast amount of home loans available and the details and terms written into each one. This will include
Different interest rates.
Types of loans such as fixed-interest, variable-interest, and split-interest.
Terms and conditions of each loan.
Application fees.
Eligibility criteria.
At Lendstreet, we specialise in alleviating this difficult and time-consuming process with experts who understand the market and the options available to make informed decisions.
We tailor the best lending solution to help you achieve both your short and long-term goals. A mortgage brokerage like Lendstreet will provide advice on
First home buying.
Finding your next home.
Choosing the right investment property.
Applying for a home loan when self-employed.
Equity release.
How Much Does It Cost To Use A Mortgage Broker?
Mortgage brokers receive their fee from the lender (bank), not the borrower (yourself).
Following the Banking Royal Commission, changes are set to be made to upfront commissions and trailing commissions, but these proposals are yet to be implemented in Australia. 
Therefore, brokers will continue to receive an upfront commission upon settlement of the loan. This will tend to vary between each lender but remains at around 0.55%-0.70%. So, a mortgage of $500,000 will see the broker receiving between $2,750 and $3,499 in commission.
This is received from the lender for the hours of effort a broker puts in for the borrower. They are in fact researching multiple loan options, answering your queries, preparing all the documentation, and helping you get the loan through to settlement.  
Once a loan does settle, brokers will also receive what is known as a trailing commission for their financial legwork. Typically, this comes to around 0.15% of the outstanding loan amount and is paid monthly to the broker. 
The advantage of using a broker is that the commissions are never paid by you. Instead, lenders like banks treat these as the costs of sourcing a loan instead of using their own sales staff. Thus, brokers do the acquiring for them, meaning that banks want to keep up good relationships with brokers.
While brokers don't charge fees to you, the lender you choose may include their own fees.
Tips When Using A Mortgage Broker
When using a broker, there are some essential tips to keep in mind.
Find A Broker With Knowledge. A good broker will have a deep knowledge of the property market and offer insight into the latest trends.
Check The Broker's Lender Panel. Before organising any face-to-face meetings, see what lenders are on each broker list, who prefers them, and why.
Check The Broker's Credentials. Make sure to ask your broker for their experience and qualifications. For example, check if the broker belongs to either the Mortgage & Finance Brokers Association of Australia (MFAA) or the Finance Brokers Association of Australia (FBAA).
Comparison of shortlisted loans. Ask whether your broker can produce a comparative analysis of the loans shortlisted, including the fees, features, and charges associated with each.
Mortgage Brokers: Pros and Cons
Using a mortgage broker has both advantages and disadvantages. Therefore, we've compiled the most essential pros and cons to keep in mind when meeting with a mortgage broker.
Pros
Access to a network of lenders
Brokers work with a wide selection of lenders, each of which offers different products. Some lenders even work exclusively with a broker so you can access loans you wouldn't know existed without them!
Time-saving
Mortgage brokers are skilled in interest rates and conditions placed on each loan, so choosing one could save you a lot of time.
Quick loan comparisons
Brokers shop around between lenders and shortlist the ones that suit your financial requirements.
They're here for you
Remember that mortgage brokers are legally obliged to provide services in your favour.
Cons
Choosing the right broker
It may be difficult to find the perfect mortgage broker to suit you, but at Lendstreet we believe that "everything about us, is about you".
Not all brokers are created equal
Every broker is going to be different but you need to find one that aligns with your future goals.
Questions To Ask Your Mortgage Broker
When planning your first appointment, think about some of the following questions to ask your broker.
Which type of loan is the best for me?
What information will I need to process the home loan application?
What is the interest rate?
Are there any broker fees on the loan?
How long does the loan take to be approved?
What is the settling time on the loan?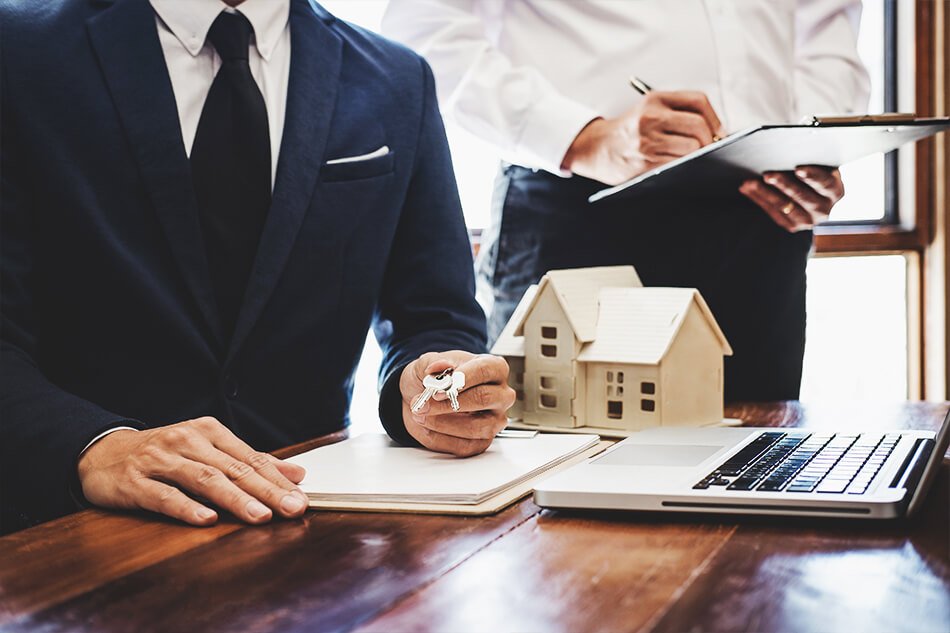 Direct to Bank Mortgage
Bank mortgages provide secure home loans to those purchasing or refinancing. While brokers function as a go-between, bank mortgages are known as direct loans between borrower and lender.
Consumers tend to choose this option due to existing relationships with banks and their other services such as credit cards or savings accounts.
What Does A Bank Loan Officer Do?
Whilst brokers work with a variety of different banks and lenders, bank loan officers work with only one specific bank or lender.
In other words, bank loan officers help customers in choosing an appropriate loan and determine whether a loan application should be accepted.
This will involve credit score assessments of potential borrowers, verification of employment records, and liaising with a financial institution.
As a direct lending service, a bank loan officer works with just one lender, the bank they are employed under. This means that you will not be able to compare rates between different lenders as you would with a mortgage broker.
Instead, a bank loan officer calculates your comparison rate which refers to the total cost of your loan. This will include the interest rate and all other fees and charges.
How Much Does A Bank Loan Cost?
Generally, banks will charge a number of fees on your home loan application, all of which, are also applicable when going through a broker. This may include
Application fees. An up-front, one-off charge for submitting an application.
Settlement fees. Also referred to as early exit fees or closing fees, this cost covers the lender if borrowers pay out their home loan within the set time period. 
Valuation fees. This will cover the valuation of your property. You're paying for a bank to check that your deposit is appropriate for the property. For example, BankSA charges upwards of $164 to have a mortgaged property valued.
Remember that this can change depending on your bank and products. Some charge more fees than others, and some products incur more fees than others.
Tips When Using A Bank Loan Officer
Know Your Financial Situation. Make sure that you're up to date with your financial situation before meeting with a loan officer. When applying for a new loan, have a copy of your credit report to hand.
Have All Your Paperwork Ready. You should also prepare by collecting all the relevant paperwork. This can include tax returns, bank account details, credit card or student loan information, and home addresses from the past five years.
Get Your Questions Prepared. When you've collected all your paperwork, prepare a number of questions. This can include questions about loan amount, interest rates, loan options, and the overall home loan process. This may be daunting for first-time homebuyers looking for a new loan, but preparing before your first meeting will help you find the best loan for you.
Bank Mortgages: Pros and Cons
With the knowledge that banks are not legally obliged to provide the best home loans for borrowers, many advantages and disadvantages of going direct remain.
Pros
Going direct with a bank loan will allow you to access the best deal with that specific bank. The home loan process is made easier as bank officers are experienced with their specific lending policy.
Existing customers can access a loan arrangement that coordinates with previously purchased services.
Cons
Loan officers can only offer a loan from their employer or direct lender. Due to this, the suitable home loan for you may be restricted by the lack of options.
Customers that are self-employed without a stable income or have a bad credit score will struggle to find a bank that will approve their loan. Whereas, a broker can find loans from a lender that can.
Questions to Ask Your Bank
When approaching your bank to discuss a mortgage consider asking the following questions
What types of loans are available? Ask about fixed interest rates and adjustable-rate mortgages.
How much can I borrow?
What is the down payment?
How much are the origination fees?
Are there any prepayment penalties?
What is the close time on my home loan?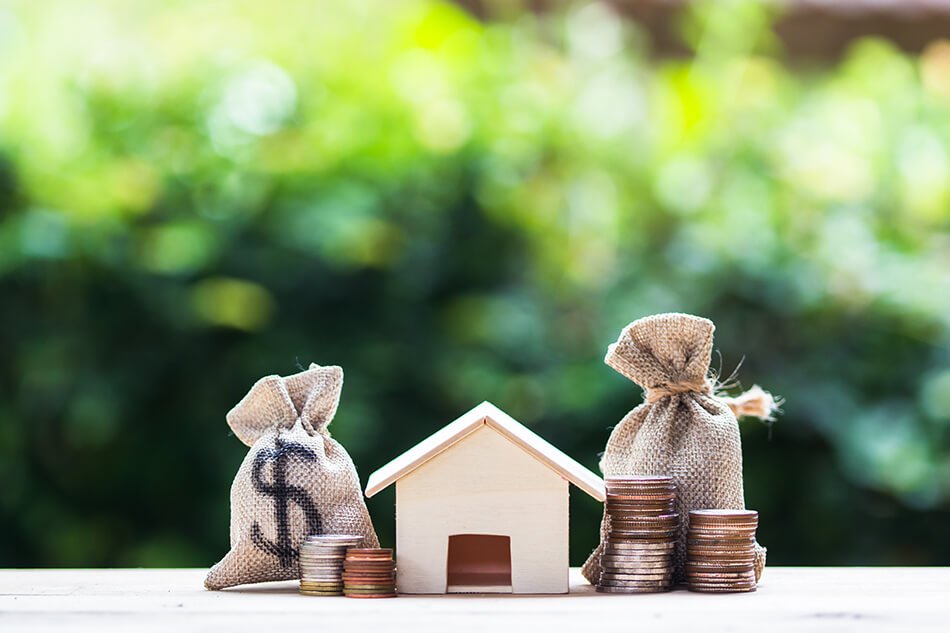 Key Difference Between Mortgage Brokers and Banks
As you can tell brokers and banks deal with home loans in different ways. Make sure you take into consideration the major difference between the two before deciding which to go with.
Services Offered
The key difference between services offered whittles down to the variety of lenders available.
Broker
Guides you through various financial institutions, specific lenders, and options in order to compare fees and rates. As lending specialists, they will guide you every step of the way and provide financial advice between yourself and the lender.
Bank
A direct service provider that will detail one mortgage lender and the interest rates that work for you.
Mortgage Options
The mortgage options tend to separate the services offered by brokers and banks.
Broker
As a lending specialist, your broker will have access to many lending institutions, each with a different comparison rate.
Bank
Their professional advice will be based on their own set of mortgage rates. Banks are always direct lenders so will not survey the market.
Main Benefit
What is the main benefit of a broker and a bank?
Broker
You can seek professional advice from lending experts, and compare rates from different lenders. Remember brokers are legally obliged to work for you and don't charge you for their services!
Bank
As direct lenders, banks can offer package deals with savings accounts and credit cards.
Main Drawback
What is the main drawback of going to a broker or a bank?
Broker
They are technically only a go-between, so you may need to pay a fee to the lender.
Bank
They're focused on selling their products and not locating the best lender available. Homebuyers should read all the lending criteria before agreeing to anything.
Customer Service
Going to either a broker or a bank will involve a different customer service experience.
Broker
You'll get more personalised customer service from a mortgage broker than a lender as they are part of your journey from enquiry to settlement.
Bank
Banks will try to personalise their own offers to fit your needs.
Speed to Settlement
The speed of settlement will differ between brokers and banks.
Broker
Brokers will have direct communication and establish partnerships with lenders so they can get it done quicker. They also know what information and data are required by the lenders, so it should speed the process up.
Bank
A settlement at a bank can take up to 6 weeks, and it's important to know that delays can occur.
Interest Rates Obtained
Remember, there is a big difference between what interest rates can be obtained by brokers and banks.
Broker
Brokers can get multiple lenders rates, and they have a better chance to get a rate that suits you. For example, brokers may be able to waive the application fee.
Bank
As single lenders, banks will detail their own specific interest rates, rather than being able to compare different rates.
Flexibility
What tends to divide brokers and banks is their flexibility when it comes to customers and products.
Broker
Brokers are researching the market, negotiating for you, and being flexible to find you the lowest rate.
Bank
A bank aims to consolidate a home loan with services you may already have such as credit cards and savings accounts.
Building A Relationship
Each will provide a different experience and build a relationship with you in distinct ways.
Broker
Brokers are vastly experienced with a diverse number of clients, so they know how to deal with every situation presented to them.
Bank
A bank will build its trust based on your previous relationship with their products.
Get the latest news and updates from Lendstreet
Join and subscribe to our newsletter.
Conclusion
While the mortgage industry may appear a daunting place, just remember there are many professionals ready to compare interest rates, fees, and explain all the jargon along the way.
Although you may think everyone's first instinct is to go to a bank, mortgage brokers are proving to be not only the first choice but they are sourcing better deals for customers. 
With 58% of customers believing a broker offered them a better deal than their bank would, the relationship between the public and the mortgage broking industry is stronger than ever.  
In this article, we've seen that it's important to remember that banks can only offer the services of one lender. On the other hand, brokers navigate the complicated network of lenders, taking their time to compare each and sourcing out the deal that allows you to take part in the Great Australian Dream of homeownership.
FAQ
Is a mortgage broker better than a bank?
In fact, when taking out a home loan a mortgage broker usually offers services free of charge. Since they are legally bound by the Australian Securities & Investments Commission's (ASIC) Best Interests Duty, mortgage brokers work to get you the best deal. On the other hand, banks are not legally obliged to find you the best deal.
Why go to a mortgage broker instead of a bank?
Mortgage brokers have a good knowledge of the property market and have access to a range of products and services. This allows you to compare charges, interest rates, and lenders. The bottom line is that brokers offer many more options than banks.
Is it worth paying a mortgage broker?
Generally, using a mortgage broker will not cost you anything as there is no direct fee. This means that their worthiness is based on the details and features of the loan they secure for you. Brokers commonly receive a commission rate of 0.3% to 0.7% of the mortgage.
Schedule a call to one of our expert mortgage broker
Ask our expert mortgage brokers anything about home loans.
Related articles
If you're living in Australia and currently deciding whether to take out a home loan, it's essential to understand ...

Key Takeaways: Lenders inform credit bureaus of your lending and repayments activities. Different credit reporting bureaus use different scale boundaries. ...

Did you know that it is often cheaper to build a house on vacant land, rather than buy established properties? ...