With home loans doubling in some areas over the last year and increasing across Australia in its entirety, more of us than ever are looking into a housing market that's never been in better shape. Record-low interest rates and cost increases across the country certainly mean that any purchase here could quickly become a viable investment for the future.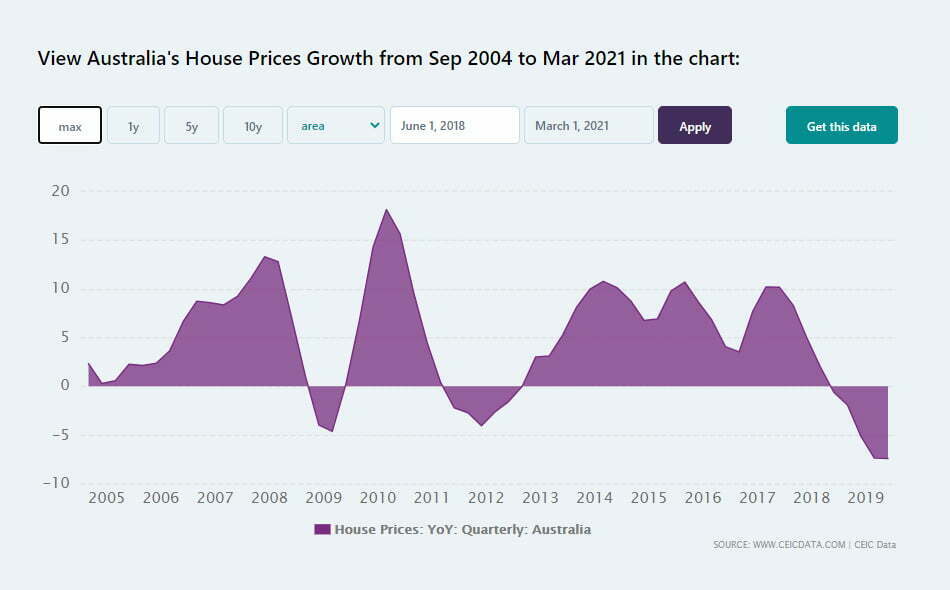 In fact, annual growth across the market was up to an astounding 7.5% between March 2020 to March 2021, meaning median house prices average $549,918, while prime market areas like Sydney easily garner asking prices of $1.2 million. While this is undeniably fantastic news for individuals on the market and those looking to invest, these increases do point to one important fact – low interest rates aside, home financing with the help of a broker could be the best option for many of us wishing to break into this market right now.
Luckily, when we pair these increases with the record-low interest rates that are offsetting and potentially causing these increases, it's fair to say that buying now isn't necessarily a bad idea. Rather, the question is, what exactly is the right home loan for the moment, and how can it help you to make the most of a soaring market without falling on its sword?
Factors to consider
While we'll get into the specifics of each loan type (split, fixed, and variable) a little later on, the only feasible way to make the right choice here is to consider how each option fits with your circumstances. Luckily, a mortgage broker is always on hand to help you tick all of these boxes. Our loan comparison calculator is especially designed to help you measure each financing option with reference to your lifestyle. Still, you're first going to want to understand what exactly you should consider to get this right. Predominantly, some points of focus during the deliberation stage should include –
Your budget
Your deposit
The length of the loan
The type of property
How long you're planning to remain in that property
And more
By talking through each of these considerations with your home loan mortgage broker ahead of time, you can save yourself the hassle, time, and most importantly, money of settling on a poor home loan match before it's too late.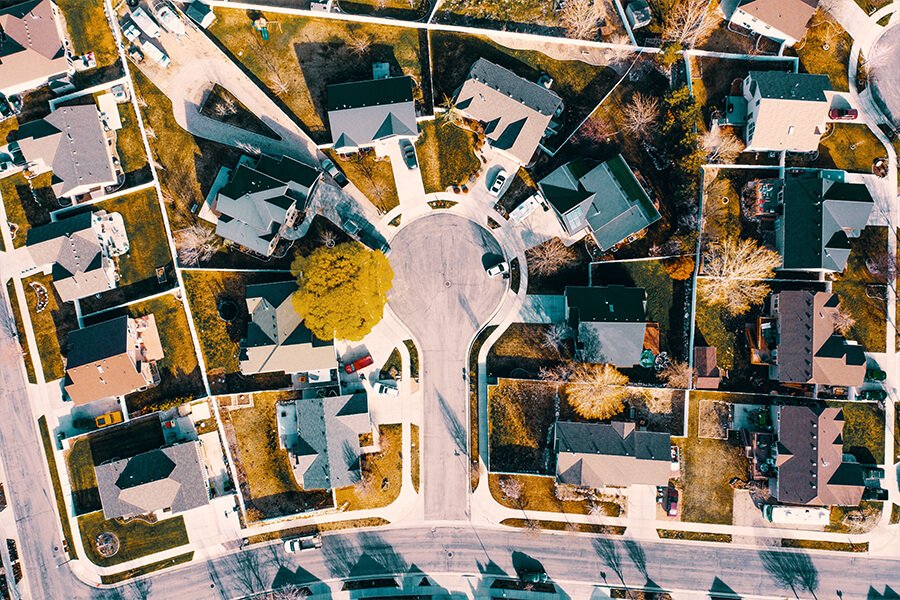 The loan types
Fixed Home Loans
When a home loan broker talks about fixed home loans, they are referring to home financing options that are essentially locked into pre-agreed, unchangeable interest rates. Typically lasting between one and five years, fixed home loans can provide peace of mind, especially to homeowners buying in areas like Australia's city dwellings, where house prices are very much on the increase.
Unfortunately, there are two sides to this coin. Contractual obligations not only leave homeowners at risk of paying above-market rates if house prices suddenly drop (ultimately leading to negative equity), but are also contractually obliged to pay a break cost if they wish to repay more than the agreed sum across an annual period, or even if they wish to refinance before that agreed rate is up. Ideally, factors including location, longevity, and current interest rates should all be considered. Now, fixed home loans are a fantastic way for city-buying homeowners to lock in 0.1% interest rates if they intend to stay in the area for the long term.
Pros
Protection against fluctuating interest rates
An easier way to budget
Long-term peace of mind
Potentially large savings
Cons
Could end up paying above-market rates
Potential break costs for overpayments etc.
Limited access to loan features such as offset accounts or redraw facilities.
Variable Home Loans
In direct comparison to fixed-rate offerings, variable home loans are flexible agreements open to change based on increases or reductions in interest rates set by either the RBA or the lender. While this flexibility can cause uncertainty, variable loans also offer the benefit of typically unlimited repayment options, which could save thousands in potential interest.
Risk is certainly high with these loans. Buyers choosing to go with a variable home loan must understand how variations in interest can affect their loan repayments overall, especially with interest rates currently at a record low that's unlikely to be repeated. When we compare this with the highest interest rates Australia has ever seen (17.50% in January 1990), the repayment difference could potentially be thousands. Typically, mortgage brokers will talk you through how increases of this size could impact your specific repayments. Still, budgets should always be considered in light of these influxes, with only a realistic scope of repayment taken into account.
That said, the many benefits of variable home loans do make them an especially appealing option for those buying in the Australian outback right now, where the housing market is dropping at an astoundingly fast rate, and where mortgage rates that reflect these decreases are most definitely the best options.
Pros
Increased access to features like repayments and offset accounts
The ability to refinance at any time
Potential cost savings in cases of market decreases
Cons
Difficult to budget
Risk of significant payment increases
Higher levels of stress and uncertainty
Split Home Loans
Most easily considered as a merger between fixed and variable loans, split home loans offer the best of both worlds for homeowners unwilling to compromise on repayments, but who also don't like the idea of uncertainty. That's because split rates enable fixed interest on one part of a loan and variable rates on the other depending on the split-rate you decide (e.g. 50:50, 40:60, etc.).
Perhaps the most notable downside of this option is that there are still limitations on things like repayments. However, these aren't as stringent and largely depend on your specific agreement or split rate. It's worth noting, too, that split mortgages can often be considered as two different accounts, meaning that you may face higher account fees in general. Help may also be required for managing repayments and the general upkeep of split accounts, meaning that the help of expert home loan brokers is almost always advisable to ensure the stress-free savings that split home loans should ideally offer.
Pros
The benefit of certainty and the potential to take advantage of price reductions
The ability to tailor a home loan that suits
The possibility to make at least some repayments without fees
Cons
Potentially added fees for split accounts
Limitations on repayments and refinancing for fixed-term amounts
Potentially complicated home loan management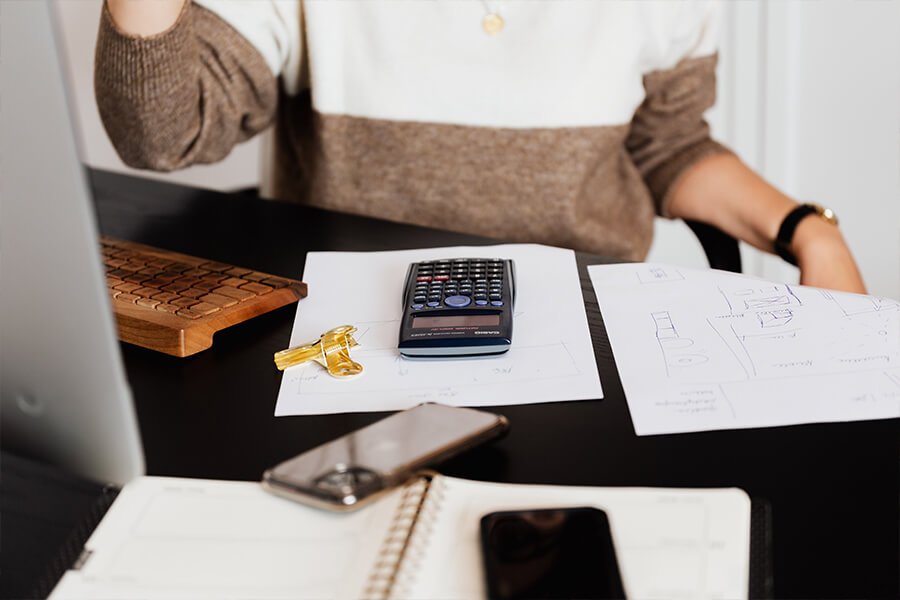 Taking the best path to the right loan for you
Ultimately, understanding loan types on paper is not going to guarantee the best loan for your needs. In fact, as the market dips and increases across the past few years have shown us, even research isn't going to be enough to ensure that. Instead, you need to speak with someone at the forefront of the housing market who understands what's happening now, how things are set to change, and what that means for interest rates/loan value for at least the length of a fixed term.
Seeking the best mortgage brokers brings these benefits within easy reach, especially when you work with experts who take your circumstances and future plans into account. Of course, you'll also need to do a little digging of your own to make sure that you fully understand your options. But know that your finance broker will be on hand to not only point you in the wisest direction but, to also make sure that you're getting the deal you deserve for a home, and repayment plan, that you can love for as many years as it suits.
For sometimes complex split loans, in particular, this oversight is the best way to ensure that you get the best of both worlds. However, for variable and fixed loans, this inner market outlook is invaluable for ensuring the correct interest rates, repayment amounts, and loan terms overall. Our dynamic approach to matching you with the right loan here at Lendstreet Mortgage Brokers could see you finding the loan you need, minus the stress. So, whether you have some idea of what would work for you or need guidance to get you on the right track in the first place, don't hesitate to call us at 1300 317 042 or schedule an appointment here today.
Schedule a call to one of our expert mortgage broker
Ask our expert mortgage brokers anything about home loans.
Related articles
If you're living in Australia and currently deciding whether to take out a home loan, it's essential to understand ...

Key Takeaways: Lenders inform credit bureaus of your lending and repayments activities. Different credit reporting bureaus use different scale boundaries. ...

Did you know that it is often cheaper to build a house on vacant land, rather than buy established properties? ...