One of the main questions to ask when taking out a home loan is, can I afford the mortgage repayments, household bills, and everyday expenses all at once?
With Australian property prices reaching a record high and the lingering repercussions of COVID-19 affecting all our lives, more and more homeowners are dealing with mortgage stress.
At Lendstreet, we understand the burden a home loan places on people. That's why we take a dynamic approach to mortgage broking and look to find personalised solutions.
If you're worried about mortgage stress, then this article has everything you need to know. We'll cover what causes mortgage stress, how to avoid it, and what you can do if you feel you're living under mortgage stress.
What is Mortgage Stress?
While mortgage stress can mean a number of different things, it generally refers to the difficulty of juggling household bills and home loan repayments. It can also be defined as stress on finances caused by an increase in mortgage repayments. We believe that mortgage stress depends on your own personal situation.
However, it's useful to keep in mind that many people experience mortgage stress when there's a sudden change in the ratio of income to mortgage repayments.
According to the Australian Bureau of Statistics (ABS), a common measure of mortgage stress is when low-income households spend 30% of their income on housing costs.
What Are the Causes of Mortgage Stress?
There are several causes of mortgage stress. Many borrowers end up in this situation for a variety of reasons, including:
Sudden unemployment or income loss.
Borrowers take on more expenses compared to their income.
Lower wage growth in some industries.
Securing larger loans as a result of higher property prices in Australia.
Unforeseen or sudden expenses.
How Do I Know If I'm Experiencing Mortgage Stress?
The first thing to ask yourself is, are you struggling to meet your mortgage repayments every month? If you're currently feeling this way, it's useful to know this before reaching arrears in your mortgage. Mortgage arrears are the moment that homeowners get behind on their monthly repayments.
The best way to find out whether you're at risk of mortgage stress soon is to do a simple calculation between your household income and monthly repayments. All you need to do is work out if your current mortgage repayments are more than 30% of your household income. This will give you a good idea if you're at risk.
For more support with mortgage stress calculations, you can try the Lendstreet Budget Planner. By using this calculator, you can test different levels of income and varying expenses to find the right balance for your household.
Why Is Mortgage Stress A Problem?
Mortgage stress is a situation that no homeowner wants to be in. The pressure of home loan repayments can inevitably lead to more than just mortgage arrears, financial problems, and damage to credit ratings.
In fact, mortgage stress can affect your physical and mental well-being, together with your personal and professional relationships. If you suffer from mortgage stress, it's more than likely going to affect your decision-making capabilities.
The longer mortgage stress takes hold of your life, the more likely you'll be unable to pay your home loan repayments and face the risk of repossession.
That's why it's crucial for all homeowners or prospective buyers to put everything in place so that you can avoid mortgage stress.
How Can I Avoid Mortgage Stress?
At Lendstreet, we say that mortgage stress can be easily avoided by putting in place a planned-out home loan and a thought-out approach to borrowing. Take into consideration some of these ways to avoid mortgage stress:
Try to avoid high-interest credit cards and a personal loan you don't need. Just think – your mortgage is a lifetime expense, so you'll need to keep debt to an absolute minimum.
Never try to secure a home loan that you can't comfortably repay. If this means you have to look for a smaller house, then it'll be worth it down the line. Remember to calculate whether the monthly repayments will make up 30% of your income. If so, then it's time to look at a smaller loan.
Try not to change your expenses drastically. Keep your monthly expenses to a minimum to support your financial commitments.
Before you start your home loan application, check that you can afford the repayments. Make use of our Deposit Planner and Expense Planner to make sure you can repay your lender and still afford your living expenses.
As part of your home loan plan, take into consideration potential interest rate changes.
Take a look at your current loans and credit products and see if you can perform a debt consolidation.
Finally, don't jump into the first home loan you find with the first lender you meet. Take some time to assess several competitive rates and realistic mortgages you can manage. You can seek financial advice from specialist brokers like those available at Lendstreet. We can talk through your options and make sure you avoid mortgage stress in the future.
What Can I Do If I'm Under Mortgage Stress?
If you think you're right in the middle of mortgage stress, then you can do several things to ease the situation. Remember that support is not far away, and your broker or lender will be able to suggest ways to manage your repayments.
Access Excess Home Loan Funds
You may have a home loan with an offset account attached to it, and it's possible to use this account for extra funds. Using the extra funds from your offset account will help to ease your situation, but it may lead to a longer loan term and more interest to pay.
You may also be able to access your excess funds using a redraw facility. You can withdraw funds to cover any repayments. If you're heading down this route, make sure to check your loan conditions.
Swap To Interest-Only Repayments
Check with your mortgage lender whether you can swap to interest-only repayments. Most lenders are open to this, but it may involve several checks before they can approve the switch.
With this type of repayment scheme, you'll only be paying the interest charges on your loan rather than the interest plus principal. This will help lower your monthly repayments, but again it may increase the term of your home loan.
Refinance With a Different Lender
You can also look at refinancing with a different lender that is offering a more competitive interest rate. There may be several fees and charges involved, but it will help lower your monthly repayments in the long run.
You should consider all the costs and check whether this is the best option for your current financial situation.
Restructure Your Loan
If you don't want to refinance with a new lender, you can discuss ways to restructure your home loan with your current lender.
If you stay with your interest and principal repayments, you may find some success by moving to a variable rate or a split home loan. Restructuring a home loan has been a useful option for those looking to manage debt repayments.
By performing debt consolidation, you can bundle together car, credit card and other debts all under your current home loan.
By having them all in one place, you can secure a single lower interest rate.
Reduce Repayments
Don't just stick with your current repayments. Many lenders offer flexible repayment options for their customers.
This means you can speak to your lender about changing the frequency of your repayments to weekly or even fortnightly. This will allow you to lower the overall interest you pay on your home loan.
You may also be able to reduce the amount you pay on each repayment. Many providers will let you increase or decrease your repayments depending on your home loan conditions.
Review Your Current Expenses
While your lender may offer some options, you can also look to review your current budget plans and alter your spending habits.
Ask yourself if there is any way you can trim down on some of your most expensive monthly outgoings to focus more on your home loan repayments.
If you haven't created a budget, now is the time!
Speak To a Mortgage Broker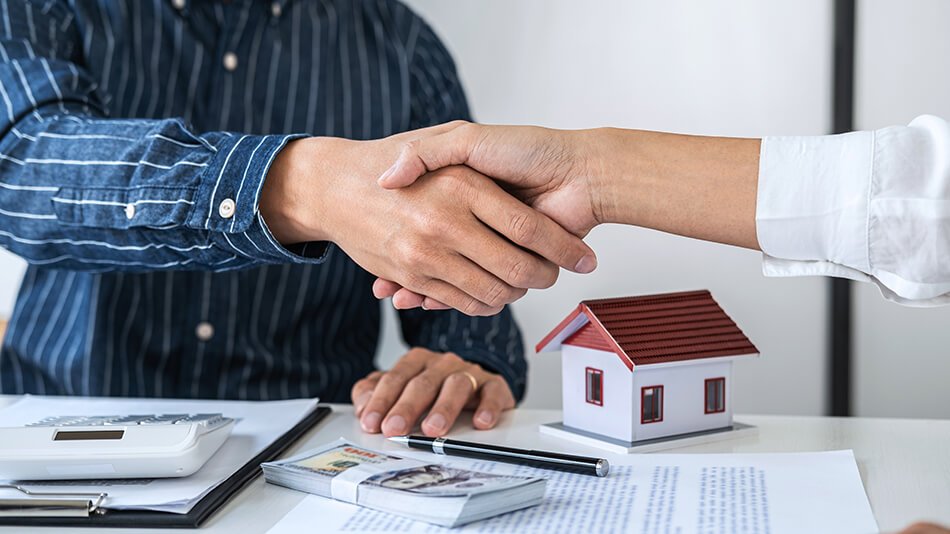 If you're concerned about mortgage stress in the future or feel you may need help now, then you're going to want to talk to an expert.
Brokers at Lendstreet specialise in everything from first-home buyers to equity release, and we know that in a situation like mortgage stress, you need straight-up answers and honest advice.
We always listen to what you say, evaluate your situation, and formulate the most personalised plan to secure your financial future. We want to achieve the best possible outcome for you. That's why we try tirelessly to fit financial products around your life.
We have worked with a number of lenders and understand the different lending criteria on the market. This puts us in the best position to advise you on any mortgage stress you may feel at the moment.
Before things get any worse, or if you're just feeling like a chat, get in touch with us today.
Get the latest news and updates from Lendstreet
Join and subscribe to our newsletter.
FAQ
How do you avoid mortgage stress?
There are several ways to avoid mortgage stress. Firstly, you should avoid high-interest loans and credit cards, never apply for a home loan you're not comfortable with and don't overspend with your monthly expenses. You should also create a realistic home loan plan, look at debt consolidation, and get in touch with a specialist mortgage broker.
Why is getting a mortgage so stressful?
There is a lot of stress involved in buying a house, but it's also one of the most rewarding moments in your life. It's seen as stressful due to the number of things you need to think about. This includes deposits, interest rates, paperwork, and finding your dream property. While the process can take anywhere from six weeks to one year, it's a fulfilling feeling to secure a home loan.
How much do you have to earn to avoid mortgage stress?
To avoid mortgage stress, you need to look at your household income in relation to your monthly repayments. The Australian Bureau of Statistics (ABS) states that a common measure of mortgage stress is when low-income households spend 30% of their income on housing costs. If this sounds like you, then you may be at risk of mortgage stress.
What percentage of salary should go to mortgage Australia?
The amount of income that will go towards your mortgage in Australia more often than not depends on several factors like loan size, interest rates, budget, income, and more. The average percentage of your salary that should go to mortgage repayments is 28% in Australia. This is called the 28% rule, which states that you should 28% or less of your monthly gross income.
What Is the Definition of Mortgage Stress?
There are many different definitions of mortgage stress, and it'll depend on who you ask. Generally, it refers to the difficulty of juggling household bills and home loan repayments or a sudden change in the ratio of income to mortgage repayments. The Australian Bureau of Statistics (ABS) states that a common measure of mortgage stress is when low-income households spend 30% of their income on housing costs.
Schedule a call to one of our expert mortgage broker
Ask our expert mortgage brokers anything about home loans.
Related articles
If you're living in Australia and currently deciding whether to take out a home loan, it's essential to understand ...

Key Takeaways: Lenders inform credit bureaus of your lending and repayments activities. Different credit reporting bureaus use different scale boundaries. ...

Did you know that it is often cheaper to build a house on vacant land, rather than buy established properties? ...