Mortgage Broker Albury-Wodonga
Are you looking for tailored home loan solutions in Albury-Wodonga? At Lendstreet, we take pride in being your dedicated partner on your journey to homeownership. Having substantial experience as mortgage brokers in this area, we know the complexities of finding the ideal home loan. We aim to simplify this journey for you, removing complexities.
Our team specialises in crafting mortgage solutions that align perfectly with your unique financial goals and circumstances. Whether you're a first-time homebuyer or looking to refinance, our expert mortgage brokers in Albury-Wodonga are equipped with the knowledge and resources to find the ideal loan.
Discover Properties in the Albury-Wodonga Area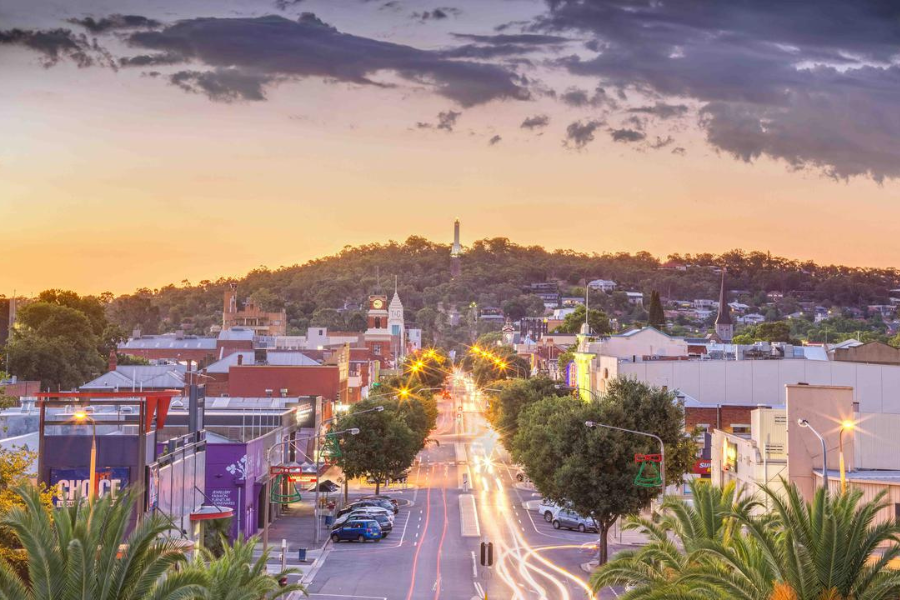 Albury-Wodonga is a hidden gem in Australia, offering a unique blend of cultures and picturesque landscapes. This twin city has a thriving real estate market that can be quite complex, especially for those unfamiliar with the local legal framework. Fortunately, Lendstreet has a team of knowledgeable and experienced experts ready to guide you through buying or investing in property in the area.
We tailor solutions to meet your needs for optimal outcomes. Our team provides exceptional service, working closely with you to align with your goals.
Recognising the weight of property decisions, we stand as your guide within Albury-Wodonga's real estate realm. Attentive to your needs and concerns, we devote ourselves to uncovering optimal solutions that align seamlessly with your aspirations.
So, contact us if you want to purchase a home or invest in property in this captivating area. We are eager to discuss how we can help you realise your real estate aspirations. With Lendstreet, you can have the peace of mind that comes with knowing that you are in the hands of experts committed to your success.

First-time Home Buyer Loan
Embark on your homeownership journey with confidence through our specialised first-time home buyer loans. Our dedicated solutions are designed to cater to your unique needs. Take your first step towards your dream home.

Tailored Loan Refinancing Solutions
Optimise your financial strategies with our tailored loan refinancing solutions. Whether it's reducing monthly payments or tapping into equity, we have the expertise to guide you.

Albury-Wodonga Real Estate Opportunities
Discover the real estate potential of Albury-Wodonga with our guidance. Whether you're an experienced investor or new to the field, our comprehensive resources are here to back you. Explore further details on our Investment Loans page to learn more.
Why You Should Break Up With Your Bank
When considering mortgage brokers in Albury and Wodonga, it's essential to evaluate how Lendstreet's advantages surpass the offerings of traditional banks and other financial institutions. Unlike banks, which often operate within the specifics of fixed plans, Lendstreet embraces a flexible approach that's tailored to you.
Conventional banks can confine your choices due to their standardised procedures. At Lendstreet, we believe in breaking free from these limitations. Our focus is on creating bespoke solutions that perfectly match your unique circumstances and aspirations. Your financial journey deserves personalised attention that goes beyond the one-size-fits-all approach.
With Lendstreet, you gain access to an Albury-Wodonga mortgage broker that's dedicated to understanding your needs. It's time to transition from the rigidity of traditional banks to the adaptability and personalised service that Lendstreet proudly offers. Experience financial solutions that align with your goals – explore Lendstreet today.
Frequently Asked Questions
How can Lendstreet help me find the right home loan in the Albury–Wodonga?
At Lendstreet, our team of experts is devoted to guiding you through the complexities of the home loan market. Concentrating on Albury-Wodonga, we offer customised solutions aligned with your financial needs and aspirations. We harness our local expertise to present personalised choices by considering your specific criteria attentively. Count on us to assist you every step of the way, whether you're a first-time buyer or exploring refinancing options. Our goal is to help you achieve your property aspirations. Trust that with Lendstreet, you have a reliable partner supporting you throughout your home loan journey.
Why should I choose a mortgage broker like Lendstreet instead of going directly to a bank?
While banks offer home loans, their options can be limited to their products. Lendstreet, as an independent mortgage broker in Albury-Wodonga, has access to a broader range of lenders and loan products. We work exclusively for you, providing unbiased advice and personalised solutions. Our flexibility and commitment to your best interests ensure you get the optimal home loan, saving you time and lowering costs.
What information must I provide to get started with a mortgage broker?
Embarking on this journey is a breeze. Providing us with details about your financial situation is the initial step. This includes your income, expenditures, assets, and liabilities, allowing us to gain insight into your borrowing capacity. This information allows us to customise loan options that perfectly suit your needs. We guarantee that the information you share is confidential, safeguarding your privacy throughout the journey. Our devoted team stands beside you, accompanying you through each phase, ensuring transparency, and offering guidance as you advance toward your goal.
Can you help with refinancing my existing home loan in Albury-Wodonga?
Absolutely. Whether you're looking to secure a better interest rate, access equity, or consolidate debt, Lendstreet can assist with refinancing your Albury-Wodonga home loan. Our specialists will assess your present circumstances, explore potential avenues, and steer you toward a refinancing resolution that matches your objectives.
What aspects should I consider when deciding between my home loan's fixed and variable interest rates?
The choice between fixed and variable interest rates depends on your risk tolerance and financial outlook. Fixed rates offer stability and predictability in repayments, while variable rates may offer potential savings if interest rates decrease. Our team will help you with the pros and cons based on your circumstances, ensuring you make an informed decision.
What are the fees associated with using Lendstreet's mortgage broker services?
Our consultations are free of charge. If you choose to proceed with our services, our services will still be free. We follow a commission-based model, and we receive this from the banks and lenders that we work with.
Have you assisted many first-time homebuyers in the Albury-Wodonga area?
We're committed to supporting first-time homebuyers in Albury-Wodonga at every stage. Our team will provide clear explanations, address queries, and ensure confidence throughout the journey.
What's the usual timeline for securing a home loan?
The duration can vary per scenario due to factors like your circumstances' intricacy and the time lenders take to process. Generally, obtaining a home loan spans from a few weeks to a few months. We diligently expedite the process while ensuring comprehensive attention to detail. Your Albury-Wodonga homeownership dream is our priority, and we're here to guide you toward a successful outcome.
Can you help me understand the differences between fixed and variable-rate loans?
Fixed rates offer stability with predictable payments, while variable rates may change based on market conditions. We'll evaluate your financial goals, tolerance for risk, and outlook on the market, assisting you in making an educated decision that harmonises with your objectives.
Which documents are necessary for a home loan application?
When applying for a home loan, you'll typically need documents like proof of income, employment particulars, identification, credit history, and information about the property you plan to purchase. Our team will expertly navigate you through the required paperwork, ensuring an effortless application process.
Can pre-approval be obtained for a home loan?
Securing pre-approval is a valuable stride in your home-buying journey. It provides a clear understanding of your borrowing capacity and strengthens your negotiating power when making property offers. We can assist you in obtaining pre-approval to streamline your home-buying process.
Explore a variety of home loan options supported by trusted lending partners.