Mortgage Broker Cairns
Lendstreet is your trusted mortgage broker in Cairns, a vibrant city in the tropical paradise of Far North Queensland. Our mission is to offer Cairns residents tailored, comprehensive mortgage and home loan services that align with their requirements.
Leveraging our extensive industry experience, we present various mortgage solutions that cater to your needs. We know that acquiring a new home can often seem daunting. That's precisely why our dedication lies in streamlining this journey for you. Our mission is to skillfully navigate the complexities of the mortgage market on your behalf, enabling you to concentrate on what counts – finding your dream home.
Experience the meaningful difference in Lendstreet's service as we embark on your journey towards securing your dream home.
Simplifying Cairns Home Loan Approval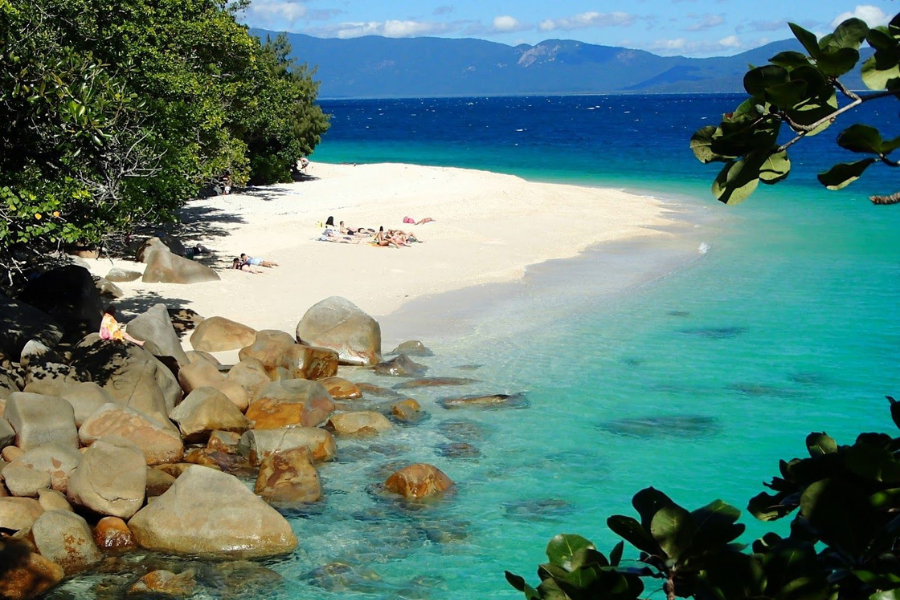 When achieving your dream home in Cairns, Lendstreet simplifies the process, making it more accessible than you imagine. Our expertise optimises your chances of obtaining home loan approval in Cairns, ensuring your homeownership dreams become a reality.
We recognise that each individual's circumstances are unique. That's why Lendstreet offers diverse mortgage options to cater to your needs. Whether you're seeking guarantor loans, low deposit solutions, low documentation options, or specialised first-home buyer programs, we've got you covered.
Our commitment is to tailor Cairns home loans that align perfectly with your financial situation and aspirations. We acknowledge that every homeowner's journey is distinct, and our goal is to make yours as smooth and successful as possible.
With Lendstreet as your trusted partner, you'll find that navigating the Cairns property market and achieving home loan approval becomes an achievable reality. Your path to homeownership is just a step away with our dedicated team by your side.

First-Time Home Financing
Are you buying your first home in Cairns? We understand the significance of this milestone and are committed to providing you with tailored solutions that make your first home purchase a seamless and memorable experience.

Refinancing Solutions for Financial Flexibility
We offer a range of refinance options to provide flexible solutions tailored to your specific goals. Explore how refinancing can optimise your financial situation and help you achieve your objectives.

Property Investment Made Easy
Investing in Cairns' thriving property market has never been more accessible. Discover our specialised investment loans crafted to meet the unique needs of property investors. Explore opportunities and make informed decisions to secure your financial future in this flourishing market.
Why You Should Choose Lendstreet Over Traditional Banks?
When managing your finances in Cairns, selecting Lendstreet over traditional banks changes the game.
We recognise that everyone's needs are unique. Unlike banks, we don't provide generic solutions. We take the time to understand your unique financial goals and tailor your plan.
Lendstreet has access to unique loan products and lenders that often elude banks. This translates into better interest rates and more favourable repayment terms, enhancing your financial prospects in Cairns.
We're not just about transactions but building a lasting partnership with you. Your success is our utmost priority. We're dedicated to guiding you through your financial journey with expert advice and unwavering support at every turn.
Lendstreet shines as the beacon of customised, advantageous, and genuine personal service in mortgage solutions. We're here to empower your financial success in Cairns.
What Sets Lendstreet Apart as Cairns' Number One Mortgage Broker?
What Sets Lendstreet Apart as Cairns' Number One Mortgage Broker?
Exceptional Approval Rates for Cairns Homes
Gain Access to Our Network of 50+ Lenders
Choose From a Vast Selection of Home Loan Plans
Explore Cairns' Dynamic Property Market
Cairns, a city steeped in history, graced with breathtaking natural beauty, and experiencing robust economic growth, invites you to explore its thriving property market. Nestled in the picturesque region of Far North Queensland, this place blends historical charm with modern prosperity.
For those contemplating investment, Cairns presents an exciting prospect. Its rich history, lush landscapes, and growing economy make it a sought-after destination for financial gains and a wonderful place to reside.
We are your trusted partner, poised to assist you on your journey. Whether you're eager to invest in Cairns' promising real estate or establish your roots in this vibrant city, our tailored mortgage and home loan solutions are designed to meet your needs. Our mission is to demystify the property market intricacies, enabling you to make informed decisions aligned with your financial and lifestyle aspirations in this thriving city.
Let Lendstreet be your gateway to Cairns' dynamic property market, and embark on a fulfilling adventure in this tropical paradise.
Frequently Asked Questions
What's the current state of Cairns' real estate market, and which areas are experiencing the highest demand?
The Cairns real estate market is presently characterised by consistent growth and noteworthy shifts in demand patterns. Certain suburbs, such as Edge Hill, Whitfield, and the city centre, have consistently experienced high demand due to their attractive amenities and accessibility. However, it's essential to recognise that real estate markets can evolve, influenced by economic trends and development projects. Therefore, staying well-informed about these market dynamics and consulting with local real estate experts like Lendstreet is crucial for anyone considering property investments in Cairns.
Can you provide an overview of Cairns property purchases' diverse home loan options, including interest rates and terms?
The Cairns real estate market presents many home loan options, catering to the diverse financial needs of property buyers. These options encompass various types of mortgages, including variable-rate and fixed-rate loans, each accompanied by unique interest rates and terms. To make an informed decision, potential buyers must thoroughly compare these offerings among different lenders in Cairns. By embarking on this comprehensive evaluation, individuals can pinpoint the home loan product that suits their immediate financial goals and aligns seamlessly with their long-term plans in the dynamic Cairns real estate landscape. This thoughtful selection process ensures home financing is optimised to deliver financial security and growth potential, making it a pivotal aspect of successful property investment in Cairns.
Is securing home loans for properties in Cairns' suburban or outlying areas feasible, and what factors should I consider when considering these locations?
Securing home loans for properties in Cairns' suburban and outlying areas is feasible and offers a unique set of considerations. While these areas provide opportunities for homeownership and potential investment, several crucial factors warrant attention:
Assess commuting distances to ensure they align with your lifestyle and work requirements.
Consider the availability of local amenities, such as schools, shopping centres, and healthcare facilities, to determine convenience and quality of life.
Evaluate the potential for future growth and development in these areas, as this can impact property values and investment returns over time.
By meticulously considering these factors, you can make well-informed decisions regarding property purchases in Cairns' suburban and outlying regions, ensuring that your chosen location meets both your immediate needs and long-term objectives.
What are the typical property values or price ranges in various Cairns suburbs, and how do they compare to the city centre?
Property prices in Cairns exhibit significant variation, influenced by location, property type, and local demand. Extensive research and consultation with experienced local real estate experts can provide valuable insights into these variations. By doing so, you can comprehensively understand current pricing trends across various Cairns suburbs and property types. This information is instrumental when considering property investments in Cairns and aligning your financial goals with the diverse opportunities the real estate market presents. Lendstreet, your trusted partner in Cairns, can further help you navigate these considerations and make well-informed decisions about property purchases in this dynamic market.
What's the process for exploring investment opportunities in Cairns' real estate market, and what returns can I expect on my investment?
Exploring investment opportunities in the Cairns real estate market involves a strategic process. Conduct comprehensive research to identify properties that match your investment objectives. This can be facilitated by partnering with a real estate agent or conducting independent online research. Once potential properties are pinpointed, it's essential to proceed with due diligence, which encompasses essential steps like inspections, thorough financial statement assessments, and extensive research into the local market conditions.
Returns on your investment can vary widely based on factors like property location, condition, and potential for appreciation. Evaluating each investment opportunity is essential, considering potential returns and associated risks.
What common challenges may arise when obtaining home loans for Cairns properties, and how can Lendstreet assist in overcoming these challenges?
When obtaining home loans for Cairns properties, you may encounter several common challenges that require careful consideration and expert guidance to overcome. These challenges encompass meeting eligibility criteria, which can vary among lenders and loan types, and understanding the nuances of interest rates, which may influence the overall cost of homeownership. Additionally, navigating property market fluctuations, including shifts in property values and market conditions, can pose complexities that necessitate a strategic approach.
Lendstreet's experts are well-equipped to address these challenges effectively. We provide personalised guidance tailored to your unique circumstances and objectives. Whether it involves assisting with eligibility requirements, providing in-depth explanations of interest rate options, or offering strategies to navigate market fluctuations, we are committed to ensuring that you secure home loans that align with your financial goals. Our comprehensive support extends beyond transactions to forge lasting partnerships with you, helping you navigate Cairns's ever-evolving landscape of property ownership.
Choose from the home loans our trustworthy lending partners offer.