Mortgage Broker Coffs Harbour
Lendstreet is your trusted partner for home financing solutions in Coffs Harbour. With a commitment to excellence, our team of skilled mortgage brokers holds an in-depth comprehension of the regional real estate dynamics, guaranteeing personalised guidance for your property endeavours.
Whether you're embarking on your first property purchase or contemplating a refinancing strategy, our diverse array of adaptable home loan solutions is tailored precisely to your requirements. Renowned among Coffs Harbour's mortgage brokers, we take immense pride in procuring some of the market's most competitive rates, transforming your homeownership aspirations into a tangible reality.
Coffs Harbour — A Coastal Paradise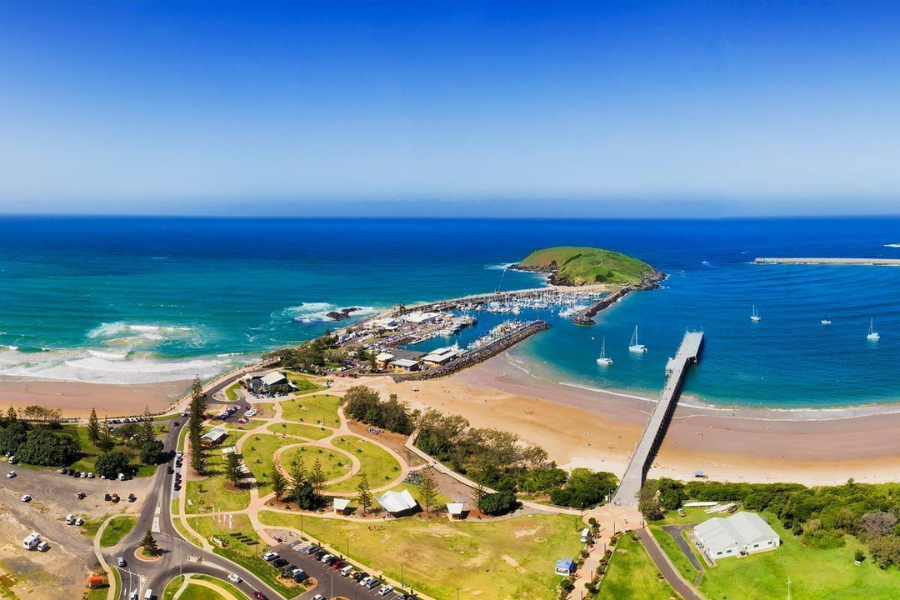 Nestled in the heart of nature's canvas, Coffs Harbour beckons as a coastal paradise teeming with allure. Its breathtaking beaches offer a tranquil escape, while the verdant hinterland boasts majestic beauty. Beyond its natural wonders, the warm and welcoming community fosters a sense of belonging that's hard to resist.
As you contemplate making Coffs Harbour your home, allow Lendstreet to guide your journey. Our team's intimate local knowledge and deep-rooted familiarity with the market position us as the ideal partners for your property acquisition. With our Coffs Harbour mortgage brokers by your side, you can easily navigate the complexities of real estate.
Considering the myriad choices that property ownership entails, Lendstreet stands as a beacon of guidance. Our mortgage brokers in Coffs Harbour are ready to give you expert advice that suits you. They make sure your home loan options match what you want to achieve. When envisioning a life in this coastal haven, consider Lendstreet your bridge to that dream. Let us help you plant roots in Coffs Harbour and flourish amidst its splendour.

Coffs Harbour's Go-To for First Home Loans
Start your homeownership journey with confidence. Our comprehensive range of first-home loan options is designed to make your dream a reality. Explore the possibilities, understand the process, and take that crucial first step.

Explore Home Loan Refinancing
Elevate your financial strategy by delving into home loan refinancing. Learn more about optimising your home loan and realising your financial goals.

Invest in Coffs Harbour Real Estate
Uncover the potential of the vibrant Coffs Harbour real estate market through strategic investment. Our specialised investment loan options are tailored to help you seize opportunities and build a diversified property portfolio.
What Makes Lendstreet the Better Borrowing Choice?
When considering borrowing for your Coffs Harbour property, the conventional path often leads to Australian banks and traditional financial institutions. However, Lendstreet offers a refreshing departure from the ordinary.
Unlike the one-size-fits-all approach of banks, Lendstreet understands that every borrower is unique. Our adaptable approach is crafted to harmonise with your evolving needs and aspirations, offering a personal touch that sets us apart.
What distinguishes Lendstreet is our ability to shape loans to your specific requirements and our partnerships with non-traditional lenders. This synergy empowers us to provide competitive rates and repayment terms centred around you. Focusing on the borrower's best interest, we epitomise the essence of a mortgage broker in Coffs Harbour, dedicated to your success and satisfaction. Experience the difference with Lendstreet – your ideal choice for tailored home loans in Coffs Harbour.
Frequently Asked Questions
What exactly is a mortgage broker, and how can they enhance my home loan journey in Coffs Harbour?
A mortgage broker is a financial expert who can connect you with various lenders, spanning traditional banks and alternative financial institutions. Their role revolves around helping you discover the optimal home loan solution tailored to your distinct financial circumstances and requirements. In Coffs Harbour, mortgage brokers like our dedicated Lendstreet team are familiar with the local real estate landscape. This enables us to offer advice and shepherd you through the intricate path of securing a home loan that perfectly aligns with your goals.
Why should I use a mortgage broker instead of approaching individual banks for a home loan?
Choosing a mortgage broker in Coffs Harbour offers several advantages over directly approaching banks. Mortgage brokers have access to a network of lenders, which means they can provide diverse loan options. Instead of researching and comparing banks individually, a mortgage broker does the legwork for you, saving you time and potentially even money. Moreover, brokers can provide personalised guidance, ensuring you select a loan that aligns with your financial goals and circumstances.
What factors should I consider when choosing a mortgage broker in Coffs Harbour?
When selecting a mortgage broker in Coffs Harbour, consider their experience and reputation in the local market. Seek out brokers with an intricate grasp of the local real estate landscape and a history of favourable client feedback. Evaluating their communication adeptness and openness to understand your requirements is also essential. A good mortgage broker will prioritise your interests and guide you toward the most appropriate loan options.
What documentation is required when applying for a home loan through a mortgage broker?
You'll need to provide various documents to initiate the home loan application process through a mortgage broker. These typically include proof of identity, income verification, employment history, credit history, and details about the property you intend to purchase. Your broker will guide you through the documentation requirements, ensuring a smooth application process.
What steps should I take if I have enquiries or uncertainties throughout the home loan application journey?
Effective communication is paramount when collaborating with a mortgage broker. Should questions or concerns arise at any phase of the home loan application, reaching out to your broker is encouraged. They offer expert guidance, attend to your concerns, and ensure complete understanding and ease with every procedural stride.
How do I initiate engagement with your mortgage broker services and commence this process?
Starting with our mortgage broker services is simple. You can contact us here. Our team will arrange an initial meeting to discuss your financial goals and situation. From there, we'll guide you through the application process, ensuring you have access to the best possible loan options for your needs.
Is it obligatory to have in-person meetings?
While face-to-face interactions can be advantageous for fostering a personal bond, they are not always obligatory. Frequently, consultations can be conveniently carried out via phone or video calls, catering to flexibility and accommodating clients with bustling schedules.
How is my financial situation evaluated?
Our Coffs Harbour mortgage brokers work closely with you to gather all the information needed to help banks analyse your credit situation. We know what documents banks will be checking, and we will make sure those are available and complete so that we can progress towards home loan approval immediately.
Can using a Coffs Harbour mortgage broker speed up the home loan approval process?
Yes, utilising a Coffs Harbour mortgage broker can potentially expedite the home loan approval process. Brokers have established relationships with various lenders, allowing them to navigate the application process more efficiently. They also assist in preparing your documentation accurately and can guide you in addressing any issues that may arise, contributing to a smoother and faster approval timeline.
Our established lending partner network provides a broad spectrum of home loan options.