Mortgage Broker Frankston
Looking for the ideal home loan solution in Frankston can be daunting and overwhelming. However, Lendstreet, a reputable mortgage broker servicing Frankston and the entire Mornington Peninsula, is here to help.
Lendstreet is your dependable companion throughout your home-buying journey, offering an extensive array of home loan choices that can be customised to match your financial circumstances perfectly. Their expertise simplifies the complex mortgage landscape, ensuring you make informed decisions.
We know how the local market works; your happiness is our top priority. With Lendstreet on your side, you can easily go through all the choices available and make your dream of owning a home come true.
Discover the Charm of Mornington Peninsula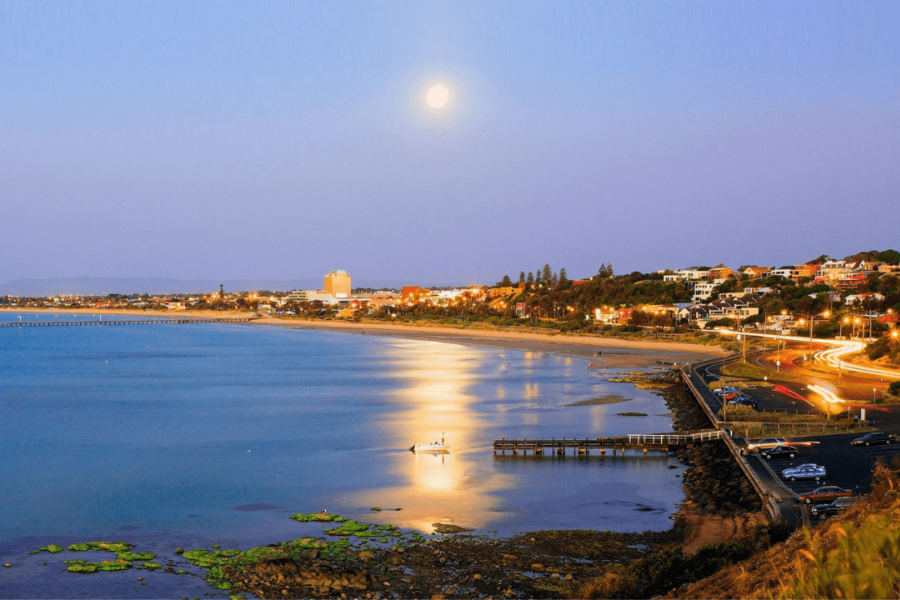 Experience the beauty of Frankston, a vibrant seaside in the heart of the Mornington Peninsula. Frankston's popularity has surged recently due to its revitalised waterfront, upgraded amenities, and close-knit community.
The local real estate market is bustling if you're considering investing in real estate or making Frankston your home. And as you take this journey, consider teaming up with Lendstreet. We're a trusted Mortgage Broker in Frankston that first home buyers rely on. We know the local scene well and are committed to helping first-time home buyers like you find the perfect home loan.
With Lendstreet, you won't have to worry. We'll guide you through getting a home loan, making it easy to enter the home you've always wanted. Let us help you to make your dream of homeownership in the charming Mornington Peninsula a reality.

Loans for Your First Home in Frankston
Discover your dream home in Frankston with our tailored loans for first home buyers on the Mornington Peninsula. Our team is ready to guide you.

Refinance Your Frankston Property
Refinance your Frankston property for growth and progress. Our solutions offer opportunities to renovate, expand, or optimise your mortgage with financial guidance.

Invest in Frankston Real Estate
Maximise investment potential in Frankston's real estate market with tailored investment loan solutions and expert support from our experienced team.
Lendstreet vs. Banks: What Sets Us Apart
Banks are one-size-fits-all when getting a home loan, which might only fit some. But with Lendstreet, with your reliable Frankston Mortgage Brokers, it's a whole new story.
Banks can be inflexible, offering the same thing to everyone, even if it doesn't match what someone needs. At Lendstreet, we understand that everyone's situation is different. So, we make sure our approach is personalised to fit you perfectly. We closely examine your needs and situation before crafting a suitable plan.
You're not just a regular customer – you have unique dreams and goals. We aim to assist you in reaching them in the best way possible, offering customised solutions and outstanding service. Let us be your partner in turning your dreams into reality.
Frequently Asked Questions
Where does Lendstreet service?
Lendstreet proudly provides mortgage broker services throughout Frankston and the entire Mornington Peninsula. Our expertise extends to various neighbourhoods and regions, ensuring you have comprehensive support wherever you invest in property.
What are the fees associated with Lendstreet's mortgage broker services?
Our services are free to home loan borrowers. Mortgage brokers typically earn a commission or fee from the lender or financial institution they work with, rather than charging borrowers directly.
Are there any restrictions on the age of the property for which I can secure a home loan in Frankston?
While specific lenders may have preferences regarding property age, there's usually flexibility in securing a home loan for properties in Frankston. As mortgage brokers, we identify lenders who align with your property requirements, ensuring that your options are relevant and attainable.
Can a mortgage broker help me if I have a low credit score?
Absolutely! Lendstreet specialises in personalised solutions, catering to individuals with various credit scores. Our team has a wealth of experience and a broad network of lenders, including those helping clients with lower credit scores. We'll collaborate closely with you to explore options that perfectly match your situation.
What's the usual timeframe for securing a home loan with a Frankston mortgage broker?
The time to secure a home loan can differ due to factors like your financial situation and how quickly the lender processes applications. Yet, we strive to make things efficient. Typically, the process takes 2 to 4 weeks from application to loan approval, though this timeline can vary. Rest assured; we'll keep you informed throughout every step of the way.
Does Lendstreet offer ongoing support and assistance after the loan is settled and the property is purchased in Frankston?
Our dedication to you goes beyond just finalising the loan. We offer continuous support to help you effectively manage your mortgage and property ownership. Whether you need help understanding repayment specifics, are considering refinancing choices, or are dealing with the complexities of homeownership, our commitment remains steadfast in offering essential guidance and assistance.
Getting started with Lendstreet is easy. Contact us through our website or contact our Frankston office directly. We'll arrange an initial consultation to grasp your requirements, aspirations, and financial position. Following this, our devoted team will lead you through the journey, ensuring you're informed and self-assured at every stage of attaining your perfect home loan.
How do I choose the right type of home loan for purchasing property in Frankston?
When selecting the ideal home loan for your Frankston property, there's a careful balance to strike. Your budget, long-term financial goals, and personal preferences are significant considerations. Lendstreet's team of experts is committed to helping you navigate many options. We can provide customised insights that cater to your requirements by comprehending your circumstances. Whether you're seeking a fixed-rate mortgage for steady payments or an adjustable-rate mortgage to leverage market changes, Lendstreet equips you with the information you need to make a well-informed decision.
How can Lendstreet assist first-time home buyers in Frankston?
Navigating the world of real estate as a first-time home buyer in Frankston can be overwhelming. That's where Lendstreet steps in as your trusted advisor. Our specialisation in assisting first-time home buyers is designed to ease your journey. We provide more than just information; we offer personalised guidance that deciphers complex terms, clarifies loan options, and unveils the intricate steps of the home-buying process. We aim to ensure that you step into homeownership confidently, understanding each decision you make and feeling empowered in your investment.
Can you explain the process of refinancing a property in Frankston?
Opting to refinance your property in Frankston is a strategic move encompassing replacing your current mortgage with a new one, frequently aimed at securing improved terms or lower interest rates. At Lendstreet, we simplify this process by offering expertise tailored to your financial situation. Our team assesses whether refinancing aligns with your goals and current market conditions. Should refinancing be right for you, we guide you through the application process and document submission and liaise with lenders to ensure a smooth transition to your new loan.
How do I find out my eligibility for an investment loan in Frankston?
Unlocking the property investment potential in Frankston requires understanding your eligibility for investment loans. Lendstreet excels in helping you navigate this realm. We assess your financial situation, investment goals, and potential lenders to identify the investment loan choices most closely align with your aspirations. With various options available through our network of lending partners, you can make an educated decision that resonates with your investment strategy.
Select the perfect home loan from our extensive range of trusted lending partners.