Mortgage Broker Geelong
Lendstreet is your premier destination for comprehensive mortgage and home loan services in Geelong, Australia. With a wealth of experience and an outstanding reputation firmly rooted in the Geelong community, our team stands as a trusted beacon of financial guidance.
We take care to understand your unique financial needs and goals thoroughly. Our commitment to tailoring solutions means that whether you're embarking on your first home purchase or seeking to expand your property portfolio, we are your unwavering partners in the mortgage journey.
At Lendstreet, we offer a diverse range of mortgage options, expertly navigating the complexities of interest rates, loan terms, and financial structuring. With us as your dedicated Geelong mortgage broker, you can trust in our commitment to secure your financial future through informed and strategic mortgage decisions.
How Lendstreet Can Help You Get Approved for a Home Loan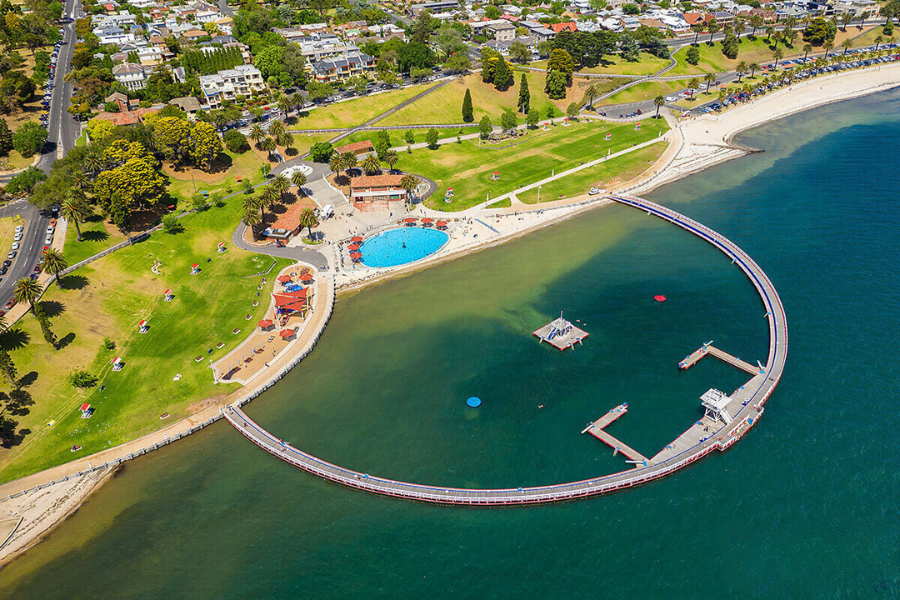 Elevating your prospects of securing approval for a home loan in Geelong is our expertise at Lendstreet. We have meticulously curated a wide-ranging selection of mortgage and loan products to serve a diverse clientele. This includes first-time homebuyers, savvy investors, and individuals seeking refinancing solutions.
Within our extensive range, you'll find tailored offerings to suit your unique financial aspirations:
Regardless of your specific loan requirements, Lendstreet is ready to adapt our approach to align with your financial objectives precisely. Count on us as your dedicated partner in navigating the intricacies of the mortgage landscape, delivering bespoke solutions that significantly enhance your chances of securing that coveted home loan approval.

Geelong's Premier Home Loan Options for First-Timers
For those embarking on their journey as first-time homebuyers in Geelong, Lendstreet is your trusted ally in simplifying the home loan process. Our seasoned experts are here to help you find the ideal loan and ensure your path to homeownership is smooth and well-informed.

Exploring Refinancing Options
Should you be considering the option to refinance your Geelong home, Lendstreet is here to be your trusted partner in discovering the ideal loan product tailored precisely to your requirements. With our expertise, we'll guide you through the refinancing process, securing favourable rates and terms and making it seamless to achieve your financial goals.

Investing in Geelong
Geelong's growing economy and beautiful landscapes make it an attractive property investment place. At Lendstreet, we have comprehensive knowledge of Geelong's real estate market and can help you find the right loan product for your investment needs.
The Lendstreet Advantage Over Traditional Bank Loans
At Lendstreet, we redefine your loan experience with a personalised touch that differentiates us from traditional banks. We pride ourselves on delving deep into your unique financial requirements, ensuring your loan journey is meticulously tailored to your needs.
Here are the compelling advantages of choosing Lendstreet as your mortgage broker:
High Approval Rates for Prime Geelong Properties: Our extensive industry experience and local knowledge translate into remarkable approval rates for Geelong's top properties. We understand the nuances of the local market, giving you a competitive edge.
Immediate Access to a Vast Lender Network: Unlike traditional banks, our extensive network of lenders allows us to swiftly connect you with the most suitable options, ensuring you access a broad spectrum of choices.
Diverse Home Loan Products at Your Fingertips: Lendstreet offers a rich selection of home loan products, each carefully curated to cater to varying needs. Whether you seek competitive interest rates, flexible terms, or specialised financing, we have the necessary solutions.
By choosing Lendstreet, you're opting for a partner dedicated to securing the best loan products for your specific circumstances while simplifying the complexities of the mortgage process. Your financial goals are our priority, and we're committed to exceeding your expectations.
Experience the Difference with Lendstreet, Geelong's Premier Mortgage Broker
High Approval Rates for Top Geelong Properties
Immediate Access to a Wide Array of Lenders
A Variety of Home Loan Products at Your Fingertips
Navigating Geelong's Thriving Real Estate Landscape: Buying and Investing with Confidence
Geelong's rich historical heritage, picturesque surroundings, and robust economic growth have propelled it into the spotlight as an enticing destination for property investors and homeowners. Lendstreet, armed with an in-depth understanding of Geelong's dynamic real estate arena, is your trusted partner in securing the ideal loan product for your investment endeavours.
Investment Opportunities Abound: Geelong's property market offers a wealth of investment opportunities, and our expertise allows us to identify the most promising prospects, ensuring your investment aligns with your financial goals.
Customised Financing Solutions: Lendstreet's tailored approach ensures you receive financing finely tuned to your investment objectives, whether you're seeking a prime residential property or a lucrative commercial venture.
Comprehensive Guidance: Our dedicated team offers comprehensive guidance throughout the buying or investment journey, from property selection to securing the right loan product, making the process seamless and rewarding.
As Geelong continues flourishing, Lendstreet stands ready to empower you to leverage the city's property potential. Whether you're looking to invest or make Geelong your home, we're here to ensure your foray into this thriving real estate market is a resounding success.
Frequently Asked Questions
What makes Geelong an attractive place to invest in real estate?
Geelong's appeal as a real estate investment destination stems from a blend of historical significance and economic growth. Its proximity to Melbourne and a thriving local job market make it a magnet for investors and homebuyers. Additionally, Geelong offers various properties, from historic homes to modern developments, catering to various investment preferences.
Are there any specific neighbourhoods in Geelong known for good property investment opportunities?
Geelong boasts several neighbourhoods with promising investment potential. Suburbs like Newtown, Manifold Heights, and East Geelong have historically shown strong capital growth due to their proximity to amenities, schools, and transportation links. Nonetheless, it's advisable to conduct comprehensive research and consider factors like rental yields and future development plans when evaluating investment opportunities.
What factors should I consider when buying a home in Geelong?
When purchasing a property in Geelong, consider location, budget, public transport access, school proximity, and local amenities. Investigate the long-term growth potential of the area and assess any potential challenges, such as renovation or maintenance costs.
Are there any upcoming developments or infrastructure projects in Geelong that may impact property values?
Geelong has seen substantial investments in infrastructure, such as the Geelong Fast Rail project and the revitalisation of the waterfront precinct. These initiatives can positively influence property values. Staying updated on local government plans and developments is vital for anticipating how they may impact property values.
What is the current interest rate environment for home loans in Geelong?
A complex interplay of economic conditions and lender policies influences Geelong's home loans' interest rate environment. Keeping abreast of prevailing interest rates is pivotal for making well-informed financial decisions. Frequent discussions with local banks or mortgage brokers allow you to remain informed about current interest rates and explore choices that align with your financial strategy. Whether you opt for a fixed-rate loan's stability or a variable-rate loan's potential savings, having accurate rate information empowers you to select the most appropriate option.
How do I qualify for a home loan in Geelong, and what documentation is required?
Securing a home loan in Geelong entails meeting specific eligibility criteria, including income stability, credit history, employment status, and existing debt obligations. The qualification process necessitates the provision of various documents that substantiate your financial standing. Essential documentation typically encompasses proof of income, bank statements, identification records, and comprehensive details about the property you intend to purchase. Collaborating with a reputable mortgage broker can streamline this process, ensuring you meet the lender's requirements efficiently.
What is the minimum down payment required for a home loan in Geelong?
The down payment requirement for home loans in Geelong is a crucial financial consideration when starting homeownership. It is at 20% of the property's purchase price. For those who do not have 20% ready, there are some solutions available like government grants and schemese for first home buyers. It is recommended that you work with a mortgage broker to find an approach that best suits your situation.
Are there any first-time homebuyer programs or incentives in Geelong?
Geelong extends a helping hand to first-time homebuyers through various programs and incentives designed to enhance affordability. These initiatives may encompass grants, concessions on stamp duty, and other financial aids to ease the transition into the property market. Exploring these options can substantially reduce the financial burden of purchasing your first home. Engaging with local authorities and mortgage experts is instrumental in identifying and capitalising on these programs, making your homeownership dream a reality.
Can I refinance my existing home loan in Geelong to get better terms?
Refinancing your home loan is a common practice to secure better terms, such as a lower interest rate or improved loan features. However, evaluating the costs and benefits of refinancing is essential and considering factors like exit fees and new lender requirements.
What costs should I budget for when buying a property in Geelong?
When buying a property, you should budget for various costs, including the purchase price, stamp duty, legal fees (conveyancing), loan application fees, inspection costs, insurance (e.g., home insurance), and ongoing costs like property maintenance and council rates.
Is purchasing an established property or building a new one in Geelong more advantageous?
This decision hinges on your preferences, financial considerations, and unique requirements. Established properties offer the advantage of a faster move-in process, while building a new home presents the opportunity for customisation, albeit with potentially longer construction timelines. To make a well-informed choice that aligns with your priorities, it's advisable to seek guidance from a mortgage broker, such as Lendstreet, who can provide insights into the financing and options available for both scenarios.
Lendstreet collaborates with dependable lending partners who provide a wide array of home loan options for you to select from.