Mortgage Broker Gold Coast
If you're in need of a Gold Coast mortgage broker, look no further than Lendstreet. Experts in the finance industry, we'll help you fully realise your property ownership dreams. We understand that every client is different, so we offer versatile mortgages to suit a variety of buyers. We're one of the top-rated mortgage brokers in Gold Coast, thanks to our abundant experience, friendly approach, and expertise in the real estate market.
Dive into the Gold Coast's Thriving Seaside Property Market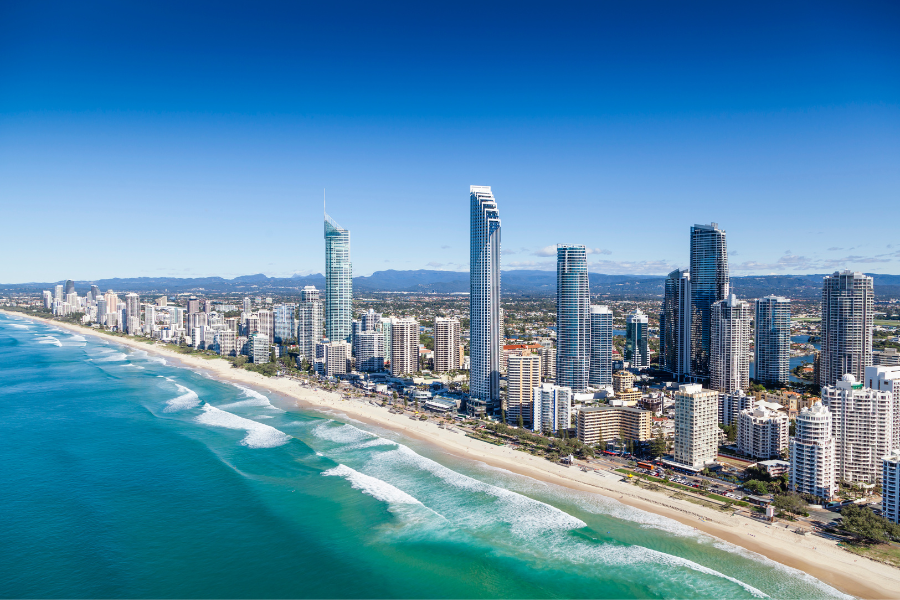 With its vibrant lifestyle and idyllic combination of sun, surf, and beaches, the Gold Coast is the perfect place to buy a home or invest in property. Known for its world-class amenities and booming economy, it's no wonder that the Gold Coast real estate is thriving.
As the leading Gold Coast mortgage broker, Lendstreet offers a customer-centric approach to ensure a seamless borrowing experience. Our dedicated team works closely with you to assess your financial goals and circumstances, providing expert guidance throughout the home loan process. With access to an extensive network of over 50 lenders, we negotiate competitive interest rates and favourable terms, securing the best deal for your dream Gold Coast property.
Trust our Gold Coast mortgage broker team to navigate you through the market. With our intricate understanding of present and future trends, our experienced mortgage brokers are always on hand to offer valuable insights and help you make the right decisions. Are you looking for a coastal property, a suburban home, or an investment opportunity? Lendstreet can find the best loan solutions for your needs.
Don't miss the chance to join the Gold Coast's thriving property market. Experience the beauty of coastal living and the promising investment potential this dynamic region has to offer by choosing our Lendstreet mortgage brokers today.
Max Out Your Chances of Home Loan Approval in the Gold Coast Area
When it comes to securing a home loan approval in the Gold Coast area, Lendstreet, the premier Gold Coast Mortgage Broker, can significantly enhance your chances of success. Our local real estate market knowledge helps us to understand the unique nature of Gold Coast property, giving you a competitive edge in your loan application. We also get to know all our clients to understand their unique circumstances. With this knowledge, we boost your chances of being approved.
At Lendstreet, we strive to cater to everybody, no matter their personal circumstances, which is why we offer a variety of loans. Are you first home buyer, looking to invest in a Gold Coast property? Or want to refinance? We've got a mortgage choice for you. We spend time learning about your financial situation and talking through your home loan options.
As Gold Coast mortgage brokers, we don't conform to a one-size-fits-all approach. We offer a variety of loan types, including loans for first-home buyers, refinancing, investment loans, low-doc, and zero-deposit loans.
With Lendstreet, you can access an extensive network of lenders and expert guidance to maximise your chances of home loan approval in the Gold Coast. Experience the joy of owning your dream property on the stunning Gold Coast with Lendstreet's dedicated support and personalised loan solutions.

First Home Loans in Gold Coast
Discover your path to homeownership with Lendstreet's first home loans in the Gold Coast area. Get expert guidance and tailored solutions for first-time buyers by checking out our mortgages here.

Refinancing Solutions for Gold Coast Homeowners
Unlock better opportunities with Lendstreet's refinancing solutions for Gold Coast homeowners. Lower your interest rates or access your home equity by discovering our refinancing options here.

Investment in a Thriving Gold Coast Property
Maximise your investment potential in Gold Coast's property market with Lendstreet's specialised investment loans.
Why Lendstreet Surpasses Even the Biggest of Banks
While going to a bank is the traditional way to get a home loan, they often lack a personalised approach. With a Lendstreet mortgage broker, you won't be limited by strict lending criteria set by banks. Instead, you can choose from over 50 home loan providers. With this, you can choose a tailored home loan solution that best fits your financial situation.
As Gold Coast mortgage brokers, we take the time to understand your unique needs and circumstances rather than offering a one-size-fits-all approach. Our Lendstreet professionals take the time to listen to you during regular meetings, using our financial education to find the right loan for your unique needs.
After choosing the right mortgage for you, we support you throughout the entire home loan process, ensuring you have a stress-free experience. At Lendstreet, our mortgage brokers pride themselves on providing amazing service every time.
Unlike banks, who tend to put their profits above all else, a good mortgage broker will focus solely on your needs and interests, only choosing home loans that suit you. As mortgage brokers, Gold Coast loans suitable for our client base are our top priority. Our extensive lender network in the area allows us to negotiate competitive rates to ensure you get the best rates and terms possible.
Choose our Lendstreet mortgage broker team to get the best possible service, flexibility, and a commitment to your satisfaction.
Lendstreet is the Gold Coast's Leading Mortgage Broker – Here's Why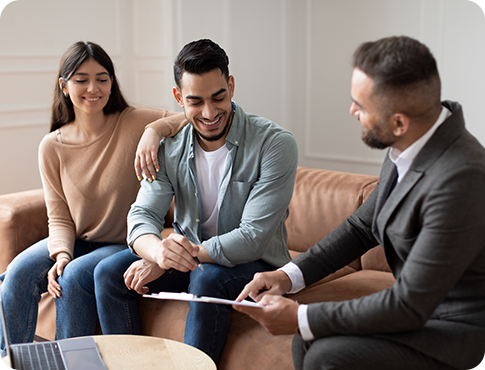 Direct Access to a Broad Network of 50+ Lenders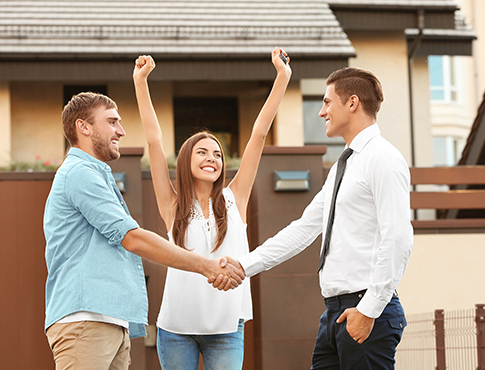 Wide Range of Home Loan Products Tailored for Your Dream Gold Coast Property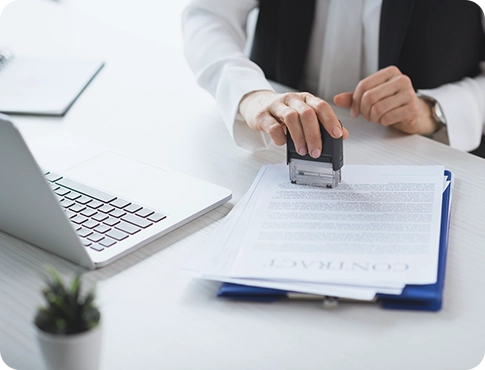 High Approval Rates for Properties Across the Gold Coast
Freqently Asked Questions
How does a mortgage broker enhance my chances of getting a loan in Gold Coast?
Mortgage brokers in Gold Coast will improve your chances of securing the right home loan for you. With an extensive lender panel, you'll have many more options to choose from compared to a traditional Australian bank. A Lendstreet mortgage broker will also take the time to assess your unique financial situation to find a mortgage that will suit you in the long term.
For instance, we'll assess whether your potential loan repayments fit your financial situation and will analyse your home loan interest rate to ensure you're getting the best deal possible.
With a mortgage broker, you'll receive constant support throughout the whole process of securing a home loan, including finding the right option for you, gathering documents for the application, and assessing whether your home's purchase price is suitable.
As a prospective home buyer, our team will work alongside your chartered accountant, a real estate agent, and other professionals to help you secure your home, whether you're looking for an investment property, your first place, or you want to refinance.
Do I need a good credit score to get a home loan in the Gold Coast?
Having a good credit score is highly preferred by banks and lenders however, not having one should not discourage you from planning to buy a home. We've helped plenty of clients with past financial issues. Our process involves checking your affordability for home loans by looking at your personal circumstances. If we cannot help you secure a home loan, we may recommend a financial counsellor who can provide credit advice or recommend debt consolidation strategies.
I'm not in the Gold Coast right now – can I meet with you online?
Yes, we offer online services to all our clients. If you're not in the Gold Coast area, we can set up an online meeting. Contact us here to schedule an appointment.
What type of home loans are best for the Gold Coast?
A mortgage broker in Gold Coast will only look at home loans that suit your circumstances. However, there are some loans that are best for the area. Let's take a look at which mortgage choice may be best for the Gold Coast:
Investment Loans: Investing in Gold Coast is a profitable endeavour. With a booming financial market, stunning coastlines and beaches, and plenty of amenities, many Australians are choosing to move to the area.
Fixed-rate home loans: With interest rates rising, a fixed-rate home loan may be the option for you. It provides economic stability, allowing you to know your monthly repayment amount with certainty.
First property loans: Our first property loans are designed for first home buyers, allowing them to buy property in the Gold Coast area with a lower deposit. Our Lendstreet mortgage broker team also offers guidance throughout the whole process, so you can feel comfortable with your home loan decision.
Are there any hidden costs of working with a Gold Coast mortgage broker?
No, not at Lendstreet! We provide all our clients with our fee information before getting started. Here's a look at our typical fees package:
Lender-Paid Commission: When a borrower obtains a mortgage through a broker, the lender pays a commission to the broker for bringing them business. This commission is typically a percentage of the loan amount. This is the model that we follow with banks and other financial groups included in our lender panel.
Borrower-Paid Fees: Mortgage brokers also charge fees for home loans to the borrower. These fees vary and often include application fees, origination fees, and processing fees.
Combination of Commission and Fees: Mortgage brokers will charge lender-paid commissions and borrower-paid fees for home loans. They may receive a commission from the lender and also charge certain fees to the borrower for specific services provided, like credit checks or loan processing.
How do I get pre-approval for a loan in the Gold Coast?
Getting pre-approval for a loan in Gold Coast involves demonstrating your creditworthiness to potential lenders. It indicates of how much you can borrow, allowing you to confidently search for properties within your budget.
At Lendstreet, we can help you receive pre-approval for a home loan at the start of your home-buying journey. We'll start by assessing your finances and completing the pre-approval application by using your personal information and employment history.
Once you provide our mortgage broker team with documents, we'll submit your application on your behalf, taking the stress out of the home loan process. Ready to get started with your home loan application? Go to this link.
Who are your lenders, and where are they from?
We work with over 50 leading lenders in the Gold Coast area and wider Australia, including ANZ, Pepper Money, NAB, St George, Westpac, and many more.
With Lendstreet, you have access to an extensive lender network offering thousands of home loans with different terms and rates. Find out more about our prominent lenders here.
Is the Gold Coast a good place to invest in property?
The Gold Coast is a lucrative investment opportunity. Known for its beautiful beaches and bustling lifestyle, the area attracts both Australians and international tourists, increasing rental demand and property prices. The city has grown in population over the past ten years, with plenty more employment opportunities for locals. This has also led to a boom in the housing market and a steady rise in property prices.
With a diverse economy, particularly in aspects like tourism, education, health, and construction, the Gold Coast is an excellent place to invest in property.