Mortgage Broker Hobart
As trusted mortgage brokers in Hobart, Lendstreet assists individuals and families in finding their dream homes by providing tailored solutions and expertise at every step of the homebuying journey.
Thanks to our detailed understanding of the Hobart market, we give our clients the best possible chance of success. So, whether you're a first-time buyer, interested in refinancing, or seeking investment properties, our Lendstreet team is here to guide you through the home loan process.
Superior Mortgage Solutions for Hobart Homebuyers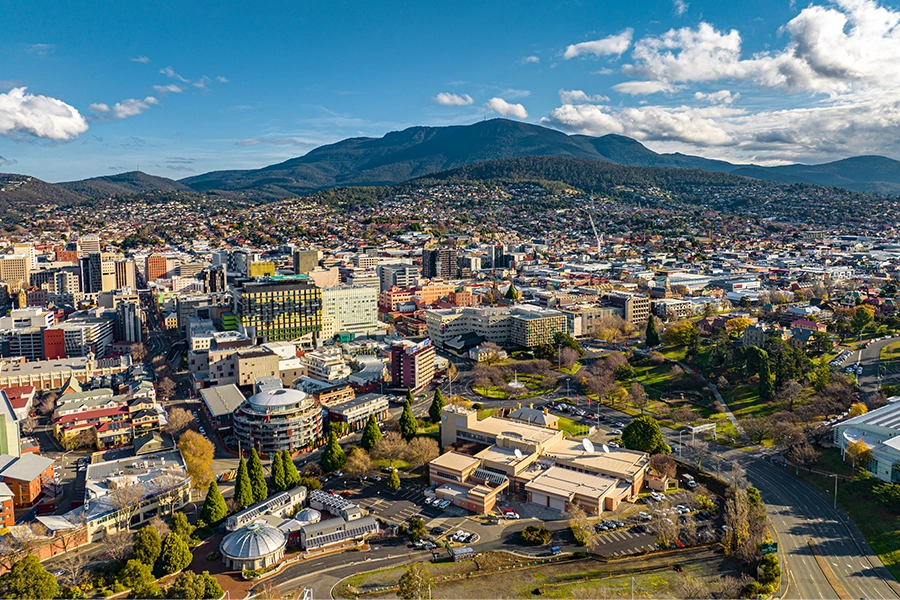 Lendstreet is the premium Hobart Mortgage Broker, offering exceptional home loan solutions to give homebuyers a significant advantage in the local property market. Combining our professional knowledge of the Hobart real estate market and home loan expertise, we provide our clients with a competitive edge.
With us, you'll have access to a wide range of loan options that suits your financial needs and circumstances. As a Hobart Mortgage Broker, we understand that every client has unique requirements. That's why we provide tailored solutions.
So, if you're a first-time homebuyer, self-employed with fewer documents, or looking to expand your investment portfolio, we have loan options catered to you. Our home loan services include packages for first-home buyers, low-doc loans, investment property loans, refinancing, and more.
Our experienced Hobart mortgage broker team works closely alongside our clients, providing personalised advice and assistance throughout the entire home loan application process. We strive to make obtaining a loan smooth, transparent, and stress-free for those looking to buy in Hobart.
When it comes to securing a mortgage in Hobart, trust Lendstreet as your go-to Mortgage Broker. We offer superior mortgage solutions, a diverse range of loan options, and an unwavering commitment to serving the unique needs of every client.
Let us help you achieve your homeownership dreams in Hobart with confidence and peace of mind.

Buy your first home
Interested in buying your first property in Hobart? Lendstreet can help you with tailored home loans designed for first-home buyers. Explore our first-home buyer loans.

Refinance your Hobart home
Looking to refinance your Hobart property? Lendstreet provides expert guidance and custom solutions to help you improve your home loan terms. Find out more here.

Invest in property
Want to invest in the thriving Hobart property market? Check out our exemplary investment loans here.
Beyond Banking – The Lendstreet Advantage
Partnering with Lendstreet goes beyond the traditional banking experience. Offering advantages that set us apart from large financial institutions, our experienced mortgage brokers provide individualised home loan solutions that big banks simply cannot replicate.
As part of our home loan broker servicing, our dedicated team prioritises personal relationships with our clients. Unlike impersonal interactions often found in traditional banks, we take the time to understand each client's unique financial situation, home loan needs, and goals.
As an independent mortgage broker, we can offer a greater variety of loan options compared to what traditional banks provide. We have the flexibility to source loans from over 50 lenders, ensuring our clients receive competitive interest rates, favourable terms, and loan structures that suit their individual circumstances.
By partnering with Lendstreet, our clients gain the expertise of a dedicated mortgage expert committed to their success and there to guide them through the whole process, providing transparent communication and ongoing support at every stage.
Expert Insights into Hobart's Evolving Property Landscape
Hobart's property market boasts a unique blend of rich history, coastal charm, and promising growth, making it an enticing destination for homebuyers and investors alike. With its colonial heritage, vibrant arts scene, and stunning natural landscapes, Hobart offers a high-quality lifestyle that appeals to a diverse range of individuals, including families. Its proximity to picturesque coastlines and renowned attractions like Mount Wellington adds to its allure.
At Lendstreet, we have a deep understanding of Hobart's housing trends and the factors that drive its evolving property landscape. As a mortgage broker in Hobart, we closely monitor the market, staying informed about the latest developments, upcoming projects, and investment opportunities. Whether it's identifying emerging neighbourhoods, assessing property values, or understanding demand-supply dynamics, we provide valuable insights to our clients.
As the leading mortgage broker in the area, Lendstreet is well-equipped to navigate the intricacies of the local market. Our team will guide you through the entire home loan process, leveraging our knowledge and expertise to help you make informed decisions.
Don't miss out on the exciting opportunities in Hobart's property market. Contact Lendstreet today to take advantage of our expert insights and exceptional mortgage services.
Discover Our Hobart Office
Frequently Asked Questions
How can a Hobart mortgage broker assist me?
Hobart mortgage finance brokers look at various lenders to access a wide range of loan products. They'll provide you with a selection of mortgage options that best suit your needs after discussing your goals and preferences. For example, at Lendstreet, we have access to over 50 mortgage providers and thousands of home loans.
Do your mortgage brokers offer different home loan types in Hobart?
Yes, our home loans cater to a wide variety of needs. We offer first-home loans, low-doc loans, investment loans, refinancing options, and more. As experts in the finance industry, we offer mortgage broking services designed to help you become a home buyer in Hobart.
Which is a better choice for my home loan – a mortgage broker or a bank?
Mortgage brokers work on your behalf and have your best interests in mind with extensive industry experience. Their job is to assess your circumstances to understand your financial goals and preferences. They provide personalised advice and recommendations based on their assessment.
While traditional banks represent their own interests, mortgage brokers offer impartial guidance to help you choose the best option for your needs. A mortgage broker will diligently explain the pros and cons of the different loan options available to you. Also, while we specialise in home loans, we can put you in touch with other brokers in our network for specialist loans including construction loans and equipment finance.
What costs are involved in hiring a mortgage broker in Hobart?
The cost of hiring mortgage brokers in Hobart depends on the home loans you require and their complexity. Here are the typical costs of hiring a mortgage broking service:
Lender-Paid Commission: When a borrower obtains a mortgage through a broker, the lender pays a commission to the broker for bringing them business. You won't have to pay the mortgage broker any fee.
Lendstreet follows this payment setup with the lenders we work with. You don't have to worry about us favouring a lender because of their commission. We work under the legal obligation to act in your best interest by comparing lenders and finding the best deals for you.
Borrower-Paid Fees: Mortgage brokers also charge fees for home loans to the borrower. These fees vary and often include application fees, origination fees, and processing fees.
Combination of Commission and Fees: Mortgage brokers sometimes charge lender-paid commissions and borrower-paid fees for home loans. They may receive a commission from the lender and also charge certain fees to the borrower for specific services provided, like credit checks or loan processing.
Do you have remote services and meetings?
Yes, at Lendstreet, we're committed to making finding the right home loans as easy as possible for you. Contact us here to book a remote meeting.
I have a low credit score. Can you still help me?
Yes, we offer specialist home loans that cater to individuals with low credit scores. Yet, it's essential to assess your financial situation to determine if a home loan is right for you. We'll assess whether you can make regular loan repayments and your debt consolidation history as part of our checks.
What benefits can I get from using a mortgage broker in Hobart?
Using a mortgage broker in Hobart offers several benefits for homebuyers and investors. Key benefits include a broader choice of loan options, an expert team giving you regular guidance and advice, and access to exclusive rates.
Reputable mortgage brokers in Australia are usually members of industry associations such as the Mortgage and Finance Association of Australia (MFAA). MFAA members must adhere to a strict code of conduct. Being part of the MFAA ensures professional standards and ethical practices in their dealings with clients.
Furthermore, the Australian Financial Complaints Authority (AFCA) is an independent dispute resolution scheme that handles disputes between consumers and financial service providers. This institution includes mortgage brokers. If you encounter any issues with your mortgage broker, AFCA provides a mechanism for resolving disputes fairly and impartially.
It's important to check that your mortgage broker meets these regulations. At Lendstreet, we're committed to both the MFAA and the AFCA.
What documents do I need to prepare to apply for home loans?
It's essential to gather the right documents to prepare for applying for home loans. This will not only allow you to boost your borrowing power but ensures you have the best possible chance of being approved for a mortgage.
The documents you need prior to the application include the following:
Copies of your identification documents. These include a valid passport, driver's licence, or Medicare card.
Proof of income in the form of pay slips or payment summaries, or personal and/or business tax returns for the past two years minimum, including financial statements if self-employed.
Proof of additional sources of income like overtime or bonuses.
Proof of savings, which is shown on bank statements.
Employment contracts.
Statements or documentation for any existing loans, including personal loans, car loans, credit cards, or outstanding debts.
Details of any dependents, including children or elderly family members.
Please note that the types of documents you need will depend on the home loans you're applying for. Our trusted mortgage brokers will be able to give you a detailed checklist prior to your application.
Which lenders do you collaborate with in Hobart?
We work with over 50 prominent lenders in Hobart. These include ANZ, Pepper Money, NAB, St George, Westpac, and many more. With Lendstreet, you can choose from thousands of home loans, ensuring you find the right one for your individual needs. Find out more about our many lenders here.
Explore a vast selection of home loan options offered by our trusted partners.