Mortgage Broker Launceston
Welcome to Lendstreet, your premier destination for Launceston's mortgage and home loan services. We are committed to making your home-buying journey smooth and stress-free.
With years of expertise in the Launceston housing market, we can find the perfect loan solutions tailored to your needs. Our reputation speaks for itself. Our clients trust us because we prioritise their goals and deliver results. It is visible in our ratings and glowing testimonials.
Say goodbye to the hassles of your mortgage. Let us handle the complexities while you focus on finding your dream home. We are here to unlock the doors to your dream home. Experience the Lendstreet difference today!
Ensuring Your Launceston Home Loan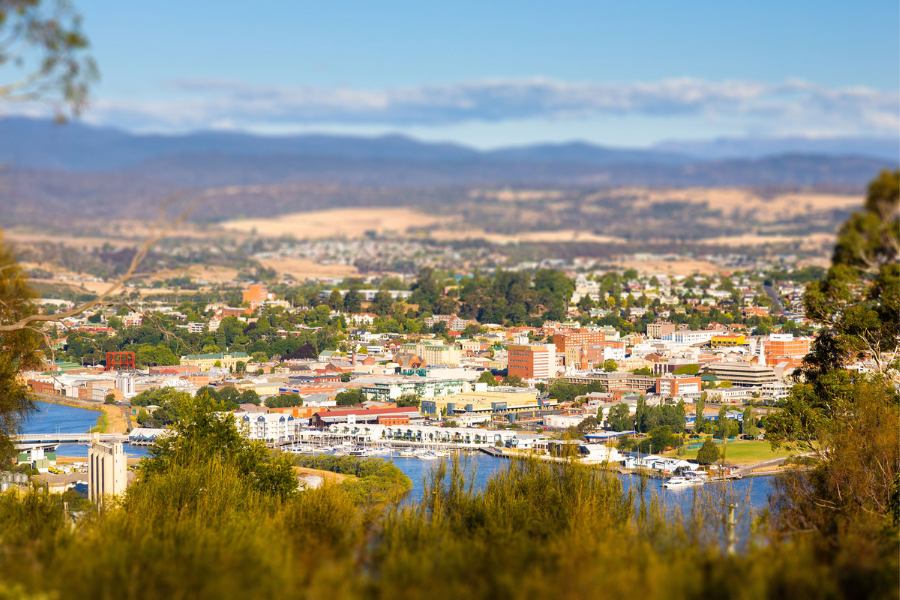 At Lendstreet, we are your dedicated Launceston Mortgage Brokers, committed to securing your dream home with many loan options tailored to your needs. Our expertise in the housing market positions us to bolster your chances of home loan approval, no matter the type.
Our mortgage options include:
Guarantor Loans: Increase your chances of approval with the support of a guarantor.
Low Deposit Loans: Start with minimal upfront funds and step towards homeownership.
Low Doc Loans: Simplify the application process with fewer documentation requirements.
First-Home Buyer Loans: Realise your homeownership dream with tailored solutions for first-time buyers.
Investment Property Loans: Unlock the potential of Launceston's real estate market with our investment property loan expertise.
Our expert Launceston Mortgage Brokers will guide you through each option to ensure you find the perfect match. Our team takes the time to understand your financial situation, future goals, and preferences. We then tailor options to suit your needs, ensuring you secure the ideal home loan for your Launceston property.
Experience the Lendstreet difference today, and let us navigate the intricacies of home loan approval for you. Homeownership in Launceston becomes a reality with our dedicated support and versatile loan options.

Home Loans for Your First Home in Launceston
Take the exciting step towards homeownership in Launceston with our tailored home loan options for first-time buyers. Discover your dream home and make it a reality.

Refinancing Options
Unlock the full potential of your property with our seamless refinancing solutions. Secure better terms and rates, and simplify your finances for a brighter future.

Investing in Launceston
Maximise your investment opportunities in the thriving Launceston real estate market. Explore our range of investment loan options and confidently build a successful portfolio.
Why Lendstreet Beats Out Loans from Traditional Banks
Regarding securing a home loan in Launceston, Lendstreet offers distinct advantages over traditional banks and financial institutions. Our custom approach and personal touch set us apart, ensuring a tailored experience for every client, unlike the impersonal approach of banks.
As dedicated Mortgage Brokers in Launceston, we have access to a vast network of lenders, enabling us to find loan products and lenders that banks often can't match. This means better loan rates, repayment terms, and more flexible options tailored to your unique needs.
While banks may offer generic loan packages, Lendstreet's expertise in the Launceston housing market allows us to navigate complexities and identify exclusive opportunities for our clients. Whether you're a first-time buyer, looking to refinance, or investing in property, Lendstreet is your key to unlocking the best home loan solutions in Launceston.
Experience the Lendstreet advantage and enjoy a stress-free journey to homeownership with our exceptional mortgage brokers in Launceston.
What sets Lendstreet Apart as Launceston's Number One Mortgage Broker?
High Approval Rates for Top Launceston Properties
Immediate Access to a Wide Array of Lenders
A Variety of Home Loan Products at Your Fingertips
Buy or Invest in Launceston's Dynamic and Growing Property Market
With its rich historical significance, picturesque landscapes, and thriving economy, Launceston offers a unique blend of charm and opportunity. As the demand for property rises, this vibrant city presents an attractive destination for investors and homebuyers.
At Lendstreet, we possess comprehensive knowledge of Launceston's real estate market, enabling us to guide you through the city's dynamic property landscape. Whether seeking an investment property to grow your portfolio or a serene place to call home, Launceston has it all.
Our team of expert mortgage brokers specialises in Launceston's real estate and can help you find the perfect loan solutions tailored to your goals. Whether you're a first-time buyer taking the exciting step into homeownership or planning to refinance your existing property, Lendstreet is your trusted partner for a seamless journey.
With a keen understanding of the local market trends and exclusive access to a vast network of lenders, we can secure favorable loan rates and repayment terms for you. Partner with us and make the most of Launceston's property market opportunities.
Explore and unlock the potential of Launceston's real estate market with Lendstreet as your guide. Contact us today to embark on a successful and rewarding homeownership or investment journey in Launceston.
Frequently Asked Questions
Can a Mortgage Broker Negotiate Better Loan Terms on My Behalf in Launceston?
Absolutely! As leading Launceston mortgage brokers, we have cultivated strong relationships with various lenders, giving us the leverage to negotiate better loan terms and rates on your behalf. Leveraging our profound expertise in the local market, we adeptly showcase your financial situation, significantly enhancing the likelihood of securing exceptionally favorable loan terms that perfectly align with your needs and financial objectives.
What is the Difference Between Pre-Approval and Pre-Qualification for a Home Loan?
Pre-qualification is an initial evaluation of your financial status utilising the information you provide. It provides a rough estimate of your potential borrowing capacity. Conversely, pre-approval entails a more thorough evaluation, encompassing documentation verification and offering a concrete loan commitment. It provides a concrete loan commitment, giving you a stronger position when offering properties in Launceston. With our expert guidance, we'll help you navigate both processes and ensure you're well-informed throughout.
Is Launceston Better for Living or Investing in Property?
Launceston presents an excellent opportunity for both living and property investment. The city's delightful ambiance, enriched with historical significance and surrounded by serene landscapes, makes it an attractive place to call home. In the meantime, the burgeoning regional economy and thriving real estate market present enticing opportunities for investors searching for substantial returns on their property investments. Whether you aspire to establish roots or expand your investment portfolio, Launceston offers a fusion of possibilities for both endeavors.
How Can a Launceston Mortgage Broker Facilitate My Loan Process?
Our Launceston mortgage brokers are dedicated guides throughout the entire loan process. From our initial consultation, where we listen to your financial goals, to finding the most suitable loan options and lenders for your unique circumstances, we handle all the complexities on your behalf. From gathering required documentation to negotiating loan terms, we streamline the process to ensure a seamless and stress-free experience. Our personalised approach ensures you receive tailored solutions that align perfectly with your homeownership or investment aspirations.
What Kinds of Home Loans Are Available Through Lendstreet in Launceston?
Lendstreet provides an extensive selection of home loan options in Launceston tailored to meet diverse needs and preferences. Uniquely tailored to meet individual requirements, our loan solutions cater to first-time homebuyers, those seeking to refinance, or investors looking for opportunities. Explore distinctive offerings, including first home loans, refinancing services, low-deposit home loans, investment property loans, and more. With our team of expert mortgage brokers, we closely collaborate with you to comprehend your objectives and identify the perfect loan that aligns seamlessly with your unique requirements.
Why Should I Opt for a Mortgage Broker Over a Bank for My Loan?
Opting for a mortgage broker offers distinct advantages over dealing directly with a bank. As experienced Launceston mortgage brokers, we work with multiple lenders, providing you with access to a broader range of loan options and better interest rates. Unlike banks, which may offer generic loan packages, our personalised service prioritises your individual needs throughout the loan process. We take the time to understand your financial situation, future goals, and preferences, ensuring that the loan we recommend best fits your unique circumstances.
What Are the Fees Involved with Working with a Mortgage Broker?
At Lendstreet, we offer our services absolutely free. We are dedicated to delivering outstanding value and service that surpasses your expectations. Our focus is cultivating enduring relationships with our clients, and your satisfaction remains our utmost priority.
Browse through an impressive range of home loan options offered by our trusted lending partners.