Mortgage Broker Parramatta
Are you looking for comprehensive mortgage and home loan services in Parramatta? Look no further than Lendstreet.
Acquiring a mortgage entails navigating complexity and investing valuable time. However, our mortgage brokers are steadfast in their commitment to streamline this intricate journey. Leveraging our extensive industry expertise and a history of consistently providing exceptional service to our valued clientele, you can trust us to provide you with a seamless mortgage experience.
Partnering with us grants you access to our extensive network of lenders and diverse loan products, solidifying our position as your foremost choice for all your home loan requirements. Whether you embark on the journey of first-time homeownership, contemplating refinancing solutions, or exploring investment prospects, our dedicated Parramatta mortgage brokers will leave no stone unturned in identifying the most fitting loan products tailored to your unique circumstances.
Securing Your Home Loan Approval in Parramatta: The Lendstreet Way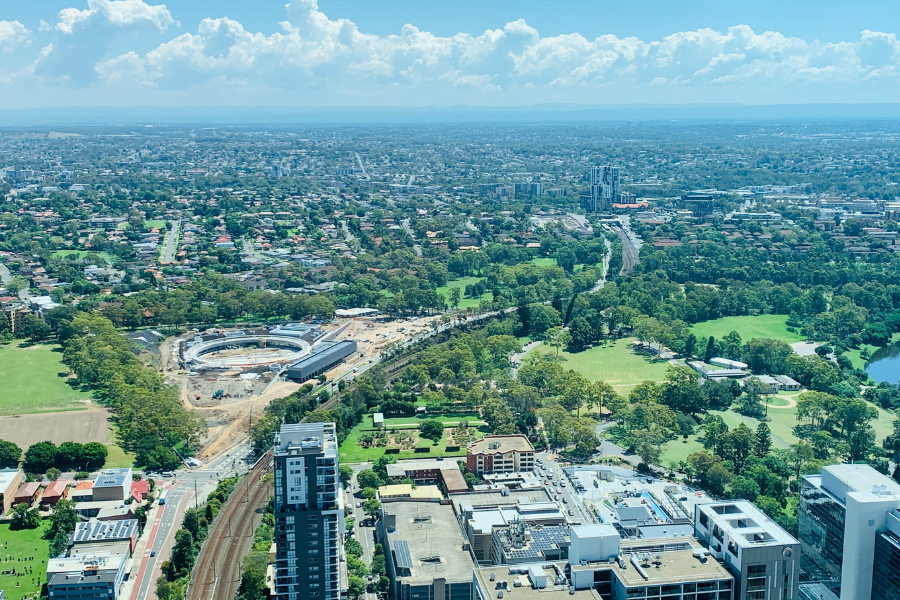 Navigating the intricacies of obtaining a home loan approval can seem formidable, particularly in today's ever-evolving market landscape. Fear not; our dedicated Parramatta mortgage brokers are poised to assist you. With our extensive network of lending partners, we possess the capabilities to uncover the most suitable loan products tailored specifically to your circumstances.
Our mortgage brokers specialise in various home loans, ranging from first home buyer loans, guarantor loans to low deposit options, low documentation, and investment property loans. We recognise that your requirements are as distinct as the properties you aspire to possess. Hence, we provide a customised service tailored to you.
Whether you're starting your journey to homeownership with the help of a guarantor, working with a limited budget, needing flexible paperwork, or diving into property investment, our Parramatta mortgage brokers are ready to assist you in getting that home loan approval. With Lendstreet, you can embark on your homeownership journey with confidence and peace of mind.

Navigating Home Loans in Parramatta
Are you contemplating the purchase of your first home in Parramatta? Our dedicated mortgage brokers are committed to simplifying the home loan process on your behalf. Leveraging our extensive network of lenders and diverse loan offerings, we'll diligently seek the most tailored solution to suit your specific requirements.

Exploring Refinancing Options
If you're considering refinancing your home loan, our team of specialists is poised to assist you in identifying the most suitable loan products for your unique needs. Our access to various lenders enables us to pinpoint your optimal loan offerings.

Investing in Parramatta's Property Market
Parramatta's dynamic and thriving property market presents enticing investment opportunities. Our experts are ready to guide you in discovering the most fitting loan products for your investment property endeavours, ensuring you maximise Parramatta's growth potential.
Why Lendstreet Beats Out Loans from Traditional Banks
Lendstreet's distinction lies in our commitment to providing a bespoke approach to mortgage services in Parramatta, setting us apart from traditional banking institutions.
Unlike conventional banks, we understand that each homebuyer's journey is unique. Our team of Parramatta mortgage brokers takes the time to comprehend your specific needs, financial situation, and homeownership aspirations. This personalised approach ensures that your mortgage experience is tailored precisely to you.
While traditional banks often have limited loan options, we have a network of diverse lenders. This expansive reach allows us to explore a broader spectrum of loan products, some of which may not be available through traditional banking channels. As a result, we can uncover loan offerings with more favourable interest rates and flexible repayment terms, potentially saving you significant money over the life of your loan.
Lendstreet mortgage brokers specialise in matching borrowers with lenders that offer highly competitive loan rates and more accommodating repayment conditions. By leveraging our network, we can identify lenders more willing to cater to your unique financial circumstances, granting you access to loans that might surpass what traditional banks offer.
What Sets Lendstreet Apart as Parramatta's Number One Mortgage Broker?
High Approval Rates for Top Parramatta Properties
Immediate Access to a Wide Array of Lenders
A Variety of Home Loan Products at Your Fingertips
Maximise Your Investment Potential in Parramatta's Property Market
Parramatta, situated in the heart of Greater Sydney, stands as a vibrant and continually expanding property market. Its allure lies in urban renewal projects, transportation infrastructure improvements, and a burgeoning local economy. Here's an in-depth look at why Parramatta presents compelling opportunities for both investors and homeowners:
Investment Potential: Parramatta's strategic location and substantial infrastructure investments have made it an attractive destination for property investors. With ongoing developments and a rising demand for housing, the potential for capital growth in Parramatta's property market remains promising.
Residential Appeal: Beyond its investment potential, Parramatta offers a vibrant urban lifestyle with a rich cultural scene, proximity to employment hubs, and access to various amenities. These factors make it an ideal location for those looking to buy their first home.
Mortgage and Loan Solutions: Lendstreet's expert team has an in-depth understanding of Parramatta's real estate landscape. We are well-equipped to assist you in securing mortgage and home loan products that align with your objectives. Whether you aim to invest, purchase your first home, or explore refinancing options in Parramatta, our comprehensive local market knowledge ensures you receive tailored financial solutions.
Parramatta's dynamic property market offers many opportunities for investors and homeowners alike. Trust Lendstreet to be your partner in navigating this flourishing real estate landscape, whether your goal is property investment, homeownership, or refinancing in Parramatta.
Frequently Asked Questions
How can I determine the right time to buy a property in Parramatta?
Deciding on the opportunity to acquire property in Parramatta demands a holistic approach. Delve into your financial readiness, considering your income, savings, and existing debts. Simultaneously, clarify your long-term objectives and personal circumstances. Engaging with a local real estate agent who understands Parramatta's market trends can be instrumental. At Lendstreet, we acknowledge the intricacies of Parramatta's property landscape and are dedicated to providing you with the guidance and mortgage solutions needed to make well-informed decisions.
What key factors influence the property prices in Parramatta?
Several dynamic elements influence property values in Parramatta. These encompass proximity to essential amenities, including reliable public transportation, reputable schools, green spaces, employment hubs, and local infrastructure developments. Additionally, the interplay between market demand and supply dynamics significantly impacts property prices, contributing to Parramatta's ever-evolving real estate landscape.
What types of properties are available in Parramatta?
Parramatta offers various property types, catering to varying preferences and budgets. Among the options are apartments that provide urban convenience, townhouses offering a blend of space and comfort, standalone houses affording privacy, and investment opportunities like off-the-plan developments. The choice ultimately hinges on your specific requirements and financial considerations.
How can I determine my budget for purchasing a property in Parramatta?
Calculating your budget is a pivotal step in the property acquisition process. Begin by assessing your financial situation, encompassing your income, savings, and existing debts. However, paying attention to additional costs, including stamp duty, legal fees, and ongoing maintenance expenses, is crucial. Lendstreet stands ready to assist you in understanding the financial aspects of your property purchase comprehensively.
What is the median property price in Parramatta?
What is the process for buying a property in Parramatta?
Navigating the property buying process in Parramatta necessitates a series of well-defined steps. These include the meticulous search for the ideal property, thorough inspections, skilful negotiations, the exchange of contracts, and, ultimately, settlement. Engaging a mortgage broker's services is indispensable to navigating this journey's legal intricacies.
How does the auction process work for property sales in Parramatta?
Auctions are a prevalent method of property sales in Parramatta, characterised by their transparency and competitiveness. Interested buyers gather to bid on the property of their choice, with the highest bidder securing the property. Contracts are exchanged immediately following a successful bid, typically with a 10% deposit payment.
What is stamp duty, and how is it calculated in Parramatta?
Stamp duty is a significant consideration in property purchases. It is a state government tax imposed on property transactions. It is calculated based on the property's purchase price and other factors. Stamp duty rates in New South Wales, including Parramatta, vary depending on the property's value. Concessions and exemptions are available for specific circumstances, such as first-home buyers. To estimate your stamp duty liability accurately, online calculators can be helpful. Understanding its implications and impact on your budget is essential when planning your property purchase in Parramatta.
What types of home loans are available in Parramatta?
Parramatta offers many home loan options to cater to varying financial circumstances and preferences. These encompass variable-rate, fixed-rate, interest-only, and package loans, each with unique features. Careful consideration and comparison of interest rates, terms, and conditions are vital in selecting the most suitable home loan for your requirements.
How do I choose the right home loan in Parramatta?
Choosing the right home loan in Parramatta hinges on a comprehensive assessment of your financial goals, repayment capacity, and risk tolerance. At Lendstreet, we recognise the significance of this decision. We are committed to assisting you in navigating the multitude of options available, ensuring that your chosen home loan aligns harmoniously with your objectives.
What documents are required for a home loan application in Parramatta?
The home loan application process typically necessitates the submission of specific documents. These include proof of identity, evidence of income, bank statements, and property details. Recognising that lenders may impose specific document requirements is essential, and thorough preparation is vital to expedite the application process.
How can I improve my chances of home loan approval in Parramatta?
To bolster your prospects of securing home loan approval in Parramatta, consider maintaining a favourable credit history, accumulating a substantial deposit, and diligently managing existing debt obligations. Collaborating with a mortgage broker can provide invaluable insights into lenders' requirements, further enhancing your eligibility.
How does refinancing work, and when is it a good option in Parramatta?
Refinancing, replacing your current home loan with a new one, can be a strategic financial move. It is typically pursued to secure better terms, lower interest rates, consolidate debts, or access equity in your property. The suitability of refinancing depends on your specific financial goals and circumstances.
Our reliable lending partners offer a diverse selection of home loans for you to choose from