Mortgage Broker in Sunshine Coast
Lendstreet is your trusted mortgage broker on the Sunshine Coast, offering versatile home loan and mortgage brokerage services.
Our mortgage broker team on the Sunshine Coast has plenty of expertise in the local market. We build on this expertise to provide tailored solutions for your financial needs and specific circumstances.
Looking to buy a home on the Sunshine Coast? The Lendstreet team caters to all sorts of clients – first-time homebuyers, those looking to refinance, or property investors. Whatever you need, we're dedicated to helping you navigate the mortgage process seamlessly.
Our impressive track record, superior ratings, and outstanding reputation on the Sunshine Coast showcase our commitment to client success and satisfaction. Trust Lendstreet to guide you toward the right home loan solution.
The Attractive Property Market of Australia's Sunshine Coast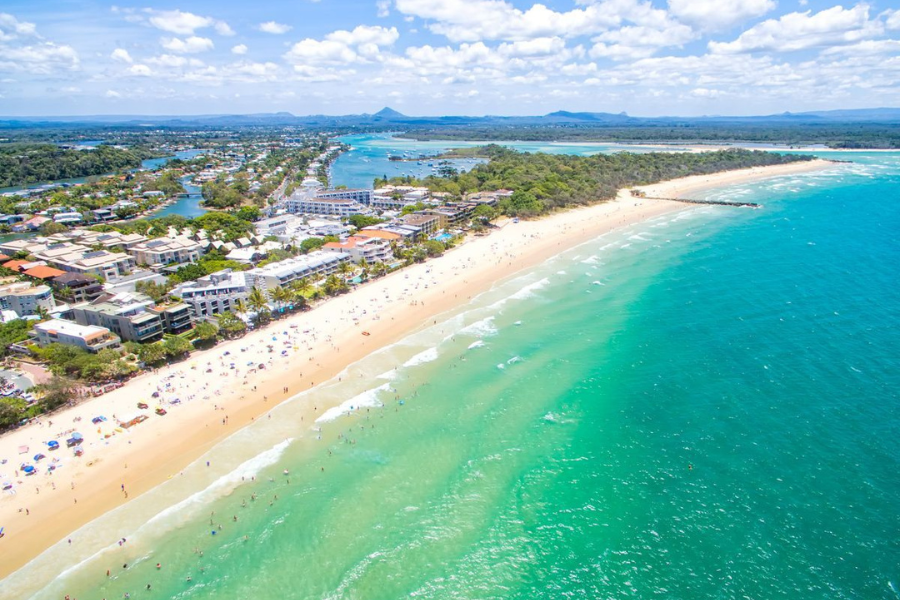 The Sunshine Coast is one of the most attractive locations in Australia and the perfect place to buy and invest in real estate. That's thanks to a thriving economy matched with declining house prices. The coastline region's stunning natural beauty and welcoming communities also serve as a massive draw for homeowners.
Our Lendstreet mortgage brokers have a deep understanding of the Sunshine Coast's real estate market. This specialist expertise makes us well-equipped to find suitable home loans for our clients. We'll examine your financial position and preferences to find better interest-rate home loans for you within the current housing market.
Sunshine Coast's robust economy benefits those looking to invest in property. The area has diversified industries, including tourism, healthcare, education, and technology, providing a stable economic foundation.
The demand for housing rises as these businesses flourish and job opportunities expand. The forecast is this will boost property prices in the long-term, making the sunshine coast a ripe investment opportunity.
If you're looking to take advantage of this opportunity, contact our reputable Sunshine Coast Mortgage Broker team to enjoy a highly personalised service. We can help you whether you want to buy, refinance, or invest.
Streamlining Your Home Loan Approval in the Sunshine Coast
We'll give you the best possible chance of securing a home loan that fits your financial needs and circumstances. That's our promise, thanks to our years of experience as trusted mortgage brokers in the Sunshine Coast region. It's our mission to find the right financial solutions for our clients, and we have an excellent track record of securing home loan approvals.
Therefore, choosing Lendstreet will boost your chances of owning a Sunshine Coast property.
We strive to find home loan options for all our clients. Our Lendstreet mortgage brokers in the Sunshine Coast will be able to find suitable options for first-home buyers, self-employed clients, or those looking for investment opportunities.
Ready to find the right loan for you? We can broker many mortgage types, including first-home buyer, low deposit, investment property, low doc, guarantor loans, and refinancing.
Whether you need a larger loan or have a low credit score, let the best mortgage brokers in the Sunshine Coast find a loan solution for you.
Lendstreet takes great pride in its ability to provide personalised and customised home loan services, ensuring we meet each client's unique needs and circumstances. As experienced mortgage brokers in the Sunshine Coast, Lendstreet understands that no two clients are the same. We understand the need for specialist solutions given the diverse circumstances of our clients and the variety of properties for sale.

Sunshine Coast First Home Buying Loans
Ready to buy your first property on the beautiful Sunshine Coast? Check out our home loans for first-home buyers.

Loan Refinancing Solutions for your Sunshine Coast Property
Want to refinance your current Sunshine Coast home loan with our mortgage experts? Find out about our refinancing options here.

Property Investment in the Sunshine Coast
Looking to secure a property investment loan? Discover our investment mortgages here.
Why Lendstreet Outshines the Traditional Australian Banks
Choosing Lendstreet over traditional banks allows you to experience a highly personalised approach that banks often lack.
Unlike most banks in Australia, Lendstreet is not limited to strict lending criteria and can explore a wider range of loan options from over 50 lenders, ensuring all our clients receive tailored solutions that align with their individual home loan goals.
Lendstreet's unwavering commitment to understanding each client's unique financial circumstances sets them apart from banks, who often follow a one-size-fits-all approach. Our Lendstreet team takes the time to listen to their clients, assess their financial situation, and offer guidance during every stage of the home loan process.
Banks tend to prioritise their profits and offer loans that benefit them. Lendstreet's focus is solely on your best interests. Our extensive Lender network allows us to compare and negotiate competitive rates, ensuring clients get the best loan rates and terms available in the current market.
Ultimately, Lendstreet's personalised service, flexibility, and commitment to client satisfaction make them a superior choice over traditional banks for those seeking a friendly, personal, and hassle-free home loan experience on the Sunshine Coast.
Frequently Asked Questions
Is it better to choose a bank or a mortgage broker for my loan?
Are you considering whether to choose a traditional bank or a Sunshine Coast mortgage broker?
Mortgage brokers have access to a wide network of lenders, including banks, credit unions, and non-bank lenders, giving you more home loan options to choose from. This increases the likelihood of finding a loan that best suits your needs and financial situation.
Mortgage brokers also take the time to understand your unique circumstances and financial goals to get you the best mortgage possible. They can recommend loan products tailored to the borrower's specific needs, whether it's a first-time homebuyer, an investor, or someone with a non-traditional income.
Choose our dedicated team at Lendstreet today to access lower rates, increase your purchasing power, and find a mortgage choice that suits you.
How much do I need to pay for a mortgage broker in the Sunshine Coast?
The cost of hiring mortgage brokers in the Sunshine Coast depends on the home loans you require and their complexity. Here are the typical costs of hiring a mortgage broking service:
Lender-Paid Commission: When a borrower obtains a mortgage through a broker, the lender pays a commission to the broker for bringing them business. This commission is typically a percentage of the loan amount. At Lendstreet, you don't have to pay any fees as we are paid by the banks.
Borrower-Paid Fees: Mortgage brokers also charge fees for home loans to the borrower. These fees vary and often include application fees, origination fees, and processing fees.
Combination of Commission and Fees: Mortgage brokers sometimes charge lender-paid commissions and borrower-paid fees for home loans. They may receive a commission from the lender and also charge certain fees to the borrower for specific services provided, like credit checks or loan processing.
Remember, if the broker is upfront about how they receive their commission, then they're likely to be more trustworthy. If your mortgage broker is secretive about how they get paid, this is a red flag.
How can a sunshine coast mortgage broker can help me?
A Sunshine Coast mortgage broker doesn't just help you secure a home loan – they act as a guide throughout the whole process, from initial inquiries to contract signing. They are professionals in the finance industry with experience in how to compare interest rates and provide loan estimates. The best mortgage broker will have intricate knowledge of the Sunshine Coast housing market and will be able to help you secure the best possible deals.
Mortgage brokers in Sunshine Coast will also be able to help you:
Obtain loan protection insurance
Assess personal loans available to you
Discuss loan requirements and help you make informed decisions
Can I consult with your mortgage brokers online?
Yes, we offer fully online services to all our clients, meaning you don't need to commute to one of our offices. Book an appointment here to start the home loan process.
What type of home loans can you get for me in the Sunshine Coast?
As prominent mortgage brokers in the Sunshine Coast (QLD), we offer many different loan types to our clients depending on their personal circumstances. These include:
Loans for first-home buyers
Refinancing
Low-doc loans
Investment
No or low-deposit loans
Guarantor loans
Where is Lendstreet's office in Sunshine Coast?
Our closest office to the Sunshine Coast is in Brisbane. The office is located at Unit 3, 5 Navigator Place, Hendra QLD 4011. If this is too far of a commute, you can always book an online appointment with us here.
What documentation do I need to apply for a mortgage loan?
Gathering the right documents prior to home loan application is essential, as it ensures you have the best possible chance of reaching home loan approval.
You need to gather the following documents depending on your home loan options:
Identification documents, including a valid passport, driver's license, or Medicare card.
Proof of income in the form of pay slips, payment summaries, or personal and/or business tax returns for the past two years, including financial statements if you're self-employed.
Proof of additional sources of income such as overtime or bonuses.
Proof of savings, shown on bank statements.
Employment contracts.
Statements or documentation for any existing loans, like personal loans, car loans, credit cards, or other outstanding debts.
Details of any dependents, including children or elderly family members.
Please note that the types of documents you need depend on the home loans you're applying for. For instance, if you're applying for a low-doc loan, you won't need as many documents.
Our trusted mortgage brokers will be able to give you a detailed checklist prior to your application. Contact us today to start the application process.
Which lenders do you work with in Sunshine Coast?
We work with over 50 leading lenders in and around the Sunshine Coast, including ANZ, Pepper Money, NAB, St George, Westpac, and many more.
With Lendstreet, you have access to different home loan products with different terms and rates, ensuring you find the right one for your individual needs. Find out more about our prominent lenders here.
Browse through an impressive range of home loan options offered by our trusted lending partners.