Mortgage Broker Sutherland Shire
Lendstreet is your premier mortgage broker in Sutherland Shire. We offer comprehensive mortgage and home loan services tailored to your needs. With years of experience in the industry, we excel in guiding clients through the complex world of mortgages, ensuring you make informed decisions.
Our stellar customer ratings testify to our dedication as we prioritise your financial goals. Count on Lendstreet's trusted reputation in Sutherland Shire, where we stand as your reliable partner on your journey toward homeownership.
Explore Investment Opportunities in Sutherland Shire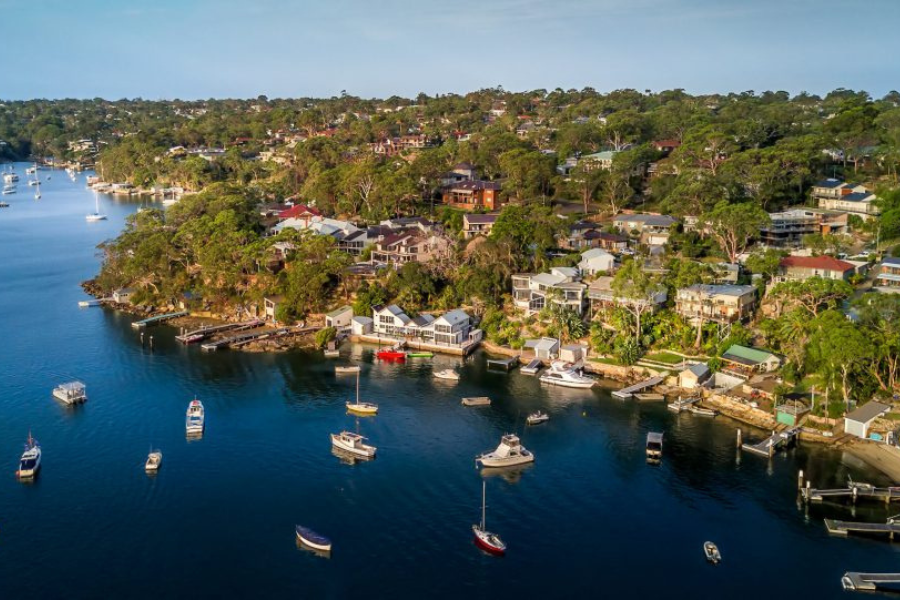 Looking to invest in the flourishing real estate market of the Sutherland Shire but feeling overwhelmed by the intricacies of the region's property scene? Look no further than Lendstreet – your trusted partner in this investment journey.
With a remarkable surge in property values and demand, the Sutherland Shire presents a golden opportunity for investors. However, navigating the complexities of the local market dynamics can be challenging, and that's where Lendstreet comes in. As esteemed Sutherland Shire Mortgage Brokers, our team deeply understands the local real estate landscape. We leverage this expertise to empower you to make informed investment decisions and confidently capitalise on the thriving real estate prospects in the region.
At Lendstreet, we aim to offer you the best financing options and affordable mortgage rates. Our track record proves our commitment to helping you make smart investment choices. We'll guide you expertly, helping you find great investment chances and move ahead confidently toward your financial goals.
Whether you've been an investor before or buying for the first time, Lendstreet is here. We'll guide you through the tricky parts of the Sutherland Shire's real estate market. You can rely on us as your partner as you embark on this exciting investment journey.

First-Time Home Financing
Embarking on homeownership for the first time? Our comprehensive first-home financing options are designed just for you. Explore now to make your dream home a reality.

Refinance Your Home Loan
Looking to lower your mortgage costs or get better terms? Our home loan refinancing solutions could be the answer. Discover how you can save more.

Investing in the Shire
The Sutherland Shire holds exciting investment opportunities. Our specialised investment loans can help you maximise returns. Delve into its potential today.
How We're Stacking Up Against the Big Banks
Lendstreet sets itself apart from standard banking options by providing a unique and personalised approach that goes beyond the ordinary. Unlike traditional banks that offer rigid loan options, Lendstreet offers tailored solutions to meet every borrower's needs. While conventional institutions offer one-size-fits-all packages, Lendstreet understands that every borrower's financial journey is unique and requires customised solutions.
Our professional Shire Mortgage Brokers team is committed to understanding your financial aspirations and objectives. We design loan solutions that align perfectly with your goals, ensuring that you receive a loan that is not just about numbers but about realising your dreams. Whether you are a first-time homebuyer, looking to refinance, or diving into investments, Lendstreet is your ideal choice. Our partnership empowers you to shape your financial future, one personalised solution at a time, and navigate away from the confines of standard banking options. Experience the difference between a customised and empowering approach with Lendstreet.
Frequently Asked Questions
What is a mortgage broker, and why do I need one while purchasing a home in Sutherland?
A mortgage broker is a professional bridge between you and multiple lenders when you hunt for a home loan. Their primary task is to evaluate your financial status, grasp your requirements, and then connect you with fitting loan choices from various lenders. In the context of Sutherland, having a mortgage broker like Lendstreet can offer significant advantages. They possess an in-depth understanding of the local real estate scene, guaranteeing that you secure the finest financing solution that aligns with your needs. Through their expertise, you save time and gain access to a broader array of loan alternatives, ensuring a smoother journey in your pursuit of homeownership.
Does Lendstreet assist with the documentation required for the home loan application?
Absolutely. Lendstreet is committed to providing comprehensive support throughout your home loan application process. They understand that gathering and organising the necessary documentation can be overwhelming. As a result, they lead you through every stage, ensuring you've gathered all the necessary documents for a smooth application process. This assistance spans from the initial consultation to finalising the deal, providing you with a sense of ease and confidence.
Are there government grants or incentives for homebuyers in the Sutherland Shire?
Government grants and incentives are often available for eligible homebuyers in the Sutherland Shire. These incentives come in various forms, encompassing advantages for first-time homebuyers, allowances for new constructions, and more. Lendstreet possesses comprehensive knowledge of these incentives and can assist you in navigating through options that match your situation. This could lead to substantial savings on your home purchase.
How can Lendstreet help me refinance my current home loan in the Sutherland Shire?
Lendstreet offers expert assistance for homeowners looking to refinance their current home loans in the Sutherland Shire. They'll analyse your existing loan, financial goals, and current market conditions to determine if refinancing is right. They'll connect you with lenders offering competitive rates and terms if it is. Refinancing with Lendstreet can help you reduce monthly payments, shorten the loan term, or access equity for other financial needs.
How many lenders does Lendstreet work with?
Lendstreet has established connections with a wide network of reputable lenders. This network includes major banks, credit unions, and specialised lenders. Lendstreet collaborates with many lenders, guaranteeing a wide array of loan choices. This significantly enhances your likelihood of discovering a mortgage that seamlessly matches your financial aspirations and individual situation.
What is Lendstreet's approach to finding a mortgage that suits my financial situation?
Lendstreet takes a personalised approach to every client's mortgage journey. Our team takes the time to understand your financial situation, plans, and preferences. This information helps them identify loan options that match your needs. Afterwards, they'll provide concise yet comprehensive information about each choice. This equips you to make an informed decision corresponding to your financial aspirations.
How do I go about getting pre-approved for a mortgage?
Getting pre-approved for a mortgage is a step before house hunting. Lendstreet can assist you through this process. They'll help you gather the required documentation and submit your application to lenders for pre-approval. Pre-approval gives you a clear budget view, making your home search more focused and efficient. It also showcases your seriousness to sellers, giving you an edge in a competitive market.
Do I need a Sutherland Shire mortgage broker to buy a property as an investment?
While it's not mandatory, having a Sutherland Shire mortgage broker like Lendstreet when purchasing an investment property can offer substantial benefits. Financing for investment properties can be intricate, and an adept mortgage broker can guide you through the complexities. They can find lenders specialising in investment loans, ensure you get competitive rates, and guide you through strategically financing your investment property.
Lendstreet's expertise as your Sutherland Shire mortgage broker is invaluable in maximising your real estate endeavours. Their commitment to personalised solutions, extensive lender network, and deep local market knowledge make them the go-to partner for home buying, refinancing, or investment needs.
Can Lendstreet help me negotiate better terms with lenders?
Yes, Lendstreet can assist you in negotiating better terms with lenders. As experienced mortgage brokers, they have established relationships with a wide network of lenders. This network and their industry expertise allow them to advocate on your behalf to secure more favourable terms for your mortgage. Lendstreet can harness its negotiation skills to assist you in securing optimal terms that match your financial objectives, whether through lower interest rates, decreased fees, or enhanced repayment flexibility.
Can I employ a mortgage broker for refinancing my current home loan in the Sutherland Shire?
You can use a mortgage broker to refinance your existing home loan in the Sutherland Shire. Utilising the services of a mortgage broker like Lendstreet can be highly advantageous when refinancing. With their skill in evaluating your present financial circumstances and comprehending your refinancing objectives, they can link you to lenders offering advantageous terms for your refinance. Whether you aim to decrease monthly payments, secure a lower interest rate, or tap into your equity for other financial requirements, a mortgage broker can expertly steer you through the procedure. This not only saves you time but also holds the potential to aid you in attaining improved terms for your refinancing.
Access a broad range of home loan alternatives from our reliable network of lenders.