Mortgage Broker in Tamworth
Lendstreet is your trusted partner for mortgage solutions in Tamworth. As a mortgage broker in Tamworth, we take pride in offering a diverse array of mortgage and home loan solutions finely crafted to meet the unique needs of Tamworth's residents. Our experience speaks for itself – we've assisted clients in achieving their dream homes with personalised guidance and expert service.
With a reputation that resonates across Tamworth, we're more than just a mortgage broker; we're a cornerstone of success in the sector. Our clients consistently applaud our commitment, and our excellent reviews underscore our dedication to their financial aspirations. When finding the ideal mortgage broker in Tamworth, look no further than Lendstreet.
Discover the Allure of Tamworth's Property Market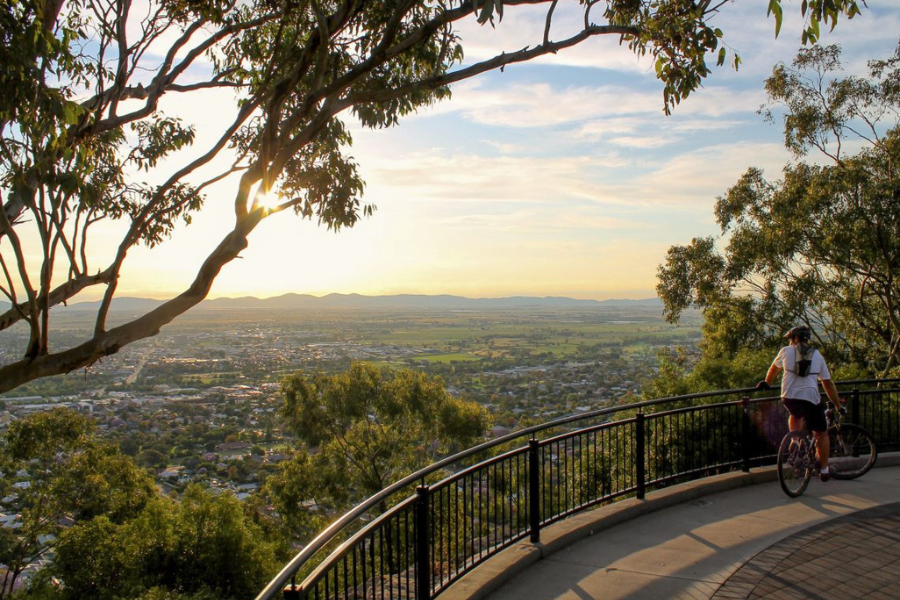 Tamworth has a picturesque streetscape that blends its rich history with modern-day living. The Victorian-era buildings and museums offer a vibrant glimpse into the town's past. Should you want to join this charming community and explore its fascinating story, Lendstreet is here to guide you through the complexities of the Tamworth property market.
Our expert team possesses a deep-rooted understanding of the local landscape, which empowers you with the insights that make all the difference. Unlike other agencies, we are your dedicated partner in your Tamworth property journey.
If you are considering investing in Tamworth's thriving real estate or making it your home, Lendstreet's tailored home loan solutions are designed to match your vision, making property acquisition seamless and rewarding.
Reach out to Lendstreet now, and let's embark on this exciting journey together. Whether interested in investment ventures or finding your dream home, we are here to turn your Tamworth property aspirations into reality.
We understand that each client's needs are unique, so we provide personalised solutions catering to your requirements. At Lendstreet, we are committed to making your Tamworth property journey a hassle-free and enjoyable experience.

Home Loans Tamworth
Embark on your journey to homeownership in Tamworth with our comprehensive range of home loan solutions. Whether you're a first-time buyer or looking to upgrade, our tailored options suit every need.

Refinancing Your Tamworth Property
Exploring refinancing options in Tamworth? Lendstreet provides professional assistance and personalised solutions to assist you optimise your mortgage.

Making an Investment
Seize the opportunities in Tamworth's thriving real estate market. Our investment loans provide the financial leverage you need to capitalise on this dynamic landscape. Explore the benefits and possibilities with Lendstreet.
Why You Should Choose Lendstreet Over the Big Banks
Choosing Lendstreet sets you on a distinct path to financial success that big banks struggle to match. Our solutions go beyond the conventional, offering a unique blend of expertise and flexibility.
We acknowledge the diversity of needs. Our approach is meticulously tailored to your circumstances and aspirations, guaranteeing a fit on every occasion. Unlike banks, our agility enables us to craft loan products that suit you precisely, giving you an edge in Tamworth's diverse real estate market.
Our extensive network empowers us to connect you with more lenders, leading to better loan rates and repayment terms. This personalised access to options isn't possible with big banks. When you work with Lendstreet, you're partnering with a team that understands your needs and has the tools to make them a reality.
For mortgage brokers in Tamworth that truly prioritise your goals, Lendstreet stands out. Choose a path where customization and connection converge for your financial benefit.
Frequently Asked Questions
Can a mortgage broker aid in negotiating home loan terms with the lender?
Tapping into the skill set of a proficient mortgage broker can make a difference when aiming to secure advantageous terms. They serve as your advocate and comprehensively understand lenders' criteria. With their expertise and adept navigation of the negotiation process, a broker can ensure optimal deals. Teaming up with a mortgage broker offers invaluable guidance and assistance throughout your home-buying journey.
What are the costs or fees of engaging a Tamworth mortgage broker?
Tamworth Mortgage brokers typically have three ways of charging fees:
Lender-Paid Commission: When you secure a mortgage through a broker, the lender pays them a commission. Lendstreet follows this setup.
Borrower-Paid Fees: Some brokers charge you directly for their services. These fees could encompass application fees, origination fees, processing fees, or broker fees. They will be upfront about these charges.
Combination of Commission and Fees: Brokers might adopt a combination of lender-paid commission and borrower-paid fees. They receive a commission from the lender and might also charge you for specific services, like credit checks or processing your loan.
Is there an estimated timeframe for getting a home loan approved?
The duration required for loan approval varies based on factors like lender efficiency, the intricacy of your financial scenario, and property type. Typically, this process spans around 30 to 45 days. However, the timeline can be extended if supplementary documentation or assessments are necessary.
Which loan term is preferable when purchasing real estate in Tamworth: longer or shorter?
Determining the loan term requires weighing your financial goals and current status. Selecting a longer term can reduce monthly payments, translating to higher total interest paid throughout the loan's duration. Conversely, a shorter term demands higher monthly payments but diminishes overall interest costs. When making this decision, factor in your financial capacity and prospects to determine the optimal choice for your situation.
Can a mortgage broker help with loan options for buying land or constructing a new house?
Consulting a mortgage broker can be advantageous when exploring a land purchase or construction loan. These experts are connected with lenders specialising in such loans and can guide you through their prerequisites. Collaborating with a mortgage broker might unveil customised choices that match your objectives and strategies. This streamlines your process and enhances your prospects of obtaining the necessary financing.
Are there any extra charges or concealed expenses linked to utilising the services of a mortgage broker?
When aiming to secure a mortgage, a pivotal element lies in choosing a dependable broker renowned for fee transparency. An honest broker will proactively communicate any potential extra charges that might emerge during the process, like appraisals or credit reports. Their primary objective is to ensure clients are thoroughly informed and comprehensively understand every facet of the mortgage journey, enabling them to grasp the expenses of securing a mortgage.
In the mortgage industry, transparency is paramount. Partnering with a reputable broker is essential for ensuring well-informed mortgage decisions. Having a dependable broker as your ally instils confidence, as you're guided by experts who provide exceptional advice and unwavering support throughout the mortgage journey.
Can a Tamworth mortgage broker assist low-income borrowers or those with low credit scores?
Mortgage brokers possess the flexibility to work with diverse clients, regardless of their income or credit score. With a wide-reaching network, they connect borrowers with specialised lenders who tailor financial solutions to individual circumstances, increasing the chance of finding fitting loan choices.
Mortgage brokers liaise between borrowers and lenders, streamlining the loan process by facilitating connections. They offer personalised recommendations on mortgage variations like fixed-rate, adjustable-rate, or government-backed loans, aiding clients in well-informed decisions.
Furthermore, mortgage brokers relieve borrowers of time-consuming paperwork and documentation tasks, simplifying the mortgage process. They also skillfully negotiate with lenders, securing advantageous terms and conditions for clients.
How do Tamworth mortgage brokers assist first-time home buyers?
Tamworth mortgage brokers are crucial resources for first-time home buyers. They provide tailored guidance through the complex process, explaining various mortgage types, down payment options, and assistance programs specific to Tamworth. Their expertise ensures first-time buyers are well-informed, aiding confident decisions in purchasing their first Tamworth home.
How can a Tamworth mortgage broker help navigate complex financial situations?
Tamworth mortgage brokers excel in assisting clients facing intricate financial scenarios. Their extensive network enables them to find lenders offering suitable solutions, whether it's low credit scores, irregular income, or other complexities. These brokers provide personalised advice, guiding clients through viable options and facilitating successful loan approval.
Find a wide array of home loan opportunities with our dependable lending partners.