Last Tuesday, 1st of August, the RBA kept the cash rate target steady at 4.10 per cent for the second consecutive month. While this decision may provide temporary relief, it is crucial to understand the situation from a deeper perspective. In this commentary, I delve deeper into the potential cash rate hike plateau, the implications for home buyers, and the ongoing relevance of refinancing.
As we all know, the RBA's decision to hold rates steady comes after a series of interest rate increases totalling 400 basis points since May last year. It signals a possible pause in the rate-hiking cycle to foster a sustainable balance between supply and demand in the economy. However, it is vital to recognise that economic conditions remain dynamic, and future rate adjustments cannot be ruled out. As a mortgage expert, I advise caution in interpreting this decision as a definitive plateau.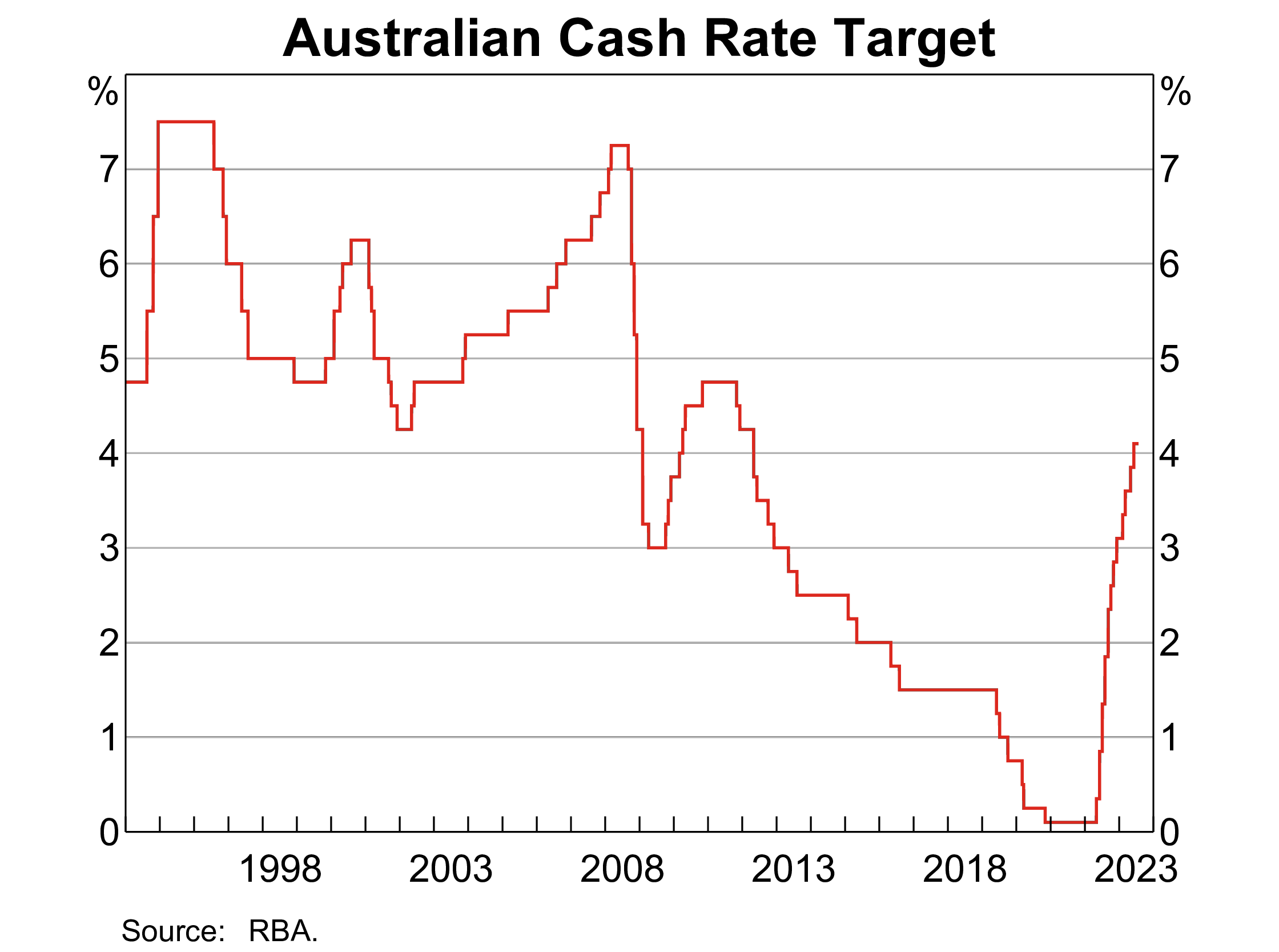 In constantly changing market conditions, complacency can be detrimental to prospective home buyers and existing homeowners alike. The RBA's decision to hold rates steady does not guarantee an extended period of low rates. Domestic and global economic factors can influence the RBA's monetary policy decisions, necessitating agile responses. As per my experience, I emphasise the importance of staying informed and avoiding complacency in planning for home loans or refinancing.
The impact of this cash rate hike pause to home buyers and property investors
Given the potential for mortgage rates to stay higher than in recent years, individuals looking to buy homes may encounter greater difficulty affording property purchases. This is particularly evident in areas experiencing surging property prices, where the halt in rate hikes may not fully counterbalance the effects of rising prices. Consequently, achieving the aspiration of homeownership may prove more challenging for Australians, potentially resulting in decreased demand for new properties.
Property investors are also directly affected by the RBA's decision to keep rates steady. The higher interest rates compared to the recent past could reduce the attractiveness of investment properties, making some investors rethink their strategies. Rental yields may face pressure, and investors should carefully assess their financial positions, considering the potential implications of future rate adjustments on their property portfolios and cash flow. Diversification and sound risk management practices become even more critical in such an environment.
How Refinancing Can Help You During This Period
Amidst the potential cash rate hike plateau, refinancing remains a suitable financial strategy for homeowners. It allows homeowners to optimise their financial situation by capitalising on current market conditions. It also offers avenues for cost reduction, improved cash flow, and debt consolidation. Being exposed to the mortgage industry, I actively collaborate with clients to explore refinancing options tailored to their unique financial goals.
Navigating an uncertain market requires comprehensive analysis and expert guidance. If you are looking for resources to learn more about how refinancing works, you can check the following materials on the Lendstreet website:
Safeguard your financial situation now. Conduct a home loan health check and discuss refinancing with your mortgage broker — especially if you're coming out of a fixed-rate period. Proactive action will optimise your position and provide stability in this dynamic market. Don't delay. Take charge of your home loan and refinancing plans today!
Related articles
Amidst all the buzz about the cash rate and refinancing, another important topic deserves our attention: the Home Guarantee ...

It may not surprise many of us anymore but it seems that we are still in for a few ...

According to CoreLogic data, rents have risen a record-breaking 22.2% since September 2020. While tight vacancy rates continue to grip ...