Are you ready to find that perfect home loan, but not sure what interest rates are on offer, how much you should borrow, or what information is needed to complete an application? Then you're going to need a trustworthy mortgage broker to steer you in the right direction. 
With a satisfaction rate of over 90%, Australian mortgage brokers are leaving customers happier than ever with their home loan deals. They are on hand to answer all your queries. Whether you're looking to buy your first home, refinancing, or upgrading, a mortgage broker is standing by to make your life easier.
At Lendstreet, we pride ourselves on transparency in order to dedicate our services to your every need. That's why we've compiled the 10 most important questions to ask your mortgage broker when applying for a home loan.
1. Why choose a mortgage broker rather than going direct?
First of all, you want to know you're getting a good deal on your home loan. So, it's important to understand why prospective home buyers consult with a mortgage broker rather than going direct.
Mortgage brokers are not only there to measure mortgage products and source the one that suits you. They harness a wealth of knowledge about the mortgage industry that stretches from varying lenders to different products.
Going direct will mean that you will miss out on someone who can offer intimate advice and personalise a loan to suit you.
2. What are your qualifications?
At your first appointment, it will make you more confident about your broker by checking their credentials. Ask them whether they hold a broking licence and if they belong to an accredited mortgage finance association.
The two main associations in Australia are the Mortgage & Finance Brokers Association of Australia (MFAA) or the Finance Brokers Association of Australia (FBAA).
At Lendstreet, our credentials are online and public. We advocate transparency that is why we make sure to communicate these important details about our profession to our customers. Our Credit Representative Number is 509687 under the Australian Credit Licence 389087 and our brokers are all members of the MFAA.
3. What type of home loan would suit me best?
Mortgage brokers are tasked with sifting through a number of lenders to find the best deal for you. They will first assess your financial situation and match you with a loan that suits your needs.
This will also require a number of questions being directed at you before the right home loan deal can be found. This may include questions about your recent credit report or borrowing capacity based on your income and expenses.
A good mortgage broker will take all this information, process it, and produce a number of options for you to choose from. More than likely, they will explain the difference between fixed-rate, variable-rate, and split home loans.
Each of these types of home loans has different requirements, legal obligations, and fees attached, so make sure your mortgage broker has explained each to you in detail.
4. How much should I borrow?
After discussing the different types of home loans available to you, your mortgage broker will advise you on how much you should borrow. They will also discuss the difference between how much you should borrow and how much you can borrow.
This will be determined by your financial circumstances and the properties you're interested in. Furthermore, make sure to tell your mortgage broker about your current and future plans.
The answer you want when asking this question will concern your ability to pay back the loan if any interest rates change. This is called your borrowing power or borrowing capacity, and an informed mortgage broker will give advice on how to boost this power and impress potential lenders.
At Lendstreet, we want you to maximise your borrowing power so we've created a dedicated Borrowing Power Calculator.
5. Who is on your panel of lenders?
The advantage of going through a mortgage broker rather than directly to your bank is that you can view a number of lenders. The mortgage industry is a complex place, but you need to know how many lenders are on your broker's panel.
This will include different banks and financial institutions like building societies. The best mortgage brokers will offer a combination of bank and non-bank lenders while understanding the latest products and trends of each.
Having this choice of lenders gives you confidence that your mortgage broker is passionate about personalising your home loan – an experience that is unavailable if you go directly to a particular lender.
Many of these different lenders may appear to offer similar home loan interest rates, but a good broker will dig deeper into each particular product and decide whether it fits your current and future plans.
This means that your mortgage broker will know all the key home loan features from each lender on their panel, including the terms and conditions that may affect your home loan package.
Choosing an experienced broking firm like Lendstreet will allow you to access a diverse panel of lenders, putting you in the driving seat of your home loan.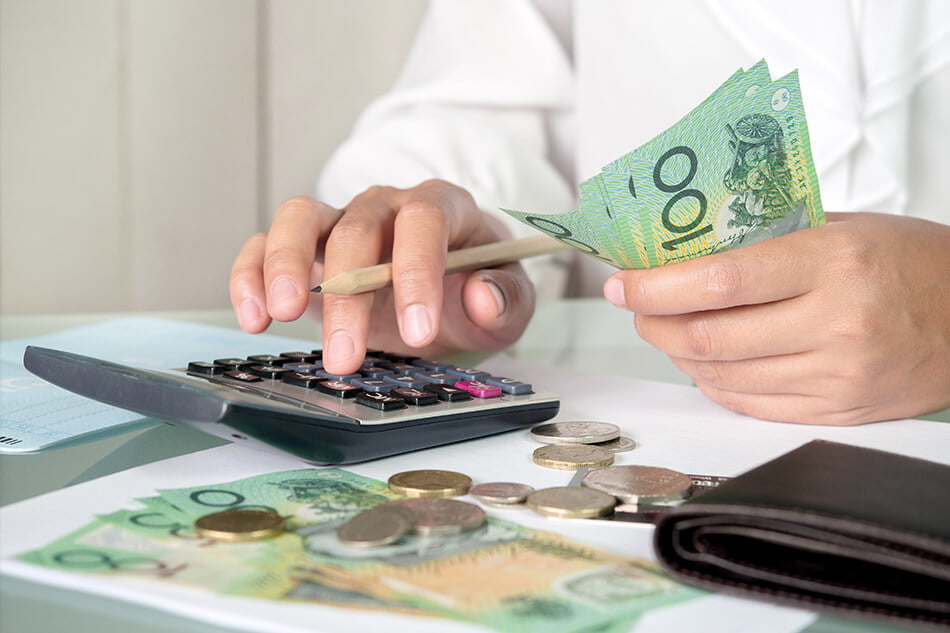 6. How much deposit is required?
After asking your broker about loan types, borrowing power, and lenders, make sure you understand what deposit is required on your potential home loan. The average deposit amount is 20%, but a broker will determine whether a lower percentage is available for you.
If your mortgage broker advises you to choose a lower deposit percentage on your home loan, then be ready to pay what is known as Lenders Mortgage Insurance (LMI). As a one-off payment made to your lender, this will be required for 10% or 5% deposits.
Ask your mortgage broker how much this will cost and how it will affect your home loan. If you're a first-time buyer, you should also inquire about the many schemes offered by the Australian government, such as the First Home Loan Deposit Scheme (FHLDS) and the First Home Owner Grant (FHOG).
7. What interest rates are available?
Now you've asked about what your down payment will consist of, it's time to learn a little more about interest rates. Make sure to ask your mortgage broker to explain the different interest rates available on each type of loan.
This will include asking your broker about what the comparison rate is, which is a value to measure the differences between lenders and products.
With a comparison rate, it may mean that it's not simply about the lowest interest rate possible. This is because a low-interest rate may have you paying more on the overall lifetime of the loan.
Whether it's a fixed interest rate that never changes throughout the loan or a variable interest rate that fluctuates depending on market interest rate changes, ask which one they think is suitable for your situation.
8. What information do I need to have ready for my home loan application?
Once you and your mortgage broker have reviewed what home loan suits you best, it's time to get all your information ready. Many brokers provide a checklist to help you keep track of all your paperwork.
Try to be as prepared as possible because any missing information may lead to delays in your home application process. As a guideline, your broker will ask for the following information to submit your application
Proof of Identity (passport, driver's licence or proof of age card).
Evidence of Income (gross and net income, and two latest bank statements).
Expenses (details of bills, rent, and any extraordinary expenses).
Assets (history of savings or details about owned investment property).
Liabilities (current mortgage payments, personal loans, and credit card status).
Make sure to ask your mortgage broker if there's any other information needed before starting your checklist!
9. How long will it take for the loan to be approved?
The next question to ask is the all-important one about timeframes – how long will my home loan take to settle? On average, settlement time on Australian home loans takes around 4 to 6 weeks. Let's take a closer look at this process.
Pre/Conditional Approval
Pre-approval is the first step towards home loan settlement. This can usually be obtained in 2-3 days and your mortgage broker will guide you through this step.
This will involve an assessment of your financial situation and whether you're able to repay the desired home loan.
Full/Unconditional Approval
Unconditional approval is a process that takes place after the conditional stage is approved. It means that more financial information is required by the lender before they can approve you.
At this later stage, you're now able to make an offer on a property and it will take around 5 to 7 days for full approval to be obtained.
Settlement
Once you have your desired property and unconditional approval from your lender, it will take 4-6 weeks for your home loan to settle.
Your mortgage broker is there to guide you through every step in the settlement process, so make sure to keep in touch even after your initial appointments. If you have any follow up questions, simply get in contact with them.
10. What are the fees on my loan?
It's good to be as informed as you can about your home loan so make sure to ask about any extra charges or fees.
There can be a number of fees that are attached to your mortgage, including stamp duty charges, rate lock fees, a potential application fee, and monthly or one-off fees like Lenders Mortgage Insurance (LMI).
Get in touch today!
Now you know what the most important questions are to ask your mortgage broker why not get in touch with us today and we can get your journey started together.
With a dedicated team ready to provide ongoing support through the whole application process, it's time to reach out and get approved!
Get the latest news and updates from Lendstreet
Join and subscribe to our newsletter.
FAQ
What Questions Should I Ask A Mortgage Broker?
When booking an appointment with a mortgage broker, you will need to ask questions about loan types, financial services, interest rates, extra fees, and settlement timeframes. You can also ask why should I choose a broker instead of going directly to the bank? Inquire about your broker's credentials and whether they currently hold a licence.
What Should I Not Tell My Mortgage Broker?
To achieve the best possible relationship with your broker don't be untruthful about your financial circumstances or borrowing power. Honesty is the most important way to approach your broker appointments so that your broker can find the best possible home loan to suit your financial needs.
What Do I Need To Talk To A Mortgage Broker?
You will need the following information when talking to a broker: Proof of Identity, Evidence of Income, Expenses, Assets, and Liabilities like credit card limits. Make sure to disclose everything that is needed to get your home loan application moving. Omitting any information may lead to delays in your application.
Schedule a call to one of our expert mortgage broker
Ask our expert mortgage brokers anything about home loans.
Related articles
If you're living in Australia and currently deciding whether to take out a home loan, it's essential to understand ...

Key Takeaways: Lenders inform credit bureaus of your lending and repayments activities. Different credit reporting bureaus use different scale boundaries. ...

Did you know that it is often cheaper to build a house on vacant land, rather than buy established properties? ...