Mortgage Brokers Townsville
Lendstreet is Townsville's premier destination for all things mortgage and home loans! We're not just any mortgage broker but your trusted partner in owning your dream home.
As your local experts, we take immense pride in offering comprehensive mortgage and home loan services thoughtfully crafted to match your unique needs. With a wealth of experience and an impeccable reputation, our top-notch team has consistently earned high ratings in Townsville's real estate landscape.
Navigating the Townsville market can be challenging, but with Lendstreet, you can access unparalleled insights and tailored mortgage solutions. Whether you're stepping into homeownership for the first time or exploring opportunities to refinance, we are committed to delivering the best in the business. Discover the Lendstreet advantage today!
Secure Your Townsville Home Loan Approval with Lendstreet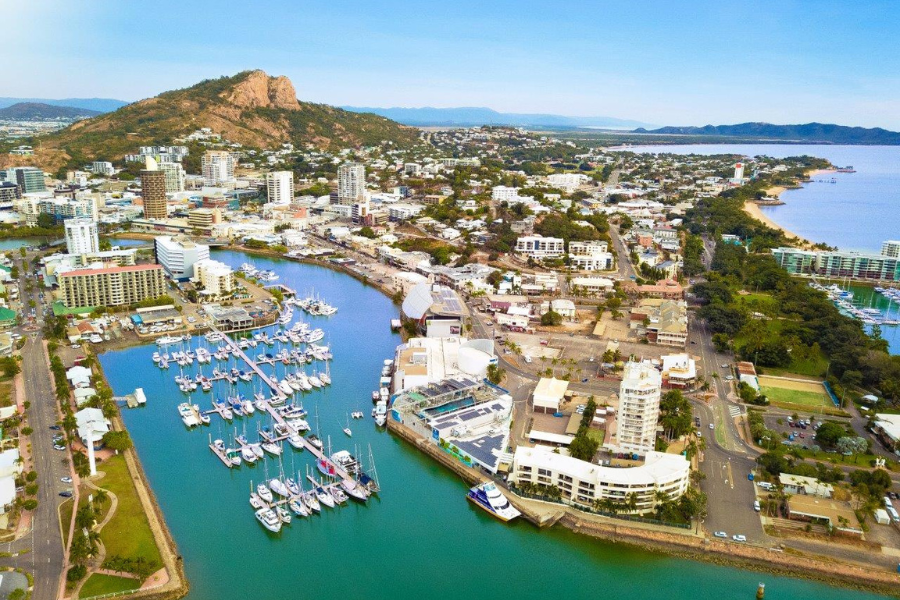 In Townsville's real estate, obtaining a home loan can be a multifaceted challenge. At Lendstreet, we understand these complexities and are dedicated to simplifying the journey and elevating your chances of securing that home loan approval. As your trusted Townsville Mortgage Brokers, we present various mortgage and loan solutions meticulously crafted to cater to diverse financial situations.
Low Deposit Loans: If you're working with limited savings, our low deposit loans pave the way to homeownership. We collaborate with you to explore options harmonising with your financial circumstances, bringing your dream home within reach.
First-Home Buyer Guidance: Our expertise becomes your guide as you embark on your first home-buying journey. We unravel the intricacies of grants, incentives, and specialised programs tailored for first-time buyers, empowering you to make well-informed choices.
Investment Property Loans: Townsville's property market teems with enticing investment prospects. Our investment property loans are designed with investors in mind, enabling you to optimise returns and efficiently manage your property portfolio.
Low Documentation (Low Doc) Loans: Whether you're self-employed or possess unconventional income documentation, our low doc loans offer the flexibility you need without compromising loan quality.
Guarantor Loans: We can explore guarantor loans, where a family member can bolster your application by using their property as collateral. This avenue enhances your eligibility and often leads to reduced interest rates.
Regarding securing your place within Townsville's dynamic real estate landscape, Lendstreet is your steadfast ally. Explore our extensive range of home loan options today, and take that decisive step toward realising your dream home in Townsville.

Home Loans Tailored for Your First Home in Townsville
Are you embarking on the journey of owning your first home in Townsville? At Lendstreet, we offer a range of comprehensive solutions designed exclusively for first-time buyers. Whether seeking guidance on grants and incentives or needing a low deposit option, we provide the insights to turn your dream into reality.

Refinancing Made Easy
Your Townsville home deserves the best. Unlock its full potential with our hassle-free refinancing options. Suppose you aim to reduce interest rates, tap into your home's equity, or consolidate debt. In that case, our solutions are designed to assist you in attaining your financial objectives while allowing you to continue residing in the home you cherish.

Investing Wisely in Townsville
Ready to make a strategic move in Townsville's dynamic property market? Our investment loans are tailored to help you seize opportunities and grow wealth. Dive into the details of our solutions and take the next step towards securing your financial future.
Why Lendstreet Excels Over Traditional Banks for Mortgage Brokers in Townsville
Lendstreet stands as a beacon of difference, offering a comprehensive and personalised approach that differentiates us from traditional banks.
Our commitment to a personal touch means that you are not just a transaction but our valued partner in your homeownership journey. Unlike the impersonal interactions often encountered at banks, we take the time to understand your unique needs.
Our ability to navigate an extensive network of loan products and lenders sets us apart, unlocking access to options that elude traditional banks. This results in better interest rates and more favourable repayment terms tailored to your financial situation.
Whether you're a first-time buyer, looking to refinance, or considering an investment in Townsville's real estate market, Lendstreet has the expertise and connections to provide a tailored solution. Trust us to be your mortgage broker, delivering cost-effective, personalised solutions to make your homeownership dreams a reality.
Discover the Lendstreet Advantage, Townsville's Leading Mortgage Broker
Achieve High Approval Rates for Premier Townsville Properties
Immediate Access to an Extensive Network of Lenders
Diverse Home Loan Products Tailored to Your Needs
Discover the Potential of Townsville's Thriving Property Market
Nestled on the scenic shores of North Queensland, Townsville stands as more than a mere city; it's a fusion of history, awe-inspiring landscapes, and a flourishing economy. With its deep-rooted heritage, captivating natural wonders, and a burgeoning array of economic prospects, this place has become a highly coveted destination for property investment and aspiring homeowners.
It carries a rich history that adds character to the city. From its beginnings as a gold rush town to its pivotal role during World War II, the city's heritage is visible in its charming architecture and vibrant culture.
Townsville offers a unique coastal charm and natural beauty blend. Townsville is beautiful, from captivating beaches to verdant rainforests and the renowned Magnetic Island. It's truly a paradise for outdoor enthusiasts and nature admirers.
Moreover, the city's economy is experiencing significant growth, propelled by robust mining, agriculture, and tourism industries. This economic upswing has seamlessly translated into a dynamic real estate landscape, offering abundant prospects for investors and those aspiring to become homeowners.
Lendstreet is your local expert in Townsville's real estate. Our team possesses in-depth knowledge of the local market trends, ensuring you receive accurate advice tailored to your property goals.
Whether you're considering Townsville as a place to live, invest, or both, we offer many mortgage and home loan solutions. From helping first-time buyers to providing investment property loans and refinancing options, we're committed to making your real estate dreams come true.
Discover the Lendstreet difference and embark on your journey to success in Townsville's vibrant property market today.
Frequently Asked Questions
What government incentives are available for first-time homebuyers in Townsville?
The First Home Owner Grant (FHOG) is a crucial government resource for first-time homebuyers in Townsville. It is geared towards extending financial support to eligible applicants, providing grants of up to $15,000 to facilitate their path to becoming homeowners. To establish eligibility for this grant, specific predefined criteria must be satisfied. This typically includes holding Australian citizenship or permanent residency, committing to making the property your primary residence and adhering to specified property value limits. For the most up-to-date details concerning eligibility criteria and grant amounts, seeking guidance from the relevant authorities is recommended.
How can I determine my budget for buying my first home in Townsville?
When determining your budget for your first Townsville home, evaluate your present financial situation. Begin with your savings and any potential grants or financial aid you qualify for. Then, examine your monthly income and expenditures to gauge the portion you can comfortably allocate to mortgage payments. It's crucial to pay attention to supplementary expenses like stamp duty, legal fees, and the costs associated with moving. For expert guidance on your budget and borrowing capacity, seeking advice from a mortgage broker like Lendstreet can be exceptionally beneficial.
What home loan products are available in Townsville, and which suits me?
Townsville offers various home loan products to suit different needs. You'll encounter a range of loan options, from fixed-rate and variable-rate mortgages to choices like low-deposit loans and guarantor loans. Selecting the ideal loan hinges on factors such as your financial circumstances, risk tolerance, and long-term objectives. Fixed-rate loans provide stability with consistent repayments, while variable-rate loans may offer flexibility but come with rate fluctuations. At Lendstreet, we help you choose the most suitable loan product tailored to your circumstances.
How can I improve my chances of getting approved for a home loan in Townsville?
To improve your chances of home loan approval in Townsville, assess your credit history and ensure it's in good shape. Reduce debts, save for a larger deposit, and maintain stable employment. A steady income and responsible financial management demonstrate your ability to repay the loan. Consulting with a mortgage broker can also provide guidance on which lenders and loan products align with your financial situation.
What should I look for when inspecting properties in Townsville?
When inspecting properties in Townsville, consider factors such as location, proximity to amenities, schools, and public transport. Assess the property's condition, including any potential maintenance or renovation costs. Pay attention to the neighbourhood and its safety and livability. Consider the property's resale potential and its alignment with your long-term goals.
How long does it typically take to buy a property in Townsville, from finding the right one to closing the deal?
The timeline for acquiring a property in Townsville may vary due to negotiation intricacies, property inspections, and legal procedures. Having your financing secured and collaborating closely with a mortgage broker, a real estate agent, and a legal expert is going to be helpful, making sure you do not veer away from the processes and you avoid the risks involved. This collaboration is instrumental in streamlining the entire process and ensuring a seamless and successful transaction.
What should I consider when choosing the right neighbourhood in Townsville for my first home?
Selecting the ideal neighbourhood for your first home in Townsville involves several key considerations. First, think about your lifestyle preferences. Are you looking for a quiet suburb or a more bustling urban area? Consider proximity to work, schools, and amenities like shops and parks. Safety is paramount, so research the neighbourhood. Take into account future growth potential and property value trends. Lastly, explore community and local facilities, like healthcare and public transport. Your choice should align with your lifestyle and long-term goals.
What are the typical costs associated with buying a property in Townsville?
When buying a property in Townsville, you'll encounter various costs beyond the purchase price. These typically include stamp duty, legal fees, property inspections, and potentially lender fees. Remember moving costs, home insurance, and ongoing expenses like council rates and utilities. Factor in possible renovations or repairs if the property needs work. To avoid surprises, it's advisable to budget for these costs in addition to your deposit and mortgage repayments.
Count on Lendstreet; we collaborate with dependable lending partners, offering you a wide range of home loan options.