Freelancers accounted for a mere 12% of the population in 2014, but more recent surveys reveal significant increases in preceding years. In Australia alone, freelancers now make up over a third of the workforce, each of whom enjoys undeniable perks, including flexible hours and the ability to work on what they love. Unfortunately, with variable incomes a part and parcel of this career choice, freelance life does also have its downsides.
When it comes to significant financial moves like home loans especially, many freelancers fear that their varying incomes and lack of employer backing may work against them. Undeniably, this can prove to be the case if a mortgage application is poorly thought out and ill-handled, but that's true irrelevant of your situation! In reality, there's nothing to say that freelancers can't sail through the mortgage process like any high-end CEO, especially if they seek the backing of a mortgage broker to talk them through every stage of the process. But, where exactly should you start on this quest, and what can you do to improve your chances?
Get the latest news and updates from Lendstreet
Join and subscribe to our newsletter.
How can freelancers get lenders onside?
Any borrower with patchy income will raise a few red flags. But most freelancers find that lenders are typically more accommodating than they first imagine. While some lenders will reduce borrowing capacity due to freelance status, this is by no means the case across the board. What's more, working with a mortgage broker to understand your best options will help you to avoid even this sting in the tail, especially if you work to get lenders on board by –
Proving that you've earned a viable freelancer income for at least two years or that your ABN is at least 6 months old
Providing a substantial deposit to reduce lending requirements (at least 5%)
Presenting a favourable credit rating free from outstanding debts or problem areas
Preparation always make perfect
Application preparations are especially essential for freelancers who often have to work doubly hard to prove viability. As mentioned above, saving up a substantial deposit will help. But, freelancer approval also rests on an application package that proves income from the offset. It's especially worth working with a home loan broker who can advise you on what you'll need from the start of the process, but some documents that are guaranteed to crop up for proof of income and long-term repayment prospects include –
At least two years of personal and business tax returns
Bank statements from the last three months
Outstanding loan documents
Date of ABN and GST registration
Paperwork regarding any existing assets
Proof of income protection (freelancer insurance documents, etc.)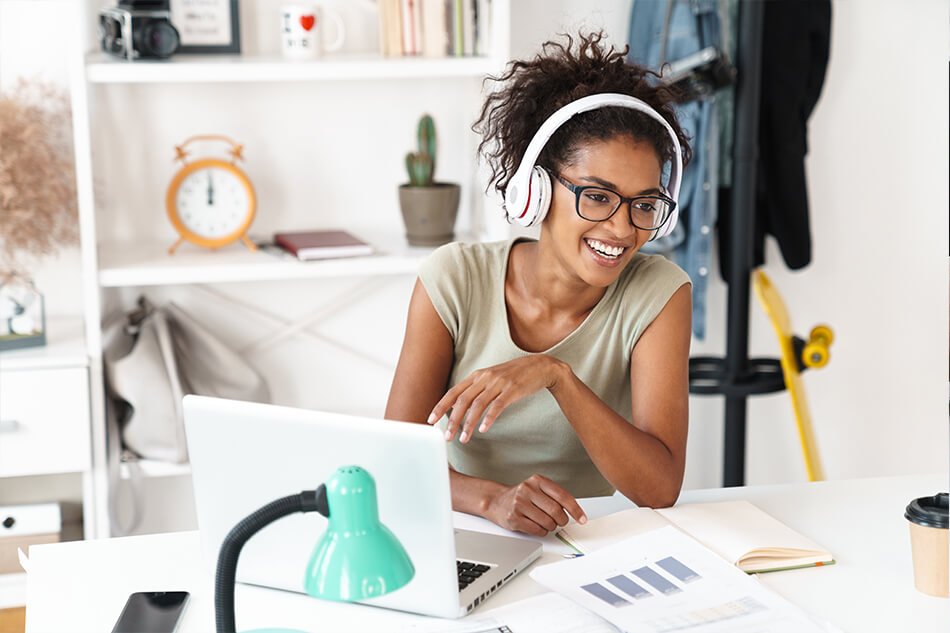 What type of mortgage suits freelance life?
Even the right lender could feel like a poor fit if you don't also find the best mortgage for your specific freelancer arrangement. Our mortgage calculators can help you to get an accurate idea here, but the options you'll want to consider include –
Fixed loans
Home loans that remain at a pre-approved rate for a fixed term regardless of interest rises, etc.
Variable loans
Flexible home loans that vary alongside interest changes/market fluctuations, etc.
Split loans
Home loans split across both fixed and variable agreements.
To get a more specific idea of the best option for your needs, head here for our in-depth guide of how these three options differ. For the most part, the income variations of freelance life make fixed loans a tempting option for stability. That said, freelancers who aren't paid the same amount each month or predict favourable market changes may prefer a variable agreement. By understanding everything from your income itself through to your payment dates and long-term plans, mortgage brokers are best poised to take these variations into account and point you towards the mortgage you've been waiting for.
Lendstreet brings freelance home loans within easy reach.
As the freelance market increases, so do the home loan options within easy reach for such individuals. Putting your best foot forward very much relies on your ability to understand your options.
Our home loan brokers here at Lendstreet have first-hand experience helping countless happy freelancers to achieve their home loan dreams. Taking your unique circumstances and income fluctuations into account, we'll provide a tailor-made broker service that's all about you and the mortgage that you need to live the life you deserve. Book an appointment with us today or contact us directly at 1300 317 042 to ensure you've got the best mortgage broker behind you from the start of your freelance application process to the moment you put those keys in the door of the home you never thought you'd be able to secure!